Caged Heat (1974) – Film Review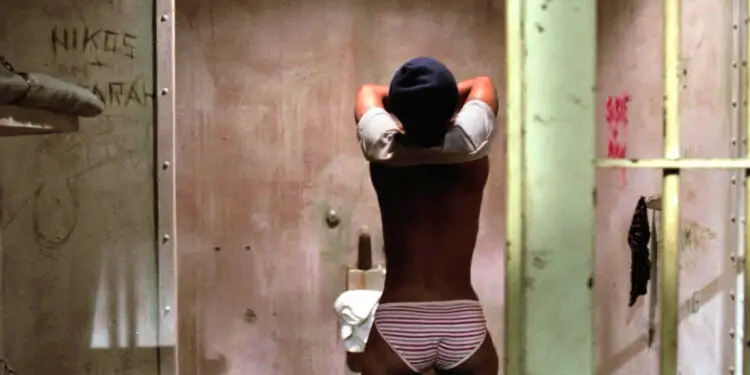 Director: Jonathan Demme
Cast: Juanita Brown, Erica Gavin, Roberta Collins
Certificate: 18
By Sarah Morgan
Roger Corman was great at making profitable movies. During his years in Hollywood, very few of his productions were flops.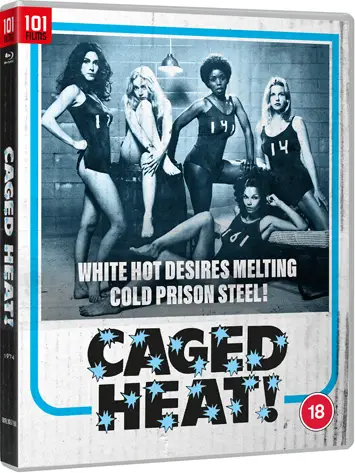 He rarely made mistakes either – aside from turning down the chance to back Easy Rider when Peter Fonda and Dennis Hopper refused to turn it into a blaxploitation movie, he was good at spotting a winning formula and milking it for all it was worth.
"Fast buck"
In the early 1970s, as he began to move away from directing, some of the movies produced by Corman's New World company tended to be, shall we say, a little on the lowbrow side. There's nothing wrong with that in many ways, but there's no mistaking the fact they purely existed to make a fast buck and had little artistic merit – something that could never be said of the Edgar Allan Poe cycle of horror films he made in the 1960s.
Among them was a series of women-in-prison movies, including Women in Cages, The Big Doll House and The Big Bird Cage. In 1972, he was also behind The Hot Box, which was co-written by Jonathan Demme, who also shot some second unit footage while on location in the Philippines. Corman was so impressed by what he saw that he offered Demme the chance to direct his debut movie, the similarly themed Caged Heat.
Also known as 'Renegade Girls', it begins as Jacqueline Wilson (not the children's author, we hasten to add, but a character played by Erica Gavin) is trying to escape from the police alongside her male accomplices in a drug deal.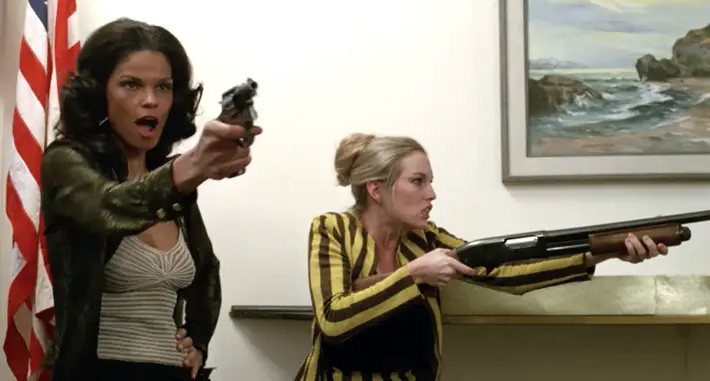 "Unashamed"
While the blokes make good their getaway, Jacqueline is captured and sentenced to jail in a tough women's prison run by the oppressive, wheelchair-bound Superintendent McQueen. Eventually, tired of being treated so appallingly, the inmates begin to fight back, leading to a gruesome, gun-toting stand-off.
If you're looking for sophisticated, thought-provoking storytelling, then you're in the wrong place. Many of the scenes wouldn't make it to the screen now, or not in mainstream films anyway – the obsession with showing bums and boobs for no real reason looks rather outmoded these days. But, as this is an unashamed exploitation movie, such things do go with the territory.
Some of the acting leaves a lot to be desired too, although horror icon Barbara Steele delivers a charismatic turn as McQueen – her dream sequence is worth watching the film for alone.
Special Features:
• 2K scan from the Original Camera Negative
• Commentary with writer/director Jonathan Demme, director of photography Tak Fujimoto and actress Erica Gavin
• Leonard Maltin interviews Roger Corman
• Theatrical Trailer
• Still Gallery
Caged Heat is released on Blu-ray by 101 Films, £15