Married To The Mob (1988) – Film Review
Director: Jonathan Demme
Cast: Michelle Pfeiffer, Dean Stockwell, Alec Baldwin
Certificate: 15
By Sarah Morgan
Big hair, even bigger shoulder pads and a plot involving someone who wants to make a major life change – if all three are in place, you must be watching a 1980s romcom.
The likes of Desperately Seeking Susan and Working Girl follow that pattern; in fact, while revisiting Married to the Mob, I thought for a second I'd put the latter on by accident when both Alec Baldwin and Joan Cusack popped up on screen.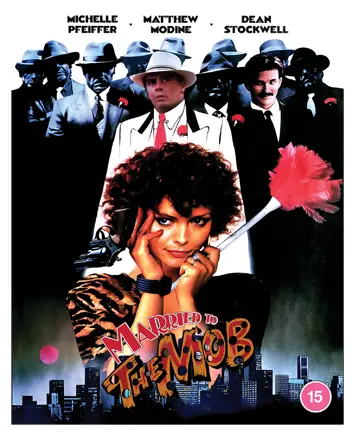 Both films were made in the same year, but Mob, directed by Jonathan Demme, is a far more in-your-face prospect than Mike Nichols' gentler, more heartfelt movie. Indeed, there are even times when the characters stare directly into the camera, which is always slightly unsettling.
"Frantic showdown"
Demme started his film-making career working for low-budget maestro Roger Corman, and there's something of the same frenetic pace about this more mainstream offering; it certainly owes far more to those movies than it does The Silence of the Lambs, which is the next project on his impressive CV.
Michelle Pfeiffer, then approaching the peak of her success, plays Angela, who's unhappily married to mob enforcer Frank (the aforementioned Baldwin). When he's discovered in a compromising position with the waitress mistress of his boss, Tony 'The Tiger' Russo, the mobster shoots him dead – then proceeds to romance Angela.
She, however, wants nothing to do with him, so tries to start afresh in New York with her young son. Unfortunately, the FBI have got the wrong end of the stick about their relationship and think Angela could be useful in their pursuit of Tony. During an undercover operation, one agent, Mike Downey, becomes increasingly drawn to her and they begin falling for each other.
When the truth comes out about Mike's identity, it looks as if their chance for love has been scuppered – but, thrust together by his bosses once more, they must work together to bring Tony down during a frantic showdown in Miami which also involves Tony's insanely jealous wife Connie.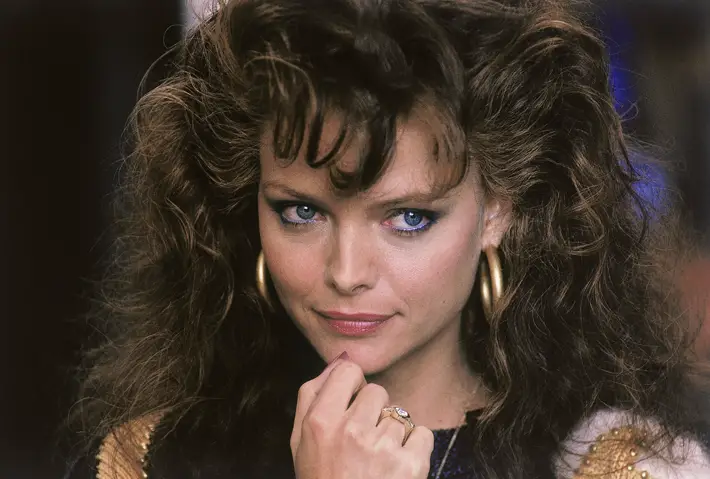 "Scene-stealer"
Mercedes Ruehl plays the latter, clearly grabbing the opportunity to make a mark with both hands. Despite her limited screen time, she's a real scene-stealer throughout, and makes Pfeiffer seem a little dull by comparison. The leading man, Matthew Modine, is a little underwhelming too.
Luckily, the rest of the supporting cast is excellent. Dean Stockwell, always a charismatic presence, is wonderful as Tony, while Oliver Platt, another surefire performer, makes the most of his small role as Mike's sidekick.
All-in-all, Married to the Mob is very much of its time, so if you're an 80s child, you'll love it. Everyone involved made better movies, but if you're looking for some undemanding entertainment, you could do a lot worse.
SPECIAL FEATURES:
● New 2K restoration from its 35mm interpositive
● "A Simple Appreciation of Life," a newly filmed video interview with star Matthew Modine
● "It Barreled into My Life," a newly filmed video interview with star Mercedes Ruehl
● "Writing Married to the Mob," a newly filmed video interview with writers Barry Strugatz and Mark R. Burns
● Image gallery
● Theatrical trailer
● Booklet with new essays by writer and podcaster Jourdain Searles and DJ and writer Margaret Barton-Fumo
● Newly recorded audio commentary by Danielle Henderson and Millie DeChirico of the I Saw What You Did podcast
● English SDH subtitles
● Limited edition o-card slipcover based on the original UK quad poster
Married To The Mob is released on Blu-ray by Radiance Films, £16.99