Crazy Mama (1975) – Film Review
Director: Jonathan Demme
Cast: Cloris Leachman, Stuart Whitman, Ann Sothern
Certificate: 15
By Sarah Morgan
While some directors are focused, driven individuals determined to achieve their goals, others fall into the profession almost by accident.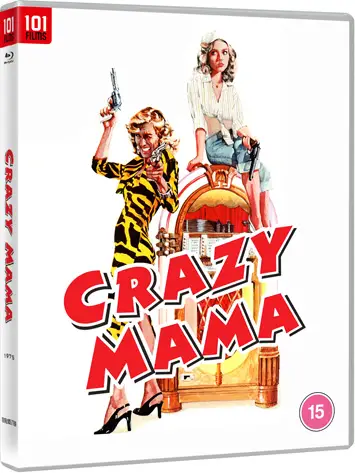 Roger Corman was one of those, someone who spotted an opportunity and took it, rather than being overwhelmed by ambition. Perhaps he saw something of a kindred spirit in Jonathan Demme, who became embroiled in the industry via fandom initially, eventually finding work as a publicist.
"Crime spree"
It was in this capacity that he first met Corman, whose work he'd admired from afar for years. While promoting Von Richtofen and Brown in the early 1970s, Demme was asked by Corman if he'd write a script for him. He did and the rest, as they say, is history.
These days Demme is best known for winning an Oscar for directing The Silence of the Lambs (in which Corman has a small role), but he cut his teeth on low-budget exploitation flicks for Corman's New World Pictures, including Crazy Mama.
The studio had already had a success with the similarly titled Bloody Mama (which features a young Robert De Niro alongside Shelley Winters), so perhaps thought a film along the same lines but set in the late-1950s rather than the 1920s might go down a treat with audiences.
This time it's rather more comedic, however, and stars Cloris Leachman as the Mama of the title. Melba Stokes runs a beauty parlour with her widowed mother Sheba and pregnant daughter Cheryl. They're evicted after falling behind on the rent, so go on a crime spree, accompanied by Cheryl's boyfriend Shawn (Don Most, better known as Happy Days' Ralph Malph), Melba's new love and a couple of hangers-on they meet in Las Vegas.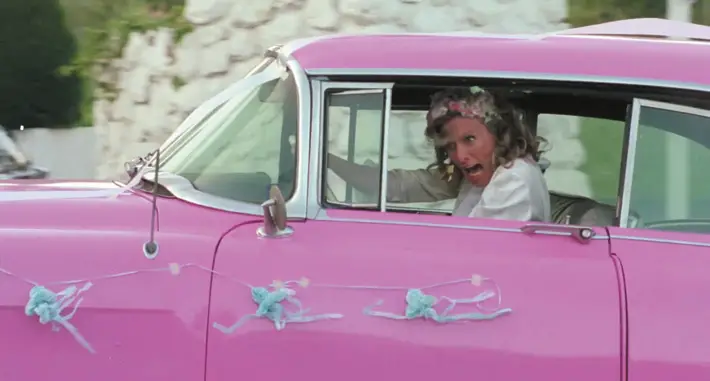 "Rip-roaring"
The makeshift gang wants to steal enough money to buy back the Arkansas smallholding once owned by Melba's father, but they get a terrible shock on their arrival.
The film begins by depicting the shocking death of the Stokes patriarch in the 1930s, which makes it look as if we're going to be treated to a run-of-the-mill Depression-era melodrama. However, it soon turns into a rip-roaring comedic road movie.
There are times when the dialogue comes a little too thick and fast, but on the whole, Crazy Mama is an entertaining low-budget romp.
Look out too for a chat between Demme and Corman among the special features; while offering fascinating insights into their careers, it's rather touching to see the high regard they clearly had for each other.
Special Features:
• Commentary with director Jonathan Demme and Roger Corman
• Interview with Jonathan Demme and Roger Corman
• Theatrical Trailer and TV Spots
Crazy Mama is released on Blu-ray by 101 Films, £15