Next Stop, Greenwich Village (1976) – Film Review
Director: Paul Mazursky
Cast: Lenny Baker, Shelley Winters, Ellen Greene
Certificate: 18
By Sarah Morgan
There's an odd sense of melancholy that overshadows Paul Mazursky's semi-autobiographical comedy-drama.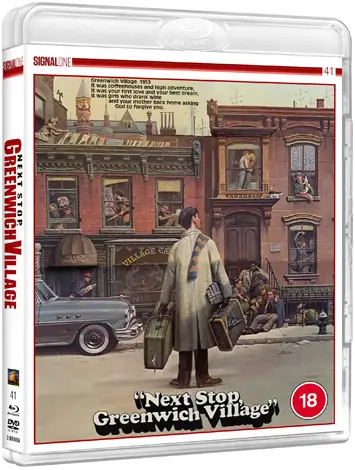 It's due in part to the trials and tribulations dealt with by the main protagonists, which include suicide and abortion, and the dour, brown-and-grey colour pallette, but also by the fact that its leading man, Lenny Baker, died prematurely at the age of 37 in 1982; Next Stop, Greenwich Village was his final film.
"Emotionally unstable"
The story takes place in 1953 as Baker's character, wannabe acting superstar Larry Lapinsky, leaves his family home in Brooklyn to start a new life in Greenwich Village, the cultural, bohemian capital of New York City.
His overbearing mother hates the idea, but once freed from her shackles, Larry starts afresh, soon collecting an eccentric group of friends that include a playwright, an African-American gay man, a kooky girl and an emotionally unstable woman. Larry is also in the flush of first love – or maybe lust – with his girlfriend Sarah, who doesn't want to be tied down.
Although Larry regularly sees his parents, while also attending acting class and working part-time in a health food store/restaurant, his friends become his new family, but one that is just as susceptible to problems as his biological one.
Perhaps because Mazursky started out as an actor before turning to writing and directing (some of his most notable productions include Down and Out in Beverly Hills, Bob & Carol & Ted & Alice and Moscow on the Hudson), he had a knack for finding talented actors on the rise to fill the roles in his films, something he did with aplomb here.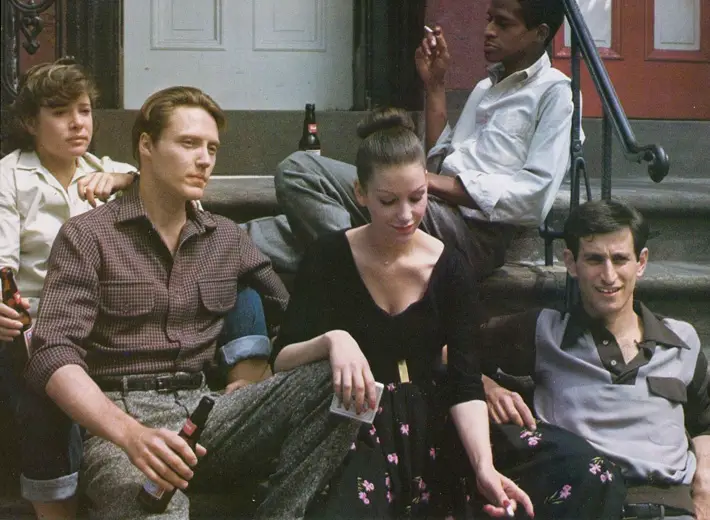 "Likeable presence"
Christopher Walken, Bill Murray and Jeff Goldblum all have small roles shortly before going on to bigger and better things, while Antonio Fargas catches the eye as Bernstein, who seemingly falls in and out of love constantly. Just a couple of years later he'd be jive-talking his way to stardom as Huggy Bear in Starsky & Hutch.
In fact, the only cast member who was a bona fide star at the time is Shelley Winters; she appears to be enjoying herself as Larry's oh-so-Jewish mama. Not only does she get the best lines, she has a chance to show off her dancing skills too.
As for Baker, who was then best known for his stage work, he's a likeable presence; we're on Larry's side all the way, willing him to do well during the screen test that could change the course of his life. It's such a shame the man playing him couldn't go on to do more – he clearly had a lot to give.
Special Features:
• High-Definition Transfer
• UK Blu-ray Premiere
• Original Mono Audio
Optional English SDH Subtitles for the Main Feature
• Stills Gallery
• Video Essay on Director Paul Mazursky by Film Critic Mark Searby
• Audio Commentary by Director Paul Mazursky and Actress Ellen Greene
Next Stop, Greenwich Village is released on dual format Blu-ray and DVD by Signal One Entertainment, £14.99