Born Free (1966) – Film Review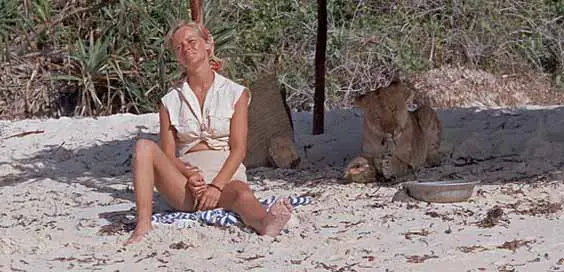 Director: James Hill
Cast: Virginia McKenna, Bill Travers, Geofrey Keen
Certificate : U
by Roger Crow
It's a good 40 years since I last saw Born Free, the classic 1966 true life tale of Joy Adamson and Elsa, the lioness who steals every scene she's in.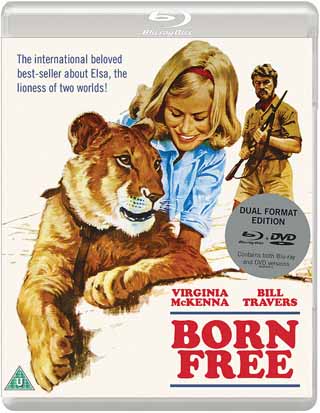 Admittedly, the opener, in which Joy's husband George shoots dead a man-eating lion and Elsa's mother in Kenya is brushed away with remarkable ease. On the plus side he has brought home her adorable cubs, so that's the main thing apparently.
Elsa is the weakest of the bunch, so Joy takes pity on her and when the other cubs go off to other pastures. The bond between surrogate mother and 'daughter' proves the backbone of the movie and utterly compelling.
"A little stilted"
I'm a sucker for big cat movies, not that I can watch many because they tear me apart. As much as I love it, I can't watch Life of Pi because Richard Parker's story is more moving than a dozen ETs.
The tone with Born Free is like one of those Disney wildlife films in which adorable creatures get drunk on fermented fruit: jolly with a slight undercurrent of menace, without opting for the torture porn of some wildlife documentaries in which animals are filmed in their dying minutes.
The jolly hockey sticks dialogue is a little stilted in places, but Virginia McKenna is stunningly beautiful and watchable as Joy, while Bill Travers, star of Geordie (one of my favourite 1950s British flicks) is splendid as George. Fine support comes from Geoffrey Keen as Kendall, better known as a British government VIP in several 007 movies.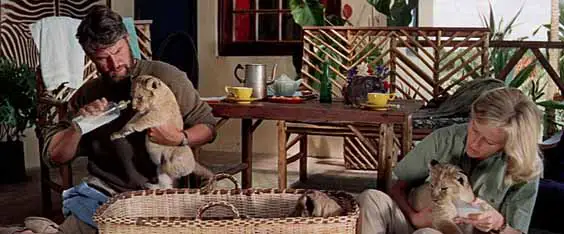 "Timeless theme"
However, stealing the show, alongside Elsa, is York's much-missed maestro John Barry. His glorious score is a work of beauty, and as great as Matt Monro's closing track is, I can understand why Barry was miffed that lyrics were added. The closing shot is such a powerful image with that timeless theme, it's a pity it was vocalised at all.
After all these years, Born Free is still as powerful as ever. I'm gripped from the opening shot, and the last few minutes pack such a sucker punch, some viewers may need hankies on standby. Not to be missed.
8/10
BORN FREE Dual Format (Blu-ray & DVD) edition is available from eurekavideo.co.uk