Apartment 1BR (2019) – Film Review
Director: David Marmor
Cast: Nicole Brydon Bloom, Giles Matthey, Taylor Nichols
Certificate: 15
by Roger Crow / @RogerCrow
After leaving behind a painful past to follow her dreams, Sarah, a shy, attractive young woman, lands the perfect Hollywood apartment. But something is not right. Unable to sleep, tormented by strange noises and threatening letters, her new life starts to unravel.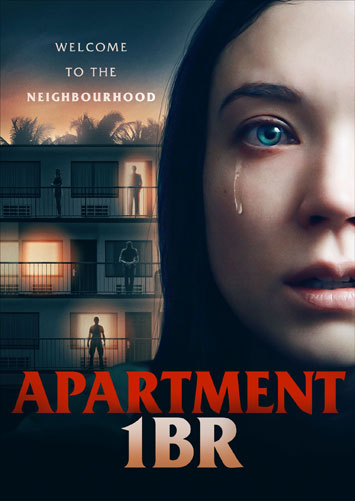 That's the premise behind this low budget thriller which starts out like one of those afternoon TV movies on Channel 5, but slowly reveals its true colours.
Nicole Brydon Bloom is an adorable heroine, though Sarah is deliberately a one-note character (with awful pyjamas), she just comes across as numb to the world, but that's the point.
"Anything goes"
Though this does fall into a few obvious generic thriller traps (the pet who may be used as a sacrificial pawn; a weirdo who might be a red herring), for the most part it's pretty watchable. But then we get into the realms of torture porn, and all that good will built up in the first half hour suddenly goes out the window.
Writer/director David Marmor knows how to craft a tense scene, even if he does pull a Fatal Attraction-style stunt which left me annoyed. It's that 'crossing the Rubicon' moment when you realise if Marmor is willing to do that then almost anything goes. And it does.
But thankfully he pulls things back in the third act as the full scale of Sarah's plight is revealed. Yes, I'm being deliberately vague, but if you like indie flicks Martha Marcy May Marlene, The East and The Purge, this may also appeal.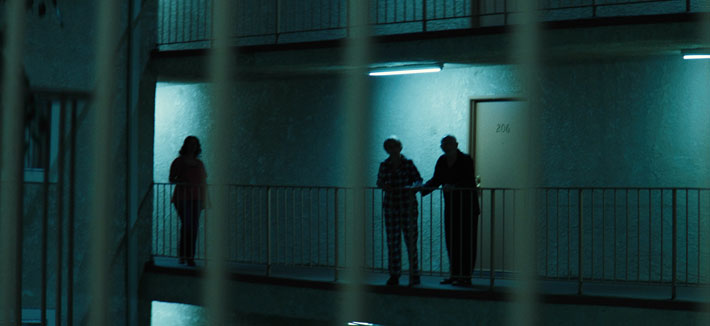 "Plenty to unpack"
It's a tough watch once you reach the 40-minute mark, but try and stick with it. Those final scenes hint at a potential sequel, which isn't such a horrible thought.
There's plenty to unpack here, not least a lot of religious subtext, some of which is "bloody" obvious. Though I'm not desperate to see it again immediately, when it drops on Sky or the Horror Channel in a few months or years, I may have to give it another look.
Hopefully a potential follow up will feature a few laughs. Heaven knows this could have done with some comic relief.
Apartment 1BR is on digital platforms from 8th June