AGFA Horror Trailer Show – Review
By Sarah Morgan
railers are still a huge part of the movie world – you can't visit the cinema without being bombarded by them; you're almost suffering from viewing fatigue before the film you've paid to see has begun.
But back in the day, when those of us over a certain age were renting tapes from the local video library, they were sometimes the highlight of the evening. During that time, many of us got a chance to see titles we'd only ever heard about before (sometimes they were slightly dodgy too, particularly before the video nasties scare was born and pretty much anybody could rent anything their hearts desired); either that or we picked up a movie with little idea what to expect. But tuning into those brief snippets gave us a glimpse of titles we might like to choose in the future – or avoid like the plague.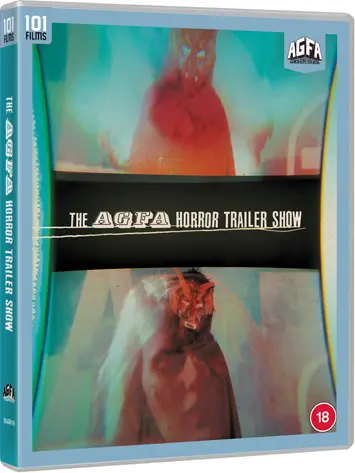 And we sometimes really did have to 'tune in' too. Unlike in this digital age, where everything is automatically pristine, the picture could be 'tracked' to make it sharper, something that was often needed if the title you'd chosen had been rented out many times previously, leaving the tape worn in places.
If you want to relive those moments (but without the need for tracking), then the Agfa Horror Trailer Show is for you.
"Weird, downbeat and, frankly, bizarre"
In case you're unaware of it, Agfa stands for the American Genre Film Archive, which boasts of being 'the world's largest theatrical catalogue of exploitation cinema'. As a result, it has access to hundreds of trailers for movies which, after being shown at the drive-in cinema circuit in the US, were expected to disappear without a trace. They were made for next to nothing by people learning their trade, veterans struggling to get a gig elsewhere, or plucky amateurs who fancied themselves as a low-budget Orson Welles.
Now many of these trailers have been collated on one glorious disc for those of us who like the weird, downbeat and, frankly, bizarre to enjoy.
They're interspersed with the kind of ads you imagine once graced the aforementioned drive-ins; they're for pizzas, hot dogs and local garage sales, but it's the films that really grab the attention – I know that titles such as The Undertaker and his Pals (on a double-bill with The Embalmer), Demon Wind (which sounds like something you get after eating too many beans), The Werewolf vs The Vampire Woman, Drive In Massacre, The Worm-Eaters (it looks like a feature-length bushtucker trial from I'm a Celebrity) and The Vampire's Coffin are going to be terrible. But, after seeing their trailers, I really want to watch them.
Oddly, an interview with Christopher Lee also pops up, alongside clips from a couple of movies I'm already familiar with – Demonoid: Messenger of Death (starring Samantha Eggar) and Old Dracula (featuring David Niven in the title role).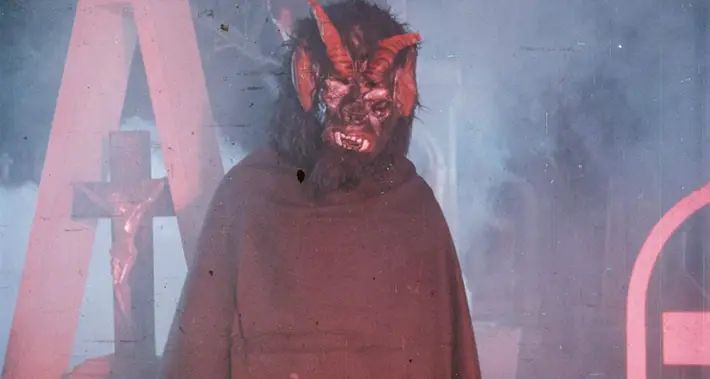 "An acquired taste"
But that's not all – the special features section includes a bizarre selection of clips cobbled together under the banner Say Goodbye to Your Brain and Videorage, a collection of seriously trashy shot-on-video trailers; this really does scrape the bottom of the bargain basement barrel.
It's fair to say that the disc is an acquired taste. But if you're as obsessed with uncovering as many bizarre, offbeat and tacky movies before you die as I am, then it's definitely for you. And, if you can track down the full-length productions somewhere online, a lifetime of mindboggling research and entertainment awaits.
'The AGFA Horror Trailer Show' is available from 101 Films, £15