A Christmas Carol (2020) – Film Review
Directors: David and Jacqui Morris
Cast: Simon Russell Beale, Martin Freeman, Carey Mulligan
Certificate: PG
by @Roger Crow
Oh Scrooge. For decades I've been slightly obsessed with your various incarnations. I still recall that winter of 1983 reading it in English at school, and watching Richard Williams' award winning animated version. I still taste the cheap chocolate mints my dad bought, which I thankfully scoffed one Christmas while watching Albert Finney's take on A Christmas Carol.
And then there was the uncanny valley CG version with Jim Carrey which I watch annually. One of Michael Caine's greatest turns is as Ebenezer in masterful The Muppet Christmas Carol. And I'm still annoyed about last year's Guy Pearce TV version, which ended on such a low point. At least Andy Serkis was great value, as always.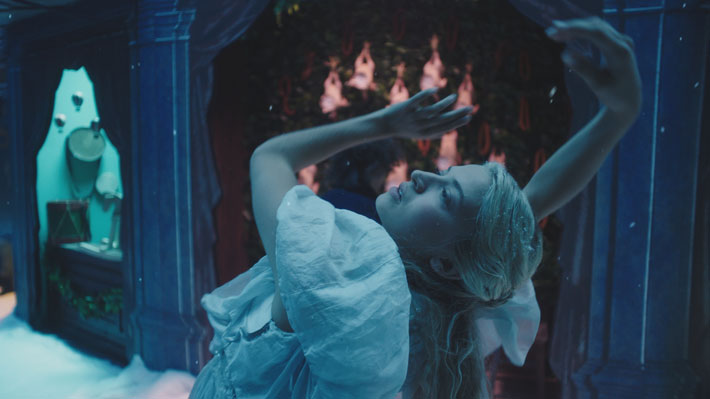 "Weightless quality"
Having spent decades soaking up so many versions of Charles Dickens' eternally relevant tale, I wonder if there's anything new to bring to it. Well, thankfully there's plenty, and this mix of theatre, film and dance is a seasonal feast for the senses.
Lusciously photographed and with a dream cast, both on screen and vocally, including Mr Serkis, again, it features the sort of fluid choreography from some performers that make you think they've stumbled from the set of Inception. In the first few minutes they have an a sort of weightless quality and unfurl themselves like ribbons in a light breeze.
There is a weird disconnect between the dancers and the cast, because you have a stellar line-up like Martin Freeman narrating the lines of his rather skilled on-screen presence. So there's a strange inner dialogue that runs throughout, like the cast are a bunch of telepaths. Which is just a tiny niggle in a film so stunningly crafted.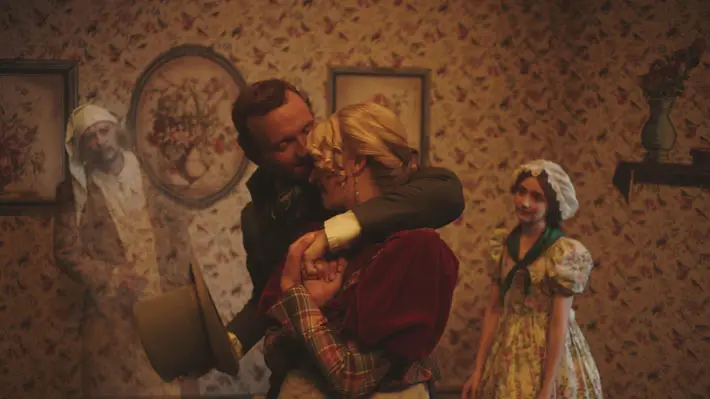 "New life"
It opens with a Victorian family preparing a toy-theatre for their annual performance of 'A Christmas Carol'. The audience enters the imagination of one of the children, and soon the cardboard stage transforms to reveal a magical world containing real dancers and stylised sets.
The mix of danced action and spoken narration is a bold idea, and while it doesn't completely work, full marks for effort.
At a time when panto is on hold, and theatre is in a weird limbo state, this is a must for those who crave those precious minutes before the proscenium.
Directors David and Jacqui Morris deserve all the acclaim they'll no doubt receive for breathing new life into arguably the greatest story ever told.
A Christmas Carol will be showing in cinemas and theatres nationwide from 4th December