James Acaster – Live Review – York Grand Opera House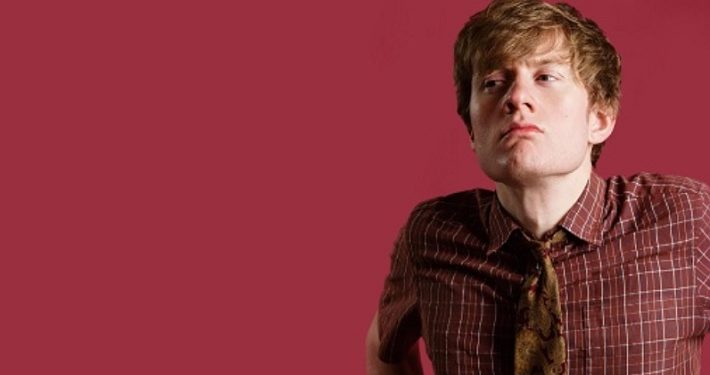 By James Robinson, November 2019
'Don't share any details of that last routine on Twitter' says James Acaster half way through his hilariously combative show in York. 'In fact, don't share anything about this show online at all.'
It's a fair enough request. No spoiler is worse or more destructive than a joke spoiler. Nevertheless, it does make the process of writing about 'Cold Lasagne Hate Myself 1999' that little bit harder.
But suffice to say, this show is not to be missed. It's deep, disturbing, anarchic and very funny.
In his previous shows, which can all be seen on Netflix, Acaster has tended to build riffs around a deliberately phoney persona (once memorably claiming to be an undercover cop) behind which he will drop hints about the sensitive individual underneath. This time he's ditched that layer of artifice; most of his new material is searingly, sometimes even unbearably honest.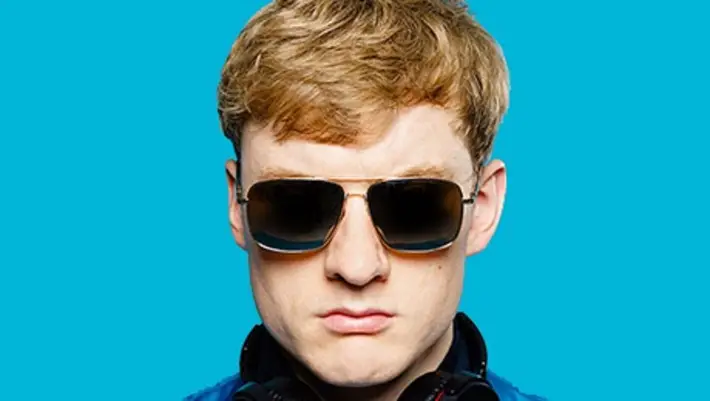 "Forthright"
Much of the show deals with the comedian's struggles with depression; although never in a way so indulgent that the evening becomes maudlin.
While mental health issues are increasingly being discussed in the mainstream, it remains something of a taboo subject and it's refreshing to hear them being addressed in such a forthright, hilarious and non-condescending manner. It's also a thoughtful touch to have the Samaritans collecting donations in the foyer, and hopefully this tour has helped them raise money.
One thing made clear is that the last thing Acaster would want is for audiences to feel sorry for him. Like Jerry Sadowitz, Daniel Kitson and Stewart Lee, all comedians whose influence looms large over this show, Acaster delights in baiting his audience. He claims to be sick of the kind of crowds he attracts and is keen to get rid of them. Of course, as with Sadowitz, Kitson and Lee, the crowd he's attracted absolutely laps this up. The evening is peppered with regular rounds of applause, no matter the level of mock-vitriolic barraging.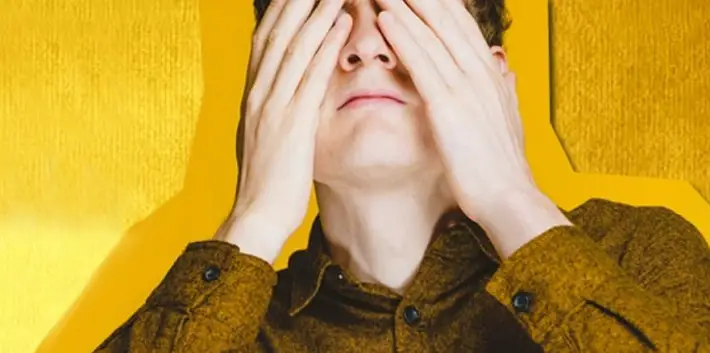 "Likeable persona"
He has incredible stage presence. After announcing the interval, he takes a seat on the stage and remains there, occasionally rising to glare malevolently into the audience, somehow daring them to engage with him – though naturally the hapless audience member who takes this bait soon regrets it: a seemingly genuine incident involving a proffered ice-cream leads to several extended riffs in the second half. It also informs some encore antics that almost result in the injury of a poor punter in the front row – much to everyone's delight.
If this all sounds a bit intense, well, it is, but Acaster has such a likeable persona that you end up willing to follow him into the abyss, all the while being told off for not appreciating it properly, and enjoying every second.
He's at once boisterously antagonistic and endearingly vulnerable – which makes for a charming combination unlikely to lose him any of the fans he claims to be so keen to shed.