Mindfulness by Gill Hasson – Review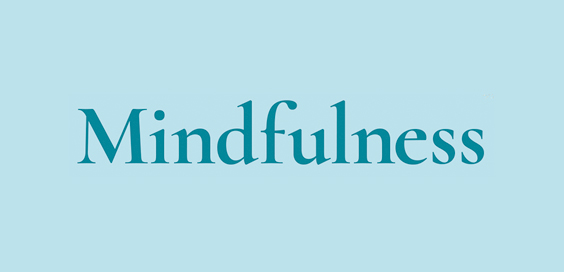 By Kirsty Reid
Too often we let the present slip away. Whether it's worrying about the future, dwelling on the past, or being distracted by our phones, it's easy to miss out on what's happening right now.
I'm certainly guilty of this. As someone who suffers with anxiety, I admit I often struggle to live in the moment. So, when I was given the opportunity to review Gill Hasson's new book, Mindfulness: Live in the Moment. Enjoy Life to the Full, I jumped at the chance.
Author of Positive Thinking: Find Happiness and Achieve Your Goals Through the Power of Positive Thought, Hasson's latest offering promises to be the perfect introduction to mindfulness, with easy-to-follow advice to find peace in today's frantic world. A promise it certainly lives up to.
"Be aware"
With roots in Buddhism, mindfulness encourages us to focus on the present moment; to be aware of the thoughts and feelings we're experiencing right now.
You don't need to sign up to a retreat or attend a special class to become mindful. Hasson's book teaches the reader that mindfulness can be easily incorporated into daily life.
At first glance you might think this is a self-help book and, I suppose, in some ways it is. Split into five, interrelated chapters, Beginner's Mind, Focus and Engagement, Acceptance and Letting Go, Being Non-judgemental and Patience and Trust, Hasson's book is simply written and immediately practical.
Beginner's Mind encourages readers to rid themselves of preconceptions about people, events or objects. Instead it suggests we should start afresh and respond to things as they are happening right now, in the present.
"More engaged and grounded"
Commentary meditation encourages the reader to focus on one thing at a time. Making a running commentary of what you're doing, allows you to become objective and not inflicted by feelings or personal opinion.
My favourite form of meditation, though, is Hasson's five senses meditation. "Whenever things feel off balance and out of control, the five senses meditation can connect you immediately with the present moment," writes Hasson. I personally found this to be a great way towards feeling more engaged and grounded.
Mindfulness isn't all about meditation, though, and Hasson's book covers a broad range of tips and tools, from philosopher quotes and explanations to hands-on activities, there are, as I've now discovered, numerous ways we can all be more mindful.
'Mindfulness: Live in the Moment. Enjoy Life to the Full' by Gill Hasson is published by National Trust, paperback £6.99