The Chant of Jimmie Blacksmith (1978) – Film Review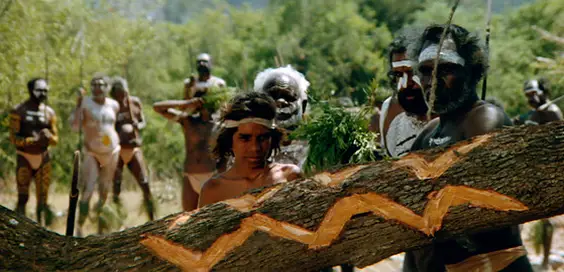 Director: Fred Schepisi
Cast: Tommy Lewis, Freddy Reynolds, Angela Punch McGregor
Certificate: 18
by Sarah Morgan
Movies in the 1960s to the early 1980s were pretty incredible, with boundaries being pushed and ground being broken all over the place.
Hollywood spawned the likes of Steven Spielberg, Francis Ford Coppola and Martin Scorsese, while in the UK the kitchen sink ruled supreme. But Down Under, arguably a more seismic change was happening. Before then homegrown talent such as Peter Finch, Rod Taylor and Errol Flynn had to leave to become stars, but new initiatives introduced in 1968 allowed Australia's film industry to bloom.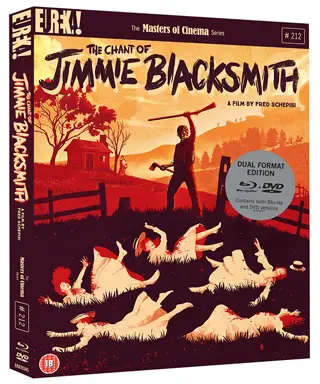 Suddenly acclaimed films such as Wake In Fright and Picnic At Hanging Rock were made. The Chant of Jimmie Blacksmith deserves to be regarded alongside them.
It's based on a book by Thomas Keneally, who would later find greater fame for penning Schindler's Ark, the Booker Prize-winning novel eventually screened as Schindler's List by the aforementioned Spielberg.
"Moment of madness"
Jimmie Blacksmith was based on a real-life story from the turn-of-the-20th century. Jimmie is mixed race – his father was white, his mother Aboriginal – and was raised by a vicar and his wife, who gave him an education before sending him out into the world to make his fortune.
Despite working hard, Jimmie finds that his background means the local white settlers are always against him, exploiting his labour and, even after settling down with a wife and baby, constantly trying to ruin his life.
In a moment of madness after being tipped over the edge by the attitudes of the white family he's been working for, Jimmie kills several of their womenfolk, then goes on the run with his brother Mort.
The film then charts their efforts to escape justice before focusing on what fate has in store.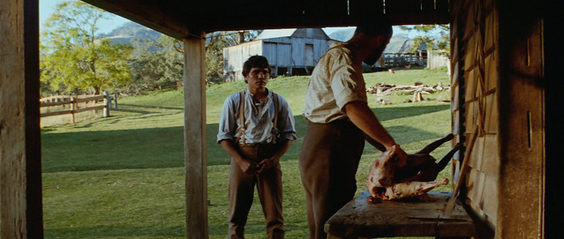 "Enthralling"
Although it sometimes feels as if director Fred Schepisi (who would later make such diverse films as Roxanne and A Cry in the Dark) is battering viewers over the head to make sure they realise just how badly treated Aborigines were at the time, it's an enthralling tale.
The disc is packed with special features, including an in-depth interview with Schepisi and another with Tommy Lewis, who was plucked from obscurity to play Jimmie; sadly, he passed away last year.
But perhaps the most fascinating documentary was made during filming and charts the efforts to transform Lewis and Freddy Reynolds, who plays Mort, from self-conscious young men into accomplished actors. Those involved did a very fine job indeed.
8/10
'The Chant of Jimmie Blacksmith' is released on Blu-ray by Eureka, £22.99