The BFG (2016) – Film Review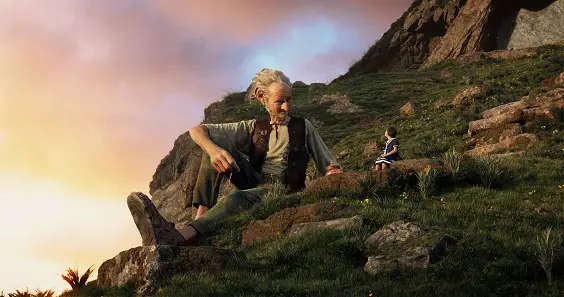 Director: Steven Spielberg
Cast: Mark Rylance, Ruby Barnhill, Penelope Wilton
Certificate: PG

by Anel Blazevic
It's been a while since Spielberg truly delighted his audience. A while since he played all the Spielberg aces. But The BFG is his best film since 2005's Munich – and his best family film since Jurassic Park nearly two decades ago.
The source material is perfect, of course. Roald Dahl's joyful novel celebrates friendship, parenting and childhood, whilst railing at bullies, small-mindedness and meanness. It's a fluid film, tackling these subjects with a slow, almost poetic, grace. Some might find it dull, but most will wallow in its visual beauty and big, bold humanity.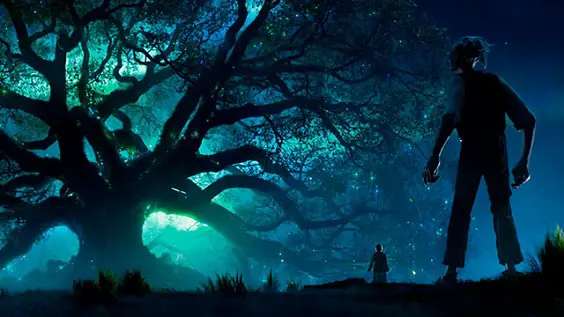 "Sumptuous detail"
Less interested in rollercoastering story arcs than it is in simple, meaningful gestures, the film lingers on the heartwarming relationship between The BFG and orphaned Sophie (Ruby Barnhill). It unfolds slowly, letting the viewer immerse themselves in the visual splendour, revealing the delicate inner core of two unlikely friends bonding and discovering together.
Sure, it's maybe too sugary in places. And it's too polite when you want a bit of bite with all the sugar. But it's also a brave film – breathlessly quiet at times. Spielberg can do all the visual pyrotechnics, but he also knows how to capture wonder and awe – sometimes even removing John Williams's typically big score so all you can hear is the wind in the grass and the buzz of insects.
Doe-eyed close-ups are minimised too. Instead, wide-screen shots come filled with sumptuous detail – the giant's reflection in a lake, a crooked rock formation, the way the giant covers a streetlamp with his hand to stay camouflaged.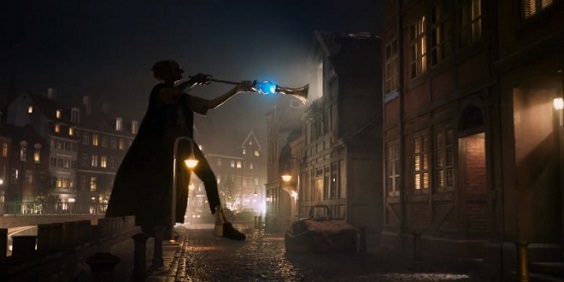 "Gently building momentum"
There are all sorts of things going on about dreams, with the giant keeping his scary ones in a jar and away from Sophie, while simultaneously capturing nightmares and implanting them in his rivals' minds. It's needlessly complicated and rather gets in the way of the film's gently building momentum.
No matter, because The BFG is a wondrous creation – and anyone with a soft heart will enjoy it.
8/10