Christmas Traditions: A Celebration of Festive Lore by George Goodwin – Review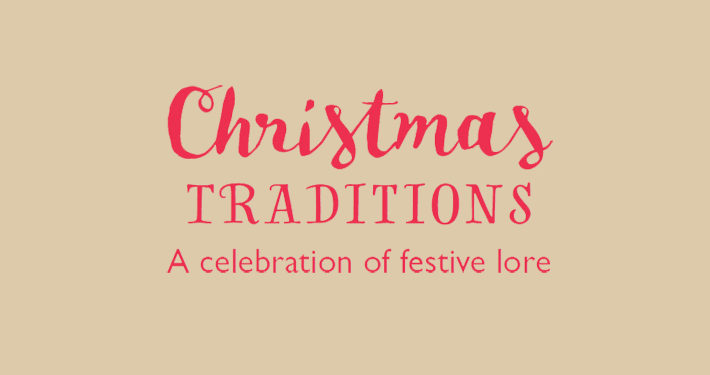 By David Schuster
Do you ever run short of things to talk about when obscure family members drop in over the festive season? If so, then Christmas Traditions: A Celebration of Festive Lore by George Goodwin is the book for you. It's stuffed like a plump turkey with interesting little snippets of information; very handy to drop into any lull in the conversation with Great Aunt Doris. For example, did you know that Alfred the Great gave the full 12 days legal recognition in 877 AD, or that greetings cards were invented by the same busy civil servant who was instrumental in creating the postal service?
Goodwin is well qualified to offer expert insight, as he studied history at Cambridge and is a Fellow of the Royal Historical Society, the Royal Society of Arts and of the British Library. Despite its size, there's a lot of information packed into this interesting little volume. Many people will have an awareness of the Germanic influences, through Queen Victoria and her beloved Albert, but how many (myself included), know how much our current Yule owes to American writer Washington Irving?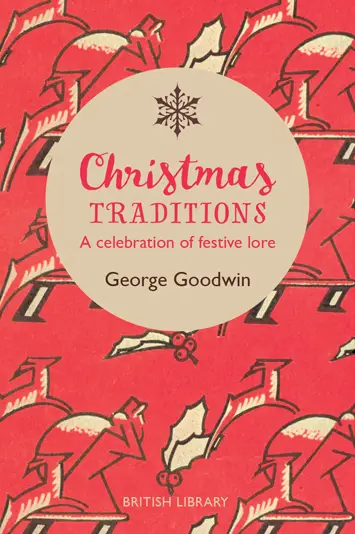 Irving lived in England for five years, from 1815 to 1820, and whilst here not only wrote the enduring Gothic horror tale Sleepy Hollow, but also Christmas at Bracebridge Hall. His description of a child-friendly family time, resplendent with carols, decorations and presents, set in place many of the seasonal hallmarks we consider essential today. What's also remarkable is that Charles Dickens was an ardent fan of Irving and actually wrote to tell him how much his Pickwick Papers visualisation of Yule drew from Irving's earlier work.
"Treat yourself"
Bound in festive red, the book is beautifully presented in a dust sleeve printed with a chic 1930's wrapping paper design. Inside, the many illustrations have been well chosen to evoke a warm feeling of times past, although some have suffered a little loss of definition from over enlargement.
The sections are logically arranged to take the reader entertainingly through all the key aspects of the Yule season; its origins, the key religious and secular figures, the way in which celebrations and indeed even the date have evolved, finishing with an erudite observation of modern traditions. Each subject is covered, engagingly and succinctly, in a couple of pages. This is learning without effort, and ideal for dipping into as you relax with a mince pie and a coffee.
I remember once being admonished by an overzealous teacher for using the term Xmas, as it "Pushes Christ out of Christmas". According to Godwin, "far from being a modern contraction, it actually derives from the first letter of the Greek 'Christos' in Romanised text. It appears in an Anglo-Saxon Chronicle entry relating to 1021, with the longer form of 'Christmas' being first used in an entry relating to 1038." If only my 12-year-old self had read this book!
The celebration is now, of course, a global event and there's also a short but interesting section about other countries, such as Japan and Mexico, not normally associated with our midwinter festivities.
Christmas Traditions concludes with the sharp observation that much of what we regard as 'traditional' now, was actually created relatively recently and so the modern amusements of Secret Santa and festive jumpers could quite soon be gathered into the seasonal cannon. This is the perfect winter read, whether you buy it as an Xmas gift or treat yourself to a copy.
'Christmas Traditions: A Celebration of Festive Lore' by George Goodwin is published by the British Library, £12.99 hardback