Monaco: Inside F1's Greatest Race by Malcolm Folley – Review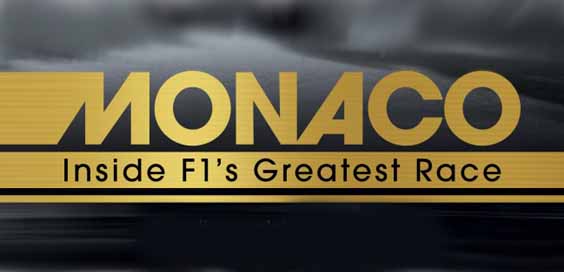 By Liam Bird
As F1 struggles to keep its audience and Bernie Ecclestone begins to make plans for his retirement now that he's stepped (or was he pushed?) down from his position as ring-master of what surely must be the greatest and most glamorous circus tour of them all, one thing in Formula 1 remains a constant: The Monaco Grand Prix.
Many a European race circuit has fallen by the wayside as Mr Ecclestone's relentless pursuit, and consumption, of mega-bucks has seen a shift to racing on empty tracks in far-off places with no connection to what was once the heartland of Grand Prix racing. San Marino has gone. Hockenheim is a shadow of its former self. Aintree, Clermont Ferrand, Reims, Zandvoort and Zolder are long, distant memories.
Funny then that the streets of a tiny principality – Monaco is just half the size of New York's Central Park – plays host to a race that, if proposed today, would be considered utter madness. Yet it is considered the jewel in the Formula 1 crown.
Ex-Mail on Sunday Formula 1 correspondent Malcolm Folley's Monaco: Inside F1's Greatest Race explores just what is it that makes winning at Monaco so revered.
"A trial of strength and madness"
Through interviews with past and present winners, including Niki Lauda, Damon Hill, Jackie Stewart, Lewis Hamilton, Olivier Panis, and the reigning Formula 1 Champion Nico Rosberg (whose primary school's classroom looked directly out over the pits), Folley gives the reader a unique insight into a race that's so just damned difficult to win. As such, it is still seen by many of those who contest it as the ultimate F1 victory.
He also speaks to those who work or once worked behind the scenes, such as Ross Brawn, Charlie Whiting, Terry Jardine and a whole host of sponsor representatives, PRs and even McLaren's event caterer of choice.
After exploring the history of this most famous of races; its beginnings, the Princess Grace years, the glamour of the 50s and 60s, the sideburns of the 70s, the madness of the 1980s turbo-charged cars, the Prost and Senna duels… the list goes on, Folley then recreates Monaco's most extraordinary weekend. In 1996 only three cars finished and Olivier Panis in his Ligier, from fifteen on the grid, took victory: A Frenchman in a French car.
"It's a mythical Grand Prix, a trial of strength and madness," admits Panis 21 years after his now infamous win. Running on fumes he told his race engineer when ordered to pit: "We can be heroes, or we can end up looking ridiculous. If I stop before the end with no fuel… bad luck. If I get to win… well, we win! I don't stop". The rest, as they say, is history.
"Glamorous, prestigious, seductive"
Every May, Monaco's harbour fills with super yachts, the pretty people party, and deals for sums that most of us could only ever dream of are done whilst drivers speed over manhole covers, past designer boutiques, and race through that most famous of tunnels whilst skimming Armco barriers with milli-metric precision. It's glamorous, prestigious, seductive, mentally exhausting and physically draining. There simply is nowhere else quite like it.
As the straight talking Niki Lauda puts it: "There is no other circuit where you have this relationship between the possibility of crashing and winning. It's a thin line – but it's a challenge".
Few, if any of us, will ever get the chance to experience such things. Nevertheless, the mystique remains. Through its mix of forthright and revealing interviews and meticulous research Folly's analysis of all that goes on before the cars arrive and long after they've gone goes some way to explaining what it's like for those that have raced, do race and perhaps, just maybe, will race at Monaco.
If you're an F1 fan this book is a must read. But even if you're just an occasional watcher and you tune-in just once a year to look at the boats and the apartments that you'd need a racing driver's salary to afford, Monaco: Inside F1's Greatest Race is more than worthy of its cover price.
'Monaco: Inside F1's Greatest Race' by Malcolm Folley is published by Penguin Random House