Elizabeth and Mary edited by Susan Doran – Review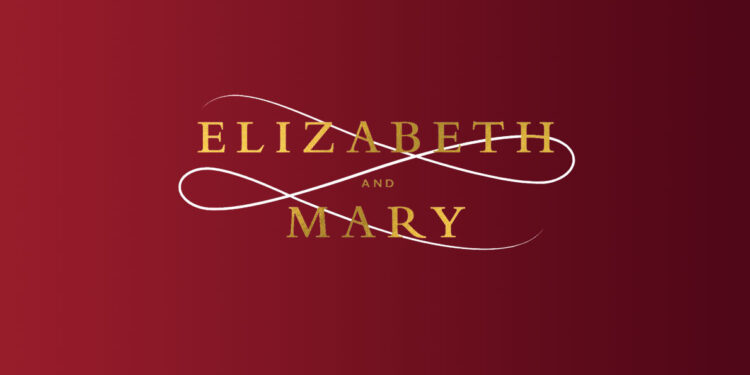 By Sandra Callard
This beautifully arranged book covers the fascinating relationship between Elizabeth I, as an established and powerful queen, and Mary, Queen of Scots, a first cousin to Elizabeth, but an entirely different kind of monarch. Elizabeth reigned with a solid knowledge of her power, and managed to keep loyal and intelligent, if ruthless, advisors by her side, while Mary ruled with her heart, her sex and her impulsiveness, all of which were disastrous, as her supporters and enemies changed their support for her on a whim. The story of the two queens is remarkable and, although the numerous films and dramas about them like to include scenes of their dramatic meeting, in fact they never did meet, purely down to Elizabeth's fluctuating decisions.
The book itself is beautiful. It is large and heavy but internally it is just wonderful. The numerous pictures, drawings and letters from both Elizabeth and Mary to each other, as well as those written by numerous historical characters, are absolutely captivating. Albeit almost impossible to read, these copies take up the top half of almost every page, with the information written about them on the bottom half. This is a unique and clever way of imparting information in an effectively easy and understandable way. The prints of the faces of the two queens in particular are mesmerising and because of their large size and beautiful colours, they make a dazzling display.
"Struggle and rivalry"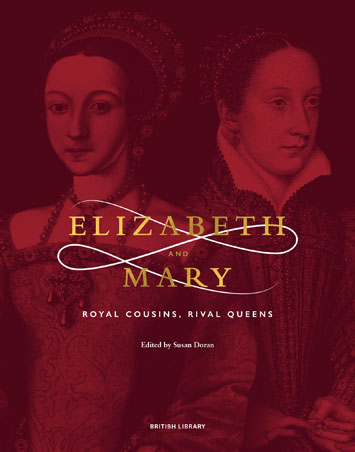 The queens were powerful and proud women, and their power was immense, but the solidity of their individual powers was very different. No ruler was ever totally sure of survival in Tudor Britain, but Elizabeth probably came as near as any previous ruler to it. She was wise enough to hire clever and loyal individuals, almost all of who served her throughout her life. Mary was a beautiful woman, and had been married to the son of the king of France. His early death left her vulnerable as she came home to Scotland to claim her throne, but her supporters and ministers were nowhere near as powerful and reliable as the ones Elizabeth depended on.
England needed an appointed heir to the unmarried Elizabeth, and the struggle and rivalry for her hand was relentless, but all to no avail. Elizabeth was giving no power to any foreign man, however royal he might be, but this gave the power to Mary, who had given birth to a healthy boy. The story is engrossing, and the glory of this book is the way it is written and constructed, as it allows the story to be told jointly with the amazing paintings and drawings that are constantly revealed throughout the book, and which highlight and add to the compelling narrative.
If you are a reader on the fence regarding history, give this one a try. It has everything that a classy, exciting novel would have and a story that no film writer could better, though many have tried. This astounding book is without doubt one of the most interesting and beautiful history books from amongst the very many I have read.
'Elizabeth and Mary: Royal Cousins, Rival Queens' edited by Susan Doran is published by the British Library, £40 hardback