Baladi: Palestine – A Celebration of Food from Land and Sea by Joudie Kalla – Review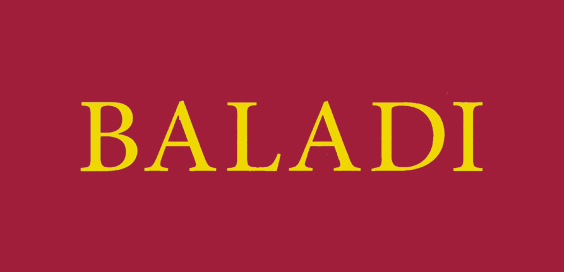 By Barney Bardsley
Cookery books seem to divide into two categories: either they look gorgeous, but are entirely impractical to use; or they work brilliantly on a functional level, but do not do much to brighten the eye. It is rare for beauty and functionality to come together in a perfect blend. But here is that rare beast. Baladi, which is Arabic for homeland, is basically a love letter to the country of Palestine, its people, its food, its seasons and its rituals, written by a Palestinian chef who cares passionately about the land she comes from.
The joy she feels for the food she cooks is utterly infectious. Her recipes are rich and exotic – but also accessible, and easy to make. Already, some of the dishes she describes have become firm favourites within my own household – and the book is one that I know I will turn to again and again, with as much confidence in the results, as when I open my ancient tome from Delia Smith. The praise does not come much higher than that!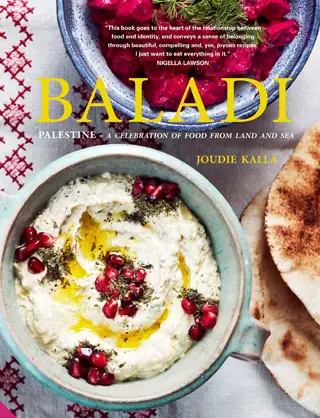 Baladi explores the different terrains of Palestine, from villages, to farms, from hills to the sea; and the recipes reflect the changing geography and customs of this valiant, beleaguered place. There is meat, fish and vegetables here, in abundant profusion. The photographs, of land, people and food, are exquisite, and – most winning of all – Kalla is not afraid to be deeply personal, introducing each of her foods and recipes with touching stories of grandparents and parents, of the rituals of friends and family, which sustain them through their hardships on a daily basis.
"Mouthwatering"
She is charmingly informal, and writes with a real ease and intimacy. Here she is on coffee, 'Qahweh Arabiyeh': "Arabic coffee runs in the veins of most Palestinians. It is thick, scented and smooth, but it has a real kick of caffeine"; and here, on 'Baba's soft boiled eggs with yogurt, chilli and lemon': "Ever since I can remember, my dad would eat his eggs like this. I never understood how he could put lemon on eggs, but my dad will put lemon on everything – and chilli, and garlic. And the result of this is that now we all do the same. These eggs are so delicious…" She is right, I have tried them. They really work.
On and on it goes, one mouthwatering dish after another – fried aubergine slices with honey and tahini; pastry stuffed with spiced lamb and eggs; salmon skewers with pomegranate marinade – and if you are a fan of luscious, aromatic food, you will surely find much to celebrate here.
Joudie Kalla's first book, Palestine on a Plate, was a critical success – and rode high on the New York Times bestseller list. This, her follow-up, deserves to do just as well. And the hard back version is exquisitely produced. It is a perfect gift for a foodie – but also for anyone interested in this diverse and fascinating country. 'Baladi', and the stories within it, offer proof of the vital role food can play in the character and resilience of a nation, even – maybe especially – a nation under duress.
'Baladi: Palestine – A Celebration of Food from Land and Sea' by Joudie Kalla is published by Jacqui Small, £26 hardback