The Songs by Charles Elton – Review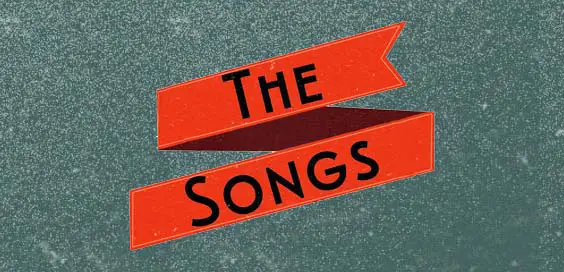 by Rachael Popow
Charles Elton's 2009 best-seller Mr Toppit dealt with a man struggling to process his starring role in a series of successful children's book written by his late father. His second novel, The Songs, also focuses on the children of a famous dad with a complicated legacy – only this one is still alive.
Teenager Rose and her terminally ill brother Huddie's mother was also a person of note. A Sandy Denny-esque folk rock singer who was, as the arresting first line of The Songs establishes, one of the few people to have died by falling from a window she had already tumbled out of once before.
Since her death, the siblings have been raised by their father, the celebrated protest singer and political activist Isaac 'Iz' Herzl. He doesn't talk much about their mum, or indeed any aspect of his past, insisting his children need to focus on the future instead. Rose's knowledge of her dad's early life mainly comes from his Wikipedia page, and even that has some obvious gaps.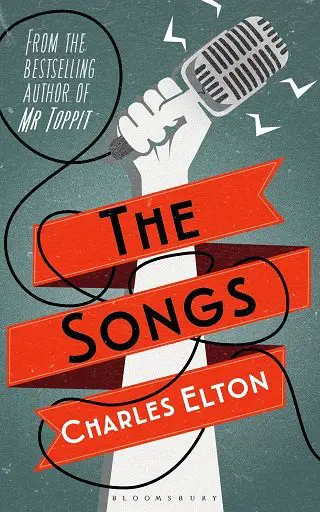 At least Rose and Huddie have a relationship of sorts with Iz though, which is more than their fifty-something half-brother Joseph can say. He's only ever had one teenage meeting with his father. However, as the now eighty-year-old Iz grows frailer and his children experience personal crises, it looks like the family will have to confront their history.
"Bittersweet"
Iz is clearly an enigma to his relatives and there are some unanswered questions about him in The Songs, including just how successful and legendary he's supposed to be. Elton is on surer ground when he's dealing with Joseph's less exalted career.
His latest project, a musical version of A Taste Of Honey starring a reality show contestant and a big-name soap actress who isn't happy with her supporting role, sounds all too convincing (as do Joseph's swipes at Andrew Lloyd Webber's Tell Me On A Sunday).
But if the elderly Iz doesn't show much of the charisma that won him the affections of two much younger women and the undying loyalty of his first wife-turned-self-appointed archivist, the other characters in the book are much more vivid.
That's especially true of Rose, a logical maths whizz trying to make sense of her confusing, creative family, and Shirley, Joseph's fiercely loyal – and often just downright fierce – friend, who is dealing with a grief of her own.
Their voices make this funny, bittersweet book compulsively readable.
'The Songs' by Charles Elton is published by Bloomsbury, £16.99 hardback