The Frighteners – DVD Review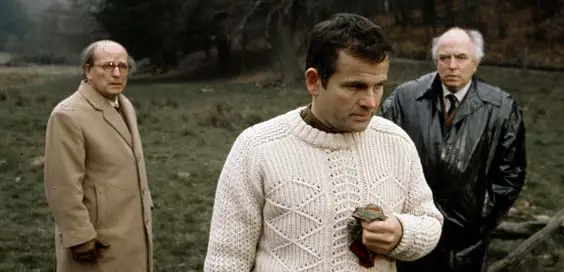 By Sarah Morgan
The 1970s was a sinister time to be alive.
If we weren't being scared to death by the threat of the Cold War, a three-day week loomed, everybody and their grandmothers seemed to go on strike, and the entire world appeared to be coloured in shades of brown and grey.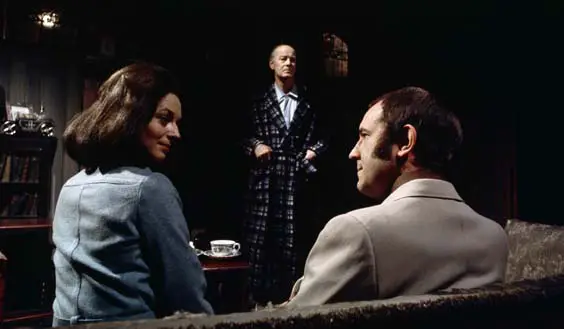 And then there was the TV. Mary Whitehouse complained about how scary Doctor Who was at this time, public information films sent shivers down the spine, and there were all manner of terrifying series on offer, including the much-acclaimed Ghost Stories for Christmas and Beasts.
One of the least well known of them has got to be The Frighteners – even the BFI's page dedicated to it contains only details of its genre and country of origin.
"You can't imagine today's censors allowing it to pass"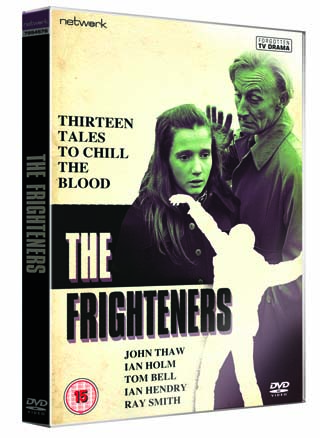 Not to be mistaken with the Peter Jackson-directed film of the same name, it's an anthology series from 1972 with scripts edited by renowned pulp writer John Burke. It doesn't rely on familiar horror tropes such as vampires, werewolves and embalmed avengers. Instead, the scares come from the atmosphere generated by bleak and often nasty tales that live long in the memory.
Perhaps the most noteworthy entry in the run is 'The Manipulators'. It was directed by none other than Mike Hodges, who is more famous for his work on Get Carter and Flash Gordon. Interestingly, 'The Manipulators' stars Stan Lebor, better known as the buffoonish Harold in Ever Decreasing Circles, but clearly he got on well with Hodges because he's briefly in Flash Gordon too.
Here he's rather more stern, playing some kind of secret agent leading a scheme that baffles and disturbs his accomplice. An accompanying scene of a man apparently murdering his own child is particularly disturbing, and you can't imagine today's censors allowing it to pass, even for broadcast after the watershed.
"Ingenuity that keeps viewers guessing"
'Spot the star' is a game that can be played while watching, as the likes of John Thaw, Tom Bell, Clive Swift, Ian Hendry and Robin Ellis all pop up, as do a plethora of fine supporting character actors from the era.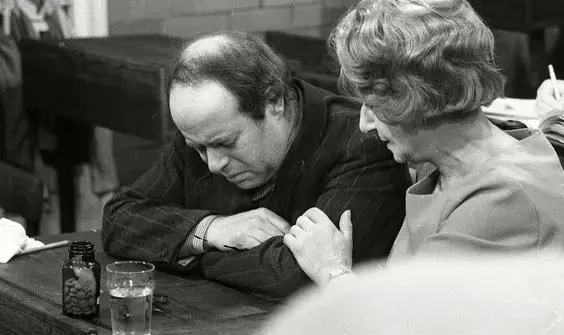 Each story is taut and clever, with numerous twists and turns – if the DVD had been released earlier, I would have been convinced that Reece Shearsmith and Steve Pemberton had watched it before penning Inside No 9; it has that same level of ingenuity about it while keeping viewers guessing to the very end. However, it is completely bereft of laughs.
This is certainly a project to be recommended, particularly if you're already a fan of the genre. But be warned: don't watch all 13 half-hour episodes back-to-back, it's far too horrifying for that.
9/10
'The Frighteners' is £13 from Network Distributing