The Song of Achilles by Madeline Miller – Review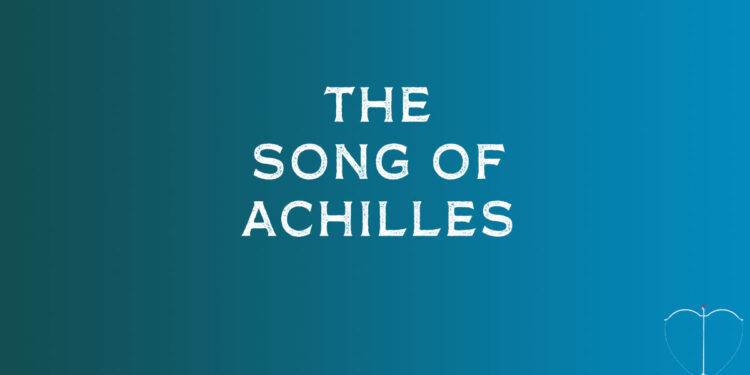 By Sophie Macintyre
With a title like that, I knew I was in for a story about Greek gods and mythology, and that's what it is. But I wasn't expecting to read a truly beautiful love story. It is the story of Achilles as told by Patroclus, and it follows their relationship – which is love at first sight; a pure and enduring love with which nothing-can-compare; a love to die for.
I actually read Miller's sequel – Circe – first and was left wanting more, as it was so unexpectedly immersive. I was transported to the world of the gods – ravishing landscapes and voyages across wild seas; and during lockdown – going nowhere, reading it sat on my favourite chair in a sunny spot in the house – it was exactly the type of vicarious fiction that I needed, and I couldn't wait to get back to that 'other' world.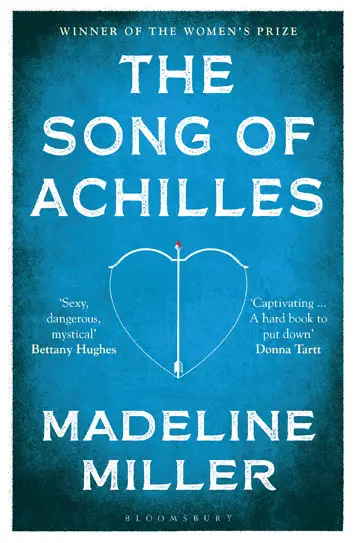 The Song of Achilles is written in first person, as is Circe, which instantly creates an intimacy with Patroclus, and it's not long before we feel a fondness growing for this shy and sensitive soul, whose gentle and kind character traits earn him little more than disgruntlement from his father. But it is this neglect, and maybe a twist of fate in the form of a freak accident – a tipping point – that leads him to Achilles where he eventually finds the love and respect he has been starved of.
"Pure and poignant"
I found myself smiling when I realised the direction this book was heading. I had expected love and loss and war from a story about Greek gods, but I hadn't expected delicate and intricate affection, and honest emotion from the characters. It's so heart-warming when Patroclus realises that his feelings and affections towards Achilles are unequivocally requited. From the minute he meets Achilles, Patroclus' descriptions of how beautiful he finds him in every sense are pure and poignant; but also, through his eyes, we see Achilles' mutual feelings mirrored back, despite Patroclus' reluctance to believe it.
Patroclus is humble and self-conscious, having never been good enough for his father, and certainly having never experienced any form of love; and I found myself willing him on and hoping that Achilles' interest in him was genuine and that he would give Patroclus the love he so sought.
Miller's book is truly one of the most beautiful and lyrical pieces of writing I've read in a long time. It's about the gods, and the language and descriptions match up to the content in their ethereal quality. But it's also about love, and war – through which Patroclus follows Achilles with unwavering devotion to the end. I can't wait to see which mythological character Miller will write about next.
'The Song of Achilles' by Madeline Miller is publsihed by Bloomsbury, £9.99 paperback