Still Life by Val McDermid – Review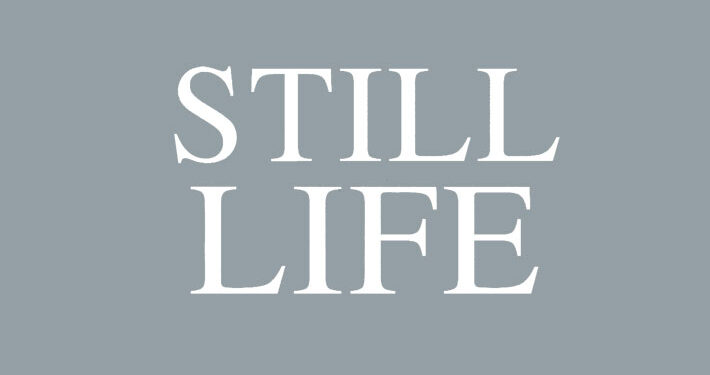 By Jeff Halden
The winner of many awards, her novels translated into 30 languages, and selling over 16 million copies worldwide, Val McDermid is one of the biggest names in crime writing and rightly called the 'Queen of Crime'. As a long-time fan of her work, it was with eager anticipation, therefore, that I settled down with her latest of over 30 books, Still Life. I was not disappointed with this, the sixth in the DCI Karen Pirie strand of novels. For newcomers to McDermid's work, Karen Pirie heads up Police Scotland's Historic Cases Unit (HCU), working out of Edinburgh with her sidekick Jason Murray ('The Mint').
The book opens with a body being pulled from the sea by a local fisherman. The dead man is identified as the chief suspect in the disappearance of his brother, a high-ranking Scottish civil servant, a decade ago. Pirie was the last detective to review the file, some two years ago. However, she's already been called in to investigate another seemingly 'cold-case' – a skeleton discovered in an abandoned camper van.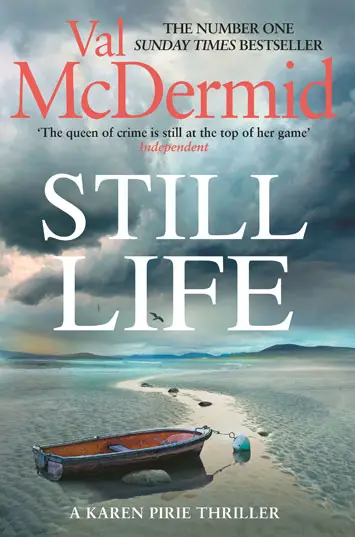 Pirie is re-assigned to the body in the sea case by Assistant Chief Constable Anne Markie, one of the few characters that didn't ring true to me. In her exchanges with Pirie she is high-handed and discourteous, and I was not convinced that any senior police officer would act in that way towards subordinates. However, Pirie soon realises that she's been set up to fail, and her periodic clashes with Markie are a theme running through the book. With the case to assist Pirie comes Detective Sergeant Daisy Mortimer, a sympathetic character that McDermid fleshes out nicely during the course of the book, and who I suspect we'll see more of in future Karen Pirie novels.
"Desperate pursuit"
I particularly liked McDermid's device of running two plot lines through the narrative, with roughly alternate chapters dealing with each investigation. There are several interesting sub-plots: Pirie's on-off affair with Hamish, the new man in her life, the first since 'the love of her life' fellow cop Phil Parhatka was killed in the line of duty; her confrontations with Merrick Shand, Phil's 'killer' just released from prison; and her fraught relationship with Ann Markie. In the background, referencing the real world, there are the first whispers of the Covid-19 pandemic.
All these bubble along convincingly below the surface as Pirie races to try and solve the twin mysteries of the skeleton in the van and the body pulled from the sea.
Pirie does not work alone and intuitively, in the classic Miss Marple or Hercule Poirot mode. As in previous books, McDermid has Pirie making much use of DNA analysis and computer technology in her increasingly desperate pursuit of the killers; scientific aids provided by a disparate, and unofficial, support group of tough-minded, talented women. In contrast, McDermid's male characters tend to come across as somewhat stereotypical; either control freaks like new man Hamish, or as slightly dim sidekick Jason.
Minor criticisms aside, I can thoroughly recommend Still Life, and have no hesitation in hailing it as one of Val McDermid's best yet. I suspect that Karen Pirie may well become one of her most important creations.
'Still Life' by Val McDermid is published by Little, Brown, £20 hardback