Derby Day (1952) – Film Review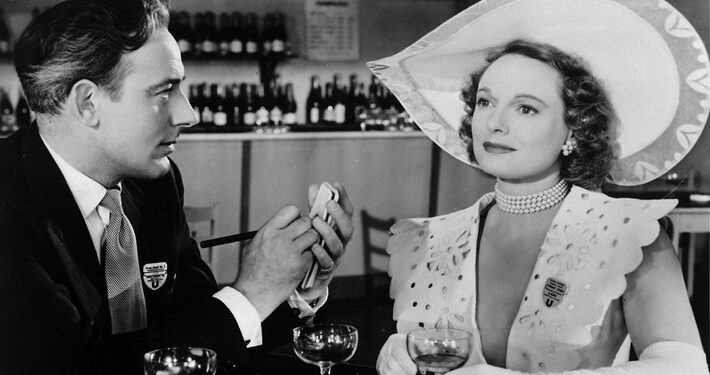 Director: Herbert Wilcox
Cast: Anna Neagle, Michael Wilding, Googie Withers
Certificate: U
by Sarah Morgan
This year's Derby at Epsom was a strange affair – like so many sporting events rescheduled after the Covid-19 pandemic struck, it was held behind closed doors.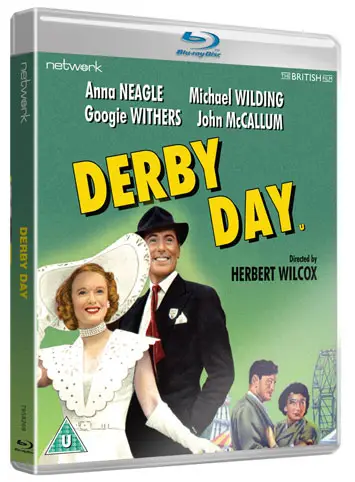 That was not the case for the race depicted in this delightful 1952 drama. The footage depicted comes from the 1949 Derby when Nimbus, ridden by Charlie Elliott, was the winner. There's certainly no sign of social distancing among the massive crowds looking on, or in the specially filmed sequences involving the movie's stars shot by director Herbert Wilcox.
"Close bond"
The story follows the fortunes of three main groups of people, whom we meet while they're en route to Epsom. The first involves grieving aristocrat Lady Helen Forbes, who creates something of a scandal by attending the races just three weeks after the death of her husband; what nobody else realises is that she is doing so to honour a promise to her husband.
During the journey she meets newspaper cartoonist David Scott, whose fiancée also recently passed away. United in grief, they form a close bond.
Meanwhile, film star Gerald Berkeley is forced to attend – a day at the Derby by his side was a prize in a recent raffle. When the wealthy winner can't attend due to a broken ankle, her far more attractive French-Canadian maid Michelle goes along instead, and suddenly Berkeley finds more enthusiasm for the trip.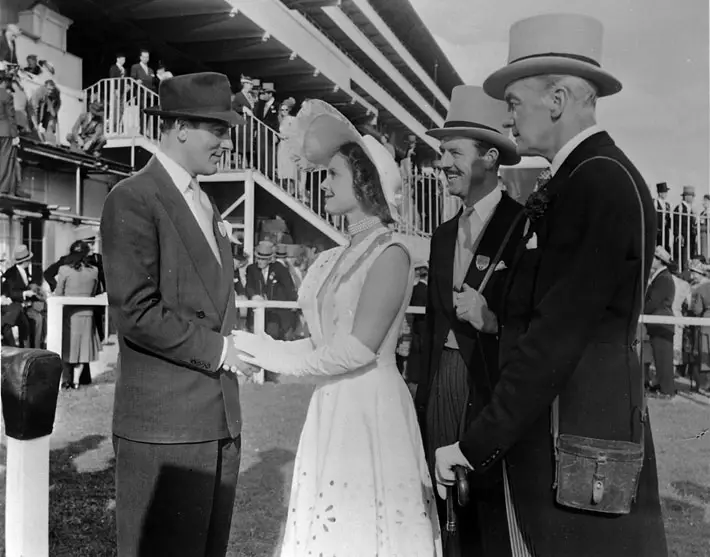 "Entertaining viewing"
Finally, working-class couple Betty and Tommy have been having an affair behind her husband Jim's back. When he learns the truth, a fight breaks out and Jim dies after being pushed down the stairs. As Tommy is already on the run after deserting the army, he heads to Epsom where he hopes a contact can help him find a way to safely leave the country – with or without the lovelorn and panic-stricken Betty.
Money is won and lost, lives are transformed, and friendships are made throughout. And, of course, this being a movie made in the 1950s, there's a moral code to be followed, so it comes as no surprise when any villains present get what's coming to them.
Derby Day is lightweight but entertaining viewing – the perfect film for a wet Sunday afternoon. I thoroughly enjoyed it and the cast, which includes Anna Neagle, real-life couple Googie Withers and John McCallum, Suzanne Cloutier and Peter Graves. The only let down is Michael Wilding, who downplays his role so much, he's barely doing anything at all.
SPECIAL FEATURES:
• Image Gallery
Derby Day is released on Blu-ray by Network, £17.99