Auld Acquaintance by Sofia Slater – Review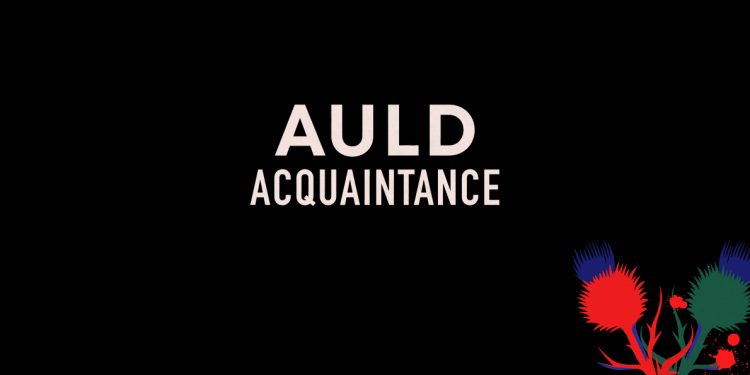 By Sandra Callard
Here is a crime novel with a theme that has been covered countless times. A collection of people are gathered for a New Year's party on a particularly wild night of weather, on this occasion on a Scottish Island. One by one the guests are found murdered until only two are left, so the question of whodunnit is a 50/50 guess. Except to this fairly seasoned crime reader, the identity of the perpetrator was easy to fathom early on, and I was left with the comparative boredom of waiting for the inevitable next murder, which in this case was tiresome indeed. Agatha Christie wrote a book on exactly this theme and it is flawless and as tight as a drum – proof that a murderous procession does not need to play out with such mundanity.
Of course, the weather is so bad in Auld Acquaintance that the police cannot come to assist, even though the murders are continuous. But the fact is that the island police in Scotland are always prepared for severe bad weather, because they get so much of it, and would never refuse to attend a murder situation, and especially when the murderer is on the loose in a country house. Here, they actually wait for the weather to improve! Understandable, I suppose, when only four people have been killed!
"Well-worn"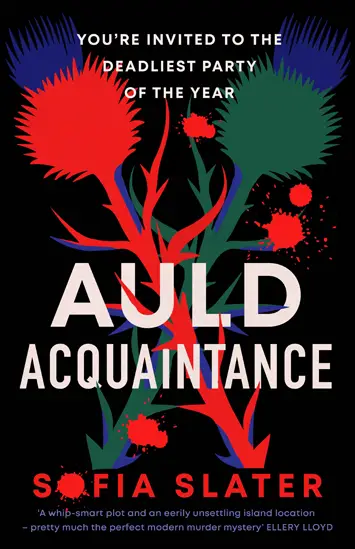 Now, I will say that the terrible weather is described by the author with a thorough and visual hand, so I appreciate her vision, but when someone goes outside in the violent rain and heavy thunder for "a bit of air" and stays there for some time, then I begin to doubt the author's connection with her characters. I mean, who in their right mind would do that? However, the author's description of her characters is really good, even if what they do is not, and they are visually easy to recognise. Winston is superb and Mrs Flyte, though straight out of a pantomime, is easily captured for the reader.
So, the story continues apace (as the reader attempts to put to one side these annoying anomalies) with more bodies being discovered with regularity – and by the time the police do turn up it is all but over. Course, we know who the culprit is by now, so we all stand around somewhat looking at each other for a few beats until the curtain drops.
I am sorry for this author, whose debut book this is, but the story was so well-worn from the beginning it is hard to put any original spin on it al all. Plus, the crucial tension of a crime thriller is all but lost very early on – and sadly it never returns.
'Auld Acquaintance' by Sofia Slater is published by Swift Press