An Interview with Ian McMillan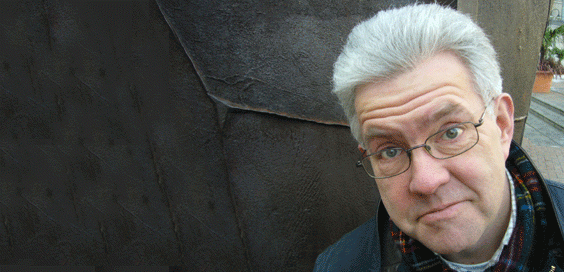 By Nigel Armitage
Whether you know him as 'The Bard of Barnsley', 'The John Peel of Poetry", or even 'The Shirley Bassey of Performance Poetry', there's no mistaking the voice and enthusiasm of Ian McMillan. A 'little grant' from Yorkshire Arts almost 30-years ago allowed him to go freelance. Since then he's published numerous poetry and prose collections; presented and appeared in a host of TV and radio programmes; contributed articles to national and local newspapers; written a play; and formed his own orchestra. Just for the record, he also hates litter and is a self-styled 'guerrilla litter picker'. He somehow found the time to speak to On: Yorkshire Magazine about his 'fantastic' life, his passion for the Yorkshire language and why poetry really does matter.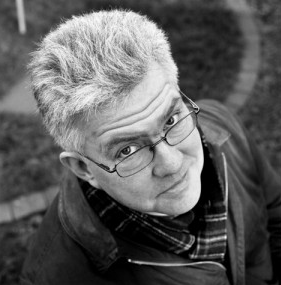 The phrase 'a man of many parts' could have been coined for Ian McMillan. Turn on the radio, open a newspaper, or visit your local arts centre, and he's the first poet you're likely to find. He goes to schools and prisons and, yes, sometimes to literary festivals. Best of all, he's the poet-in-residence at his local football club Barnsley FC ('I love it when people shout 'Hello poet' to me!'), so he clearly knows a thing or two about big poetic challenges. "To be honest, I can't believe my luck at being able to make a living doing the things I love.
"Poetry is for everyone"
"And it doesn't feel like work: shovelling is work; sitting in an office sweating and wishing you weren't there is work. I'm a lucky boy! And I guess the reason I do so many things is just part of the Freelance Disease and that means that you always say Yes when people ring you up because it leads to amazing things! And, if it doesn't, there'll be another opportunity along in a minute."
Over the years, Ian has been commissioned to write poems for a number of diverse organisations. These include Humberside Police Force (the 'Beat Poet') and the late Northern Spirit rail network (the 'Mobile Bard'). More recently a local NHS Foundation Trust asked him to contribute poems for the ground-breaking 'Born in Bradford' children's health study. But why is it that organisations like these want to be celebrated in the poetic form?
"Partly it gets them lots of publicity: as poet-in-residence at Barnsley FC I couldn't believe the media feeding frenzy; papers, TV, radio from all over the world wanted to talk to me, which has to be good for poetry. I reckon that the presence of a poet in these kinds of places can underline the idea that poetry is for everyone and the poet can also be a guardian of the language, stopping them from lapsing into management speak."
'Poetry is for everyone' might serve as Ian's clarion call. The idea runs through all aspects of his work, including how he goes about encouraging others to share his conviction about the potential of the arts to transform lives. His conception of poetry is also all-encompassing: "There are a lot of people who write poems, raps, rhymes, rhythmic anecdotes, songs: maybe we define poetry too narrowly."
"Shoot clichés in the ankle"
But what is it about his approach to poetry, and the arts particularly, that makes him deserving of a critic's accolade that, "If they made him Poet Laureate on Friday, a lot more people would be reading poetry by Monday"
"That's a difficult one, but I think it's because I genuinely do believe that everybody can have a go at writing – just as they can all have a go and painting and singing – and that a poem by Ron the Milkman is as important culturally as something by Wordsworth. The downside is trying to find time to read everything!"
Carol Ann Duffy became Poet Laureate in May. The appointment suddenly propelled her onto a wider public stage. Ian has his own ideas about how the publicity could ensure the role takes on a greater social significance.
"I think I'd try to get poets and poetry represented in high office. In the cabinet, in the ministries, in the civil service, on the boards of big companies. Not only to act as a court jester but also to try and shoot clichés in the ankle whenever they appeared."
His name did not feature on any bookies' shortlists this time, but would he be interested in another 10 years' time? "No thanks! I'm not a fan of the royal family, and I think you'd have to be at least in favour of the idea of monarchy."
"Yorkshire Pudding is a fantastic piece of alchemy"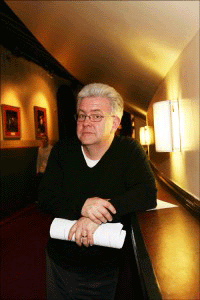 Ian McMillan and Yorkshire go together like bacon and eggs, or perhaps more appropriately, roast beef and, ah, Yorkshire pudding! His Praise Poem for Yorkshire Puddings is a celebration of our region's magnificent contribution to the nation's Sunday dinner plates. But what is it about Yorkshire, its places (and its puddings!) that inspires him?
"Well, the Yorkshire Pudding is a fantastic piece of alchemy. From eggs, milk and flour to cultural symbol with the help of a hot oven. As far as Yorkshire goes, I like the Yorkshire language. Its short vowels and choppy rhythms. I like the landscape with its constant reminders of history and politics. And I like our oppositional nature, our 'brussen-ness' to use a Yorkshire term."
Ian still lives in the village of Darfield, near Barnsley, where he was born. The characters and experiences of his youth and early adulthood have been a rich seam for the subjects and themes of his poems and stories. The Richard Matthewman Stories, co-written for radio in the early 90s with his brother-in-law Martyn Wiley, and recently published by Pomona Books, is a comical and often moving series of episodes in the early life of the eponymous hero.
"The local can become universal"
In one episode, Friday night in November 1963 meant 'Church Lad's Brigade.' "I'd creak down the stairs at ten to six after a cat lick with the Imperial Leather, kiss me mam, salute me dad and strut off down the yard like a South American General: blue tunic, red tie, chip bag hat under my epaulet and a stripe down me trousers."
But the boys are notified in assembly of the assassination of Kennedy. And the possibility that it could mean another war. "We clung to each other like wrestlers and stumbled around the room howling."
The lines above touch on an important theme in Ian's work. "I like the idea that the local can become universal. As it does in the poems of George Mackay Brown, who never left the Orkneys. Or Norman Nicholson who spent all his life in the Cumbrian town of Millom."
He has written a new instalment for the book, bringing Richard Matthewman's story up to date. Matthewman, now 'divorced, bald, plump and with a sad tattoo on his arse' – Barnley FC [sic] – reflects on the changes in the Dearne Valley in the twenty years since he left: "pits shut, communities fragmented, collectivism smashed, call-centres rampant."
He is a teacher and responsible for designing a new Beyond History A Level course. It is a course that resonates with the ideas of the author, in that it would include "creative responses to history: stories, poems, songs, blogs, art. All history is interpretive anyway, so why not make it official?"
"Fantastic life"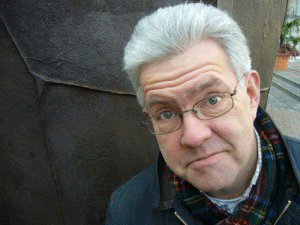 The 'little grant' Ian received from Yorkshire Arts all those years ago means that he's living proof of how modest financial aid can reap huge artistic dividends. Unsurprisingly, he has made his voice heard in the wake of the announcement of significant Arts Council cuts and the risk to what he called in a song of his 'little non-metropolitan centres of inspiration.'
Does he think he would get the same help today?
"I hope I might get the same help. Everyone in the arts is worried. But I hope that people will understand that the arts are vital to everyday life. That the budgets won't be cut too much in the savage pruning that's coming."
Language, and the 'Tyke Tongue' particularly, is Ian's central concern. "The way we speak is us, like letters through a stick of rock. When I speak, all the people who ever spoke like me are at my shoulder."
But how does the 'Bard of Barnsley' prefer to describe himself?
"A Beat Generation Les Dawson. I just feel like I've had a fantastic life. Anyway, I'm unemployable in any other walk of life. I can't drive, swim or ride a bike. What else could I do?"
'The Richard Matthewman Stories' by Ian McMillan & Martyn Wiley is now available from pomonauk.com