Yorkshire's Greatest Music Venues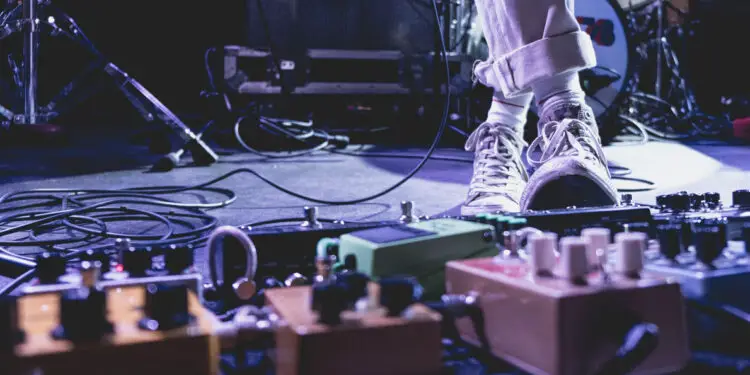 Everyone's got a favourite concert or a memorable gig that they've been to. It might be a song, a performance or a once-in-a-lifetime chance to see someone that makes it stick out in the mind. And while fashions and trends come and go, from bitcoin up to the latest mega console, music remains a constant pleasure for millions.
But when it comes to live music, a lot of the time, it's the venue that makes the biggest impression. The size, the view, the acoustics. But what are the greatest music venues in Yorkshire? Here's five to mull over…
Scarborough Open Air Theatre
This 8000 capacity venue has been making waves over the last few years. Their summer music programme caters for everyone, and there've been some huge names performing on the east coast stage. British legends like Tom Jones, Cliff Richard and James have wowed thousands, and international superstars like Lionel Richie, Britney Spears, Nile Rodgers and Kylie Minogue have too. Its sound and lighting take some beating, and on a warm summer evening it's the perfect spot to watch a bit of live music.
The Picturedrome, Holmfirth
There's intimate venues and there's The Picturedrome. Originally a cinema that opened in 1913, it hosts a number of upcoming stars and staple big names every week. And there's always a scramble to grab a ticket here on a release day- it's well-known for selling out quickly with its capacity of around 650 people. And that's the beauty of the place, it's always a personal show whether you're watching Cast, Shalamar, or a Slade tribute act. You can be stood at the back, but you're close up to your stage heroes and it's a fantastic space to watch a band.
The Piece Hall, Halifax
Well, what can you say about this place? One of the most stunning venues in the world, let alone Yorkshire's. It's not a gig venue, but each summer they attract a host of huge names to perform to around 4000 people in a setting that gig-goers never forget. In recent years we've seen Manic Street Preachers, Kaiser Chiefs, New Order and Embrace light up the Halifax cloth hall, the oldest of its kind in the world. The sound here is amazing, and can be heard for miles through the Calder Valley. And its outdoor feel gives gig-goers a different experience.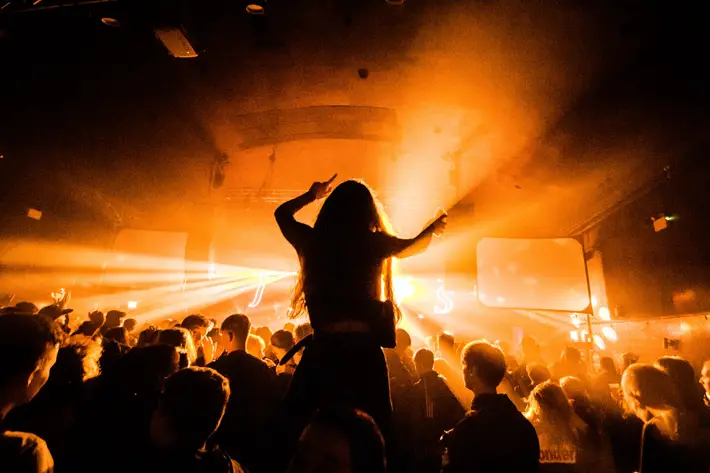 O2 Academy, Leeds
People were devastated when the Leeds Town & Country music venue as this originally was closed down and re-opened as the three-level Creation nightclub. It was Leeds' premier music venue and held a thousand memories for many gig-goer. Thankfully, the nightclub thing was fairly short-lived and it's now rightfully a live music venue again. It's a favourite for students, former students, and you'll find guitar bands aplenty playing to the 2,300 people that the o2 Academy holds. The Charlatans, Shed Seven and Inspiral Carpets and more have all graced this venue on many occasions.
Bonus Arena, Hull
This relative newcomer to the Yorkshire music venue scene opened its doors in August 2018. Purpose-built, it's a large-scale concert venue, with a compact design that lets you enjoy huge shows more intimately. Whether it's Rod Stewart, Rick Astley or Stereophonics, you can be promised a great view at the Bonus Arena, with brilliant sound and brilliant service throughout the entire place. It's certainly a main player in the north of England where live music is concerned, and a fantastic facility for the people of Hull.
Of course, there are so many great options for music across the entire region. Each venue brings a multitude of reasons why people consider it their favourite and live music needs a variety of hotspots.
What Yorkshire gig venue does it for you?