Top 5 Gambling Hotspots Around the World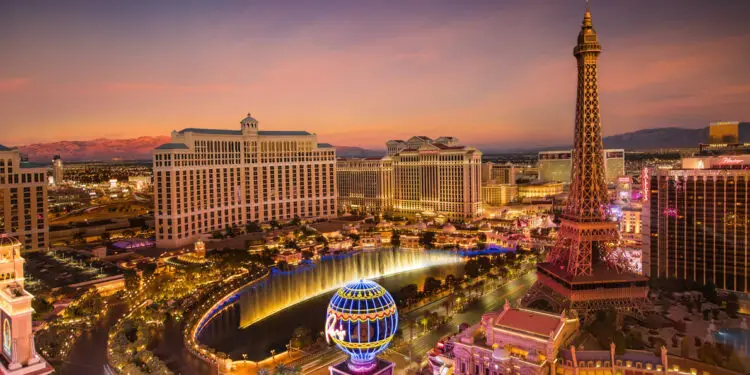 Whatever casino games you like to engage in, there are destinations that will give you an unparalleled experience. From the atmosphere to the dealers to the glamour, these places rank among the best for gambling. You may now be thinking of Las Vegas, but there are other premier casino places. Walk with us as we count down the five best gambling hotspots around the world.
The Five Best Gambling Destinations in the World
There's no better way to enjoy a vacation than with a game of luck and a chance of winning big. Without much talking, here is a list of destinations that rank as the crème de la crème of gambling.
5. Monte Carlo, Monaco
You can't talk about casino hotspots and fail to mention Monte Carlo. This district in Monaco is one of the most famous stops for sophisticated gamblers. Monte Carlo's reputation for gambling dates back to the 19th century, when some of the biggest casinos were established. It is known for the Casino de Monte Carlo, which featured in some James Bond movies. If you are looking to gamble as you soak in the view of the Mediterranean Sea, Monte Carlo has got you covered.
4. Marina Bay, Singapore
Marina Bay is not only a vacation and recreational spot in Singapore. It is also a popular stop for punters looking to spend some cash. This destination is home to the Marina Bay Sands Casino, which has the largest atrium casino in the world. Featuring more than 2,500 rooms and over 2,300 slots machines, Marina Bay Sands Casino offers punters swimming pools, nightclubs, and a panoramic view. Once you finish gambling, you can visit the Merlion statue, Singapore Flyer, or Gardens by the Bay.
3. London, England, UK
Gambling may not be the first thing that comes to mind when you think of London, but this city is a silent punter's paradise. London boasts multiple casinos, Hippodrome, Aspinall's, and Maxims Casino Club, to name a few. Some, like Crockfords, are exclusive and high quality. London casinos attract gamblers from all over the world. If you're looking for a thrilling gambling experience, London is your go-to city.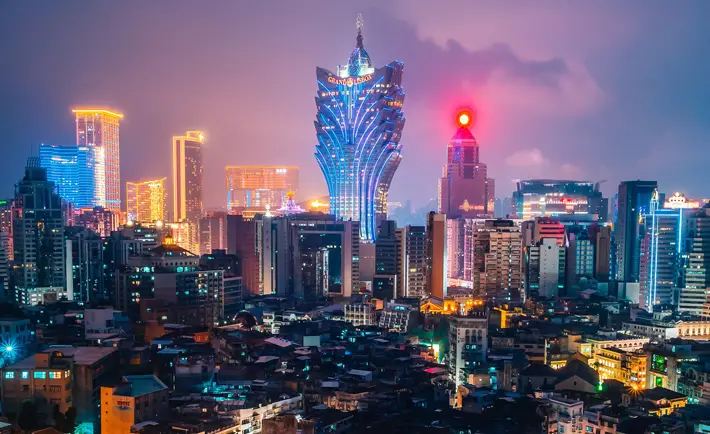 2. Macau, China
Gambling plays a big role in Macau's economy. Approximately half of this region's economy is attributed to casinos. Interesting, though, Macau is the only place in China where gambling is legal. Many tourists flock in this wealthy region to gamble in one of the 33 casinos it offers. Macau boasts the largest casino floor worldwide, with approximately 376,000 square feet of gambling space, 1,760 slot machines, and 640 tables. Other casinos in Macau worth mentioning include Grand Lisboa Casino, MGM Casino, and Macau Canidrome.
1. Las Vegas, Nevada, USA
Nothing beats the glitz and glamour of gambling in Las Vegas. The gambling atmosphere in this city is unparalleled. There is a reason why people call this destination the gambling capital of the world. Its title is, however, being challenged fiercely by Macau.
Also called Sin City, Las Vegas is home to more than 120 casinos. This city offers every type of casino game you desire to play. Notable casinos in Las Vegas include The Venetian, Wynn Las Vegas, Bellagio, and The Mirage Casino. Whether you are an amateur or a seasoned punter, Sin City has something for you. You'll get to stay in luxurious hotels, experience fine dining while soaking in the views that this magnificent city has to offer.
Closing Thoughts
You now know the top five gambling destinations in the world. Which one is your favorite? There are other hotspots, such as Atlantic City in New Jersey and San Jose in Costa Rica. If you enjoy gambling and are looking for an impeccable experience, plan a trip to any of these five places. They are the best gambling destinations in the world!