Maltby, Rotherham and the Development of the 'Model Village'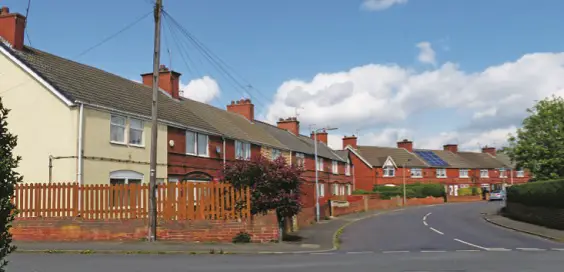 Until 1905 Maltby was a small, sleepy estate village just inside the magnesian limestone belt on the road between Rotherham and Tickhill.
Most of the inhabitants were tenants and/or estate workers on the Sandbeck estate of the Earl of Scarbrough, who resided at Sandbeck Hall. The Hall was surrounded by Sandbeck Park, which in 1905 still contained deer. Apart from a few incomers the only strangers that the inhabitants of Maltby would have seen before 1905 would have been tourists in a wagonette visiting the nearby ruins of Roche Abbey. But in 1905 everything was about to change.
In that year the Earl of Scarbrough signed a sixty-year agreement with the Sheepbridge (Chesterfield) Coal & Iron Co. to mine the coal beneath the Sandbeck estate. In his autobiographical Brother to the Ox (1940), the Maltby writer Fred Kitchen described the upheaval caused by the building of a new railway and the sinking of the colliery: the inconvenience for farmers, the blasting and rumbling, the disturbance of wildlife, the building of a new temporary town (Tin Town) for the railway builders, the arrival of navvies and drunken brawls on Saturday night. 'Not since the time of the Danes had our village suffered such an invasion,' he wrote.
"Concentric circles"
But some villagers took advantage of the situation. Instead of having a card for tourists at their front door stating that tea was provided, they replaced it with another one simply saying 'Lodgings'. In 1901 the population of Maltby was 700. By 1921 it was 7, 657.
The first permanent houses of the so-called model village, which had been designed by Maurice Deacon and built by a local building company headed by Herbert Mollekin, were completed in 1910. The first part of the new village was comprised of two concentric circles on land to the east of the old village and around 1 mile to the south-west of the colliery.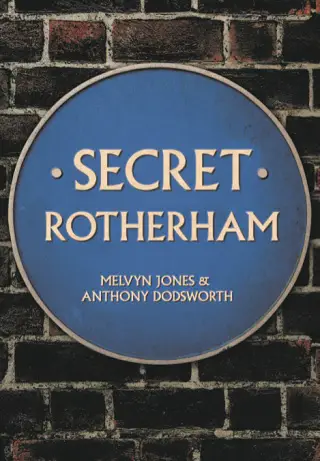 The inner circle contained semi-detached villas, with typical half-timbered front gables for senior officials, a new Anglican church (dedicated on Ascension Day, 16 May 1912) and a parsonage. At its centre was a bandstand. In the outer circle short rows of terraced houses (eight houses in a row) were built for mining families.
"Triangular area"
The first street in the outer circle was called Scarbrough Crescent in honour of the owner of the land, the Earl of Scarbrough. The model village was then extended outwards to fill a roughly triangular area bounded by Morrell Road in the west, Muglet Lane in the east and Victoria Road in the south.
By 1912 more than 500 houses had been built in the model village. On Muglet Lane a Miners' Institute was built, and across the lane was a sports ground and pavilion and allotments. A new school, Maltby Crags on Blyth Road on the western edge of the model village, opened in 1912.
'Secret Rotherham' by Melvyn Jones & Anthony Dodsworth is published by Amberley Publishing, £14.99