Yorkshire Wildlife Park – Review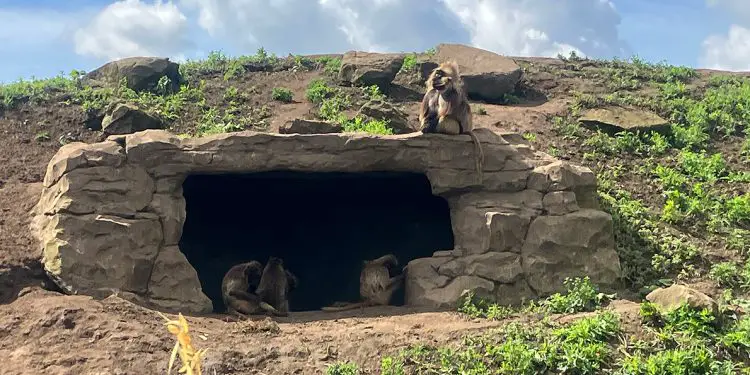 By Dominic Picksley
It's not every day you get to marvel at a group of gelada monkeys, watch a curious, but lovely, binturong forage in the undergrowth or spot a polar bear fast asleep in its den, along with its pals.
But these are some of the pleasures that await at Yorkshire Wildlife Park, near Doncaster, one of the fastest growing 'zoos' in the country and an attraction that has expanded at an incredible rate since opening in 2009.
We visited the place not long after it opened and the transformation since then has been incredible, with the park virtually doubling in size. What used to be an area of wilderness is now home to a grand new entrance, a hotel and shops, with a huge car park, several enclosures for animals, including sea lions (with a new pup) and recently introduced cheetahs, as well as a very impressive dinosaur park, with umpteen models of the huge, animated beasts that used to roam the Earth millions of years ago.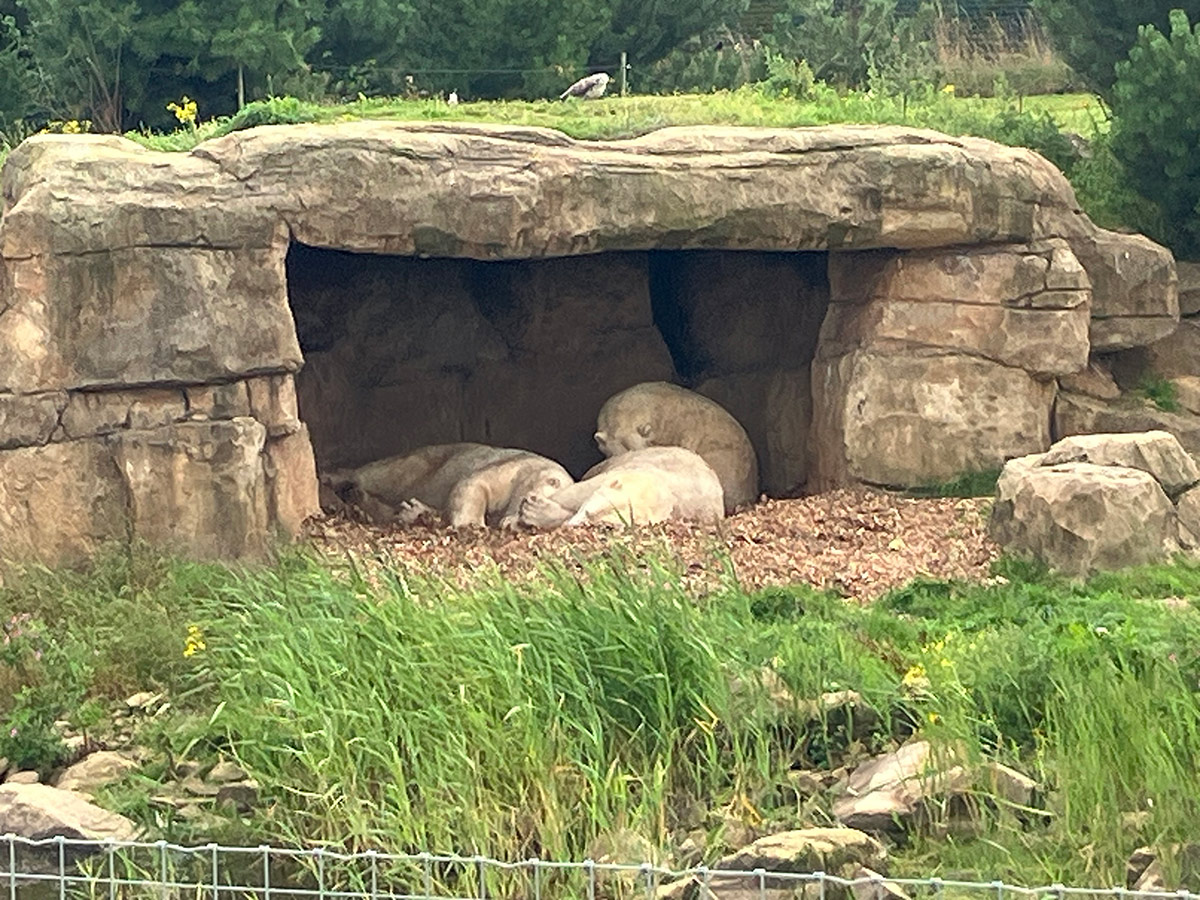 "Up close and personal"
What has always impressed me are the sizes of the enclosures, with the lions, polar bears, camels and leopard (yes, just the one), in particular having lots of space to roam around in, while you can get up close and personal to the lemurs and wallabies, walking through their habitats as they go about their daily business.
Once more the red panda proved elusive the day we went, as they always seem to whatever zoo you go to, while the giant anteaters must spend most of their lives asleep indoors as you barely ever see them outside.
And Yorkshire Wildlife Park is not all about the animals, as there are plenty of attractions to keep the children entertained with the excellent indoor Monkey Playhouse that overlooks the baboon enclosure (in a role reversal, the primates watch the humans fooling about), Jungle Lookout playground, Oasis Adventure Play and Kukulu Play Island.
The day we went, there was even an Alice In Wonderland show to keep the children further entertained, with the Mad Hatter stealing the show, as the wicked Queen of Hearts was unceremoniously booed throughout.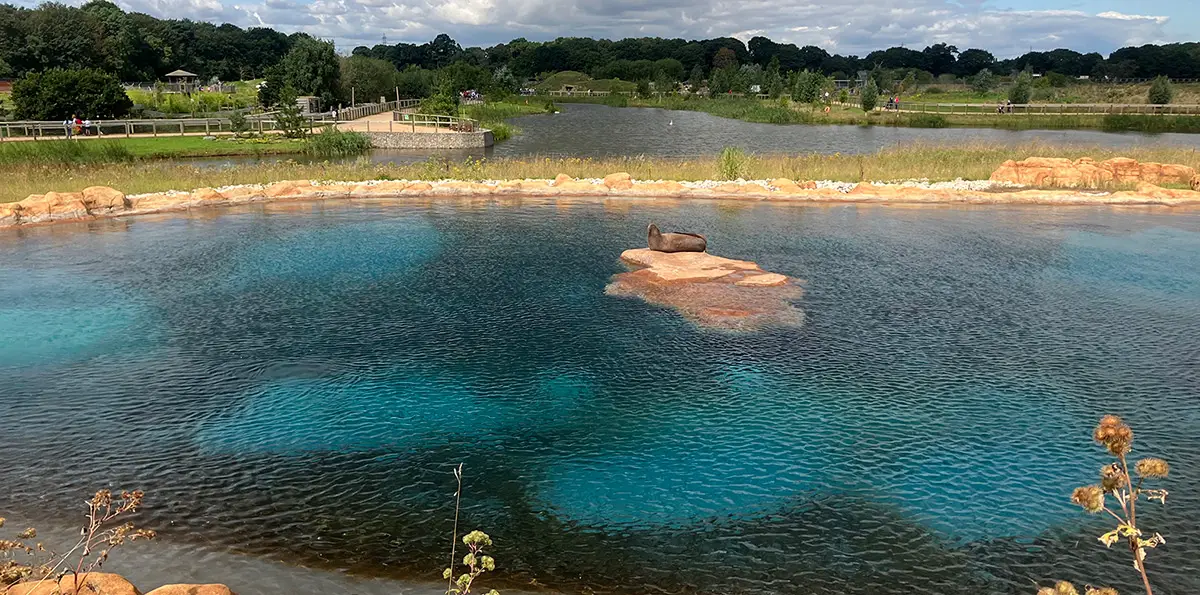 "Pounding the pathways"
After that theatrical performance, it was back to pounding the pathways of the park (you certainly rack up the steps here), seeing what other exotic animals we could spot (or not as the case may be).
It always amuses me to catch sight of polar bears without a block of ice or snow in sight, while their usual dazzling white fur is more a light brown colour as they play on their large grass paddocks and in their big pools of water… well, when they can be bothered.
The park has really gone to town with their enclosures – I remember going to one particular zoo years ago with my dad as a kid and seeing a polar bear pacing up and down in a tiny, white-washed walled enclosure, with no grass and thinking 'this is no place for one of these majestic creatures'.
The lions have a similarly grand space to keep guard over, the African painted dogs constantly look like they are about to break into a big squabble, while the marmosets win over the little kids with their cuteness.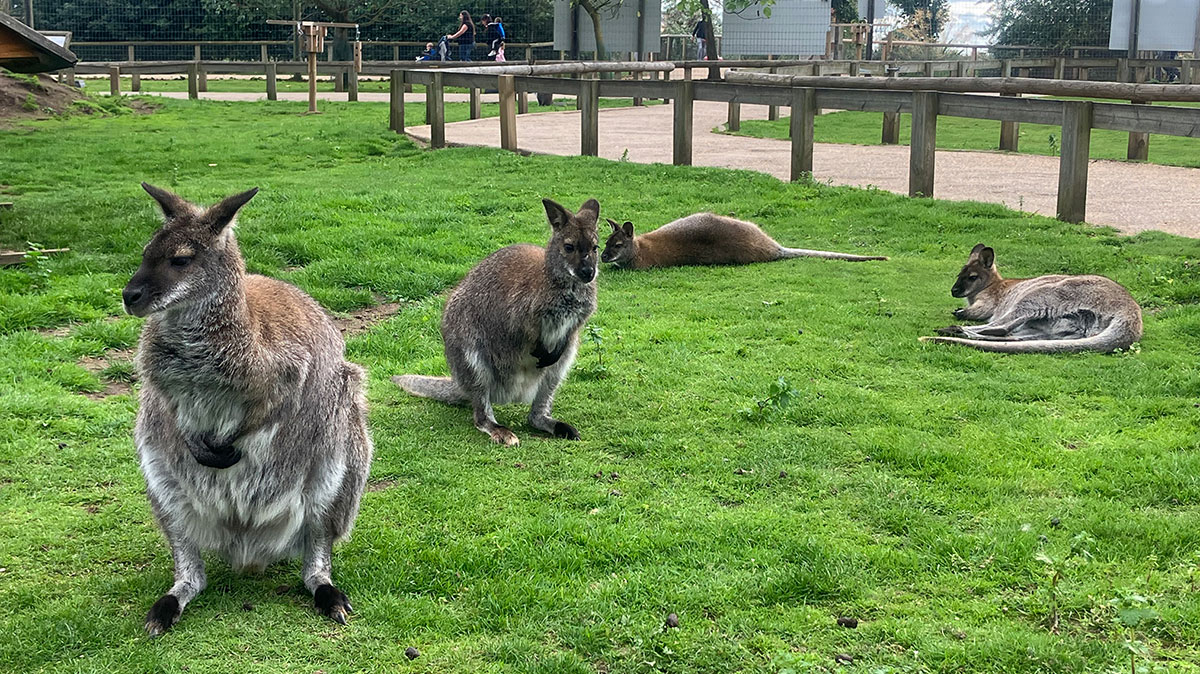 "One of the best zoos in the country"
The okapi get curious looks and the poor Visayan warty pigs look as happy as er… pigs in muck.
At the end of the day, you can then visit the Hive with its various shops, dine at Revolution or even stay over at the Hex Wildlife Hotel.
You'll then want to make a return visit and you're just about guaranteed to see something new the next time you go, be it new animals, new enclosures or just general improvements. They are so proactive and ambitious there, it's so great to see.
Yorkshire Wildlife Park is quickly becoming one of the best zoos in the country, so book your visit now.
Tickets to the park start from £23.99 for adults and £19.99 for children. Under-3s are free, while it's £15.99 for disabled adults and £11.99 for disabled children.