Citadines, Islington, London – Hotel Review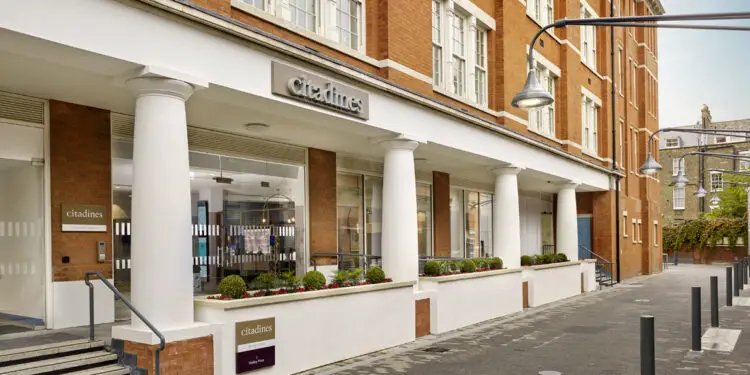 By @Roger Crow
Staying in London can cost an arm and a leg these days, so it's good to know you don't have to lose a limb or spend a fortune to get a decent apartment hotel room.
The last time I was in Islington was in 1988. U2's Rattle and Hum had just been released and I was walking around town like a zombie after a bout of illness during a college trip to a holiday camp further south. Half of our party had been wiped out by the bug, so returning to this moneyed area during a time of Covid seems like a similar thing only on a global scale.
Thankfully this time I was feeling a lot more chipper. Exiting the Tube at Highbury and Islington, I later realised Angel was a much better option. Just cross the road when you leave the (Angel) station; turn right; walk for 10-15 minutes depending on your speed and how many cases you're pulling, and make a sharp left when you see and archway leading to the Odeon and other attractions.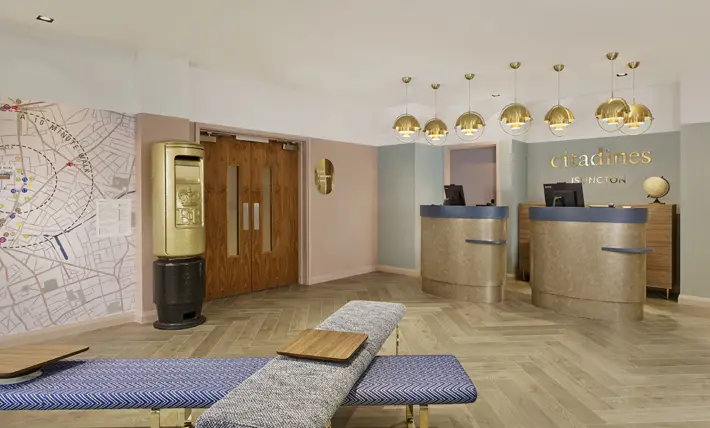 "Tastefully decorated"
My destination was a former Royal Mail postal sorting centre. Like any hotel, you might have a bit of a wait until check-in at Citadines, but it's worth it. It's light, airy and tastefully decorated, as is my room.
With a comfy bed, decent shower and bathroom, the added bonus is the kitchen area, which meant if I didn't want to eat out, there was a hob, microwave and sink to make me feel at home. And yes, there's an iron, safe and all the other handy items to ensure you have what you need for that important meeting or just a night out. A decent flat screen TV doesn't hurt either, along with USB ports, soft-close loo seat, and other must have items.
Top priority after check-in at any hotel is: how fast can you get a decent cuppa?
I gave room service a quick ring as I had a mere two sachets of decaf coffee, and a couple of sugars and that was it. Within minutes I had a handful of small milk cartons and tea bags so I was sorted.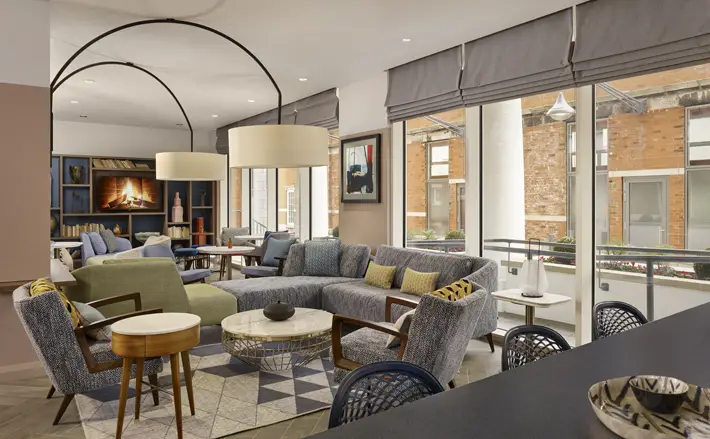 "Shower was a dream"
On the downside the air con didn't work, which was a major setback given the fact we were heading into July, and though the weather had been overcast, it was like an oven.
As there was no team of ace technicians arriving in the following hour, I decided old fashioned methods were called for. "The air con won't work if the window is open," claimed the legend on the window. Given the AC's current state, it was just as well.
Okay, the temperature wasn't perfect, and there was no plug-in fan. But I've had far worse nights in London hotels, so mustn't grumble.
Inbetween room-based shenanigans, I got suited and booted for a trip to the theatre. The shower was a dream to use, so no hopping around like Bill Murray in Groundhog Day until the temperature was right.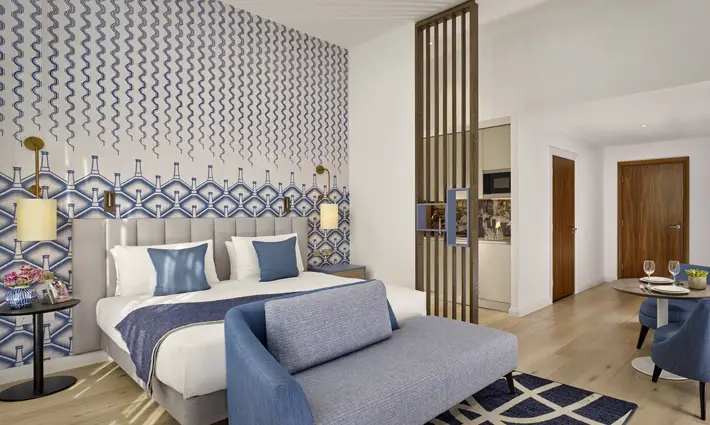 "Fabulous night"
Even with the aid of the Tube, a four-mile trek into town was no bad thing; I was desperate to burn off those excess calories. Lockdown has led to more excess baggage than I'd have liked, so a trip to London, racing from A to B is a great workout if nothing else.
After a fabulous night at the Criterion Theatre in Leicester Square (Amelie: The Musical is a must if you get the chance), I'm happier than the elated masses who celebrated England's Euros win against Germany during the first act.
The following morning I decided to grab breakfast downstairs at Citadines. Except the C word had put paid to that. One local eatery apparently offers a discount if you present your door card. Slight problem: it was closed.
Luckily Megan's, just around the corner from Citadines, is a stunning eatery offering healthy dishes in great surroundings. Well aware that my usual full English wasn't helping my expanding waistline, I opted for the vegan breakfast. With a couple of cappuccinos and an apple and orange juice, I was ready to face the day.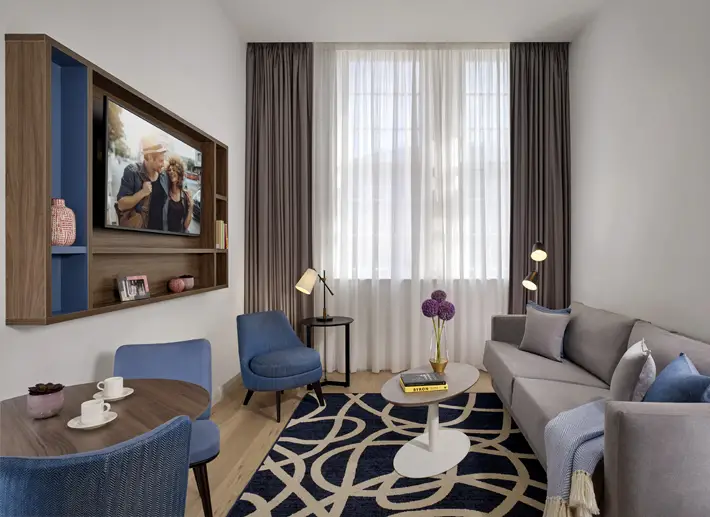 "Bursting with great attractions"
Check-out was more efficient than check-in. And getting back to King's Cross was easier than expected. Just an 11-minute walk to the Angel station; one stop to King's Cross on the Northern Line and you're there.
Islington is a fabulous place bursting with great attractions, from cinemas and eateries to Estate Agents' windows. Yes, for a mere million quid, you too can own a 25% share in a garden shed.
I'll think I'll stick to nipping in and out until those Lottery numbers pay off. At least I know where I can afford to stay, even if it is just for a few nights.
Located in London's Islington Square neighbourhood, guests can stay at Citadines Islington London from £119 per night in a Studio for two and £12 per pet. Citadines Islington London offers a spacious apartment with a fully equipped kitchen, separate bedroom, private bathroom, living area, and flat screen TV with Chromecast
020 3986 0900
discoverasr.com/en/citadines