Spend 3 Days in Valencia, the Most Amazing Place in Spain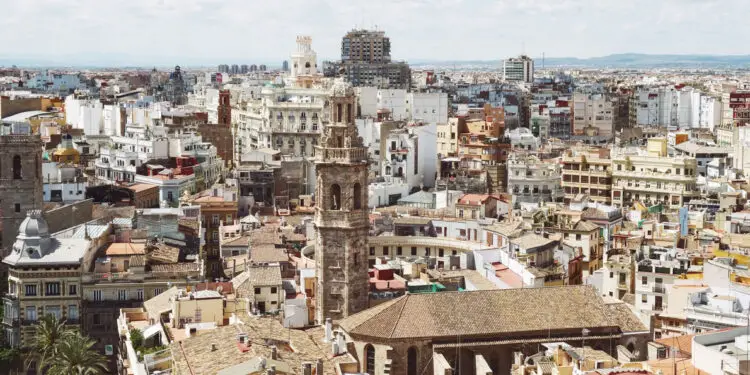 With vaccinations reaching a majority and borders opening back up, it's worth talking about the most loved holiday destination for Brits: Spain. More specifically, Valencia. The city is one of Spain's largest but strangely has merely become a place that holidaymakers fly into in order to get to other holiday destinations in Costa Blanca.
What many people don't realise is that Valencia itself is well worth exploring. Being a cultural and historical powerhouse, the city has many monuments, various museums, and a plethora of seaside restaurants and beaches. So, with the help of VisitValencia here are some great ideas of things to do in Valencia Spain.
Day 1: Historical Exploration
On the first day of exploring the city, it would be a great idea to explore its heritage. Partly so you can spend the remaining three days with the actual correct context of the city in mind, but also because there's so much to see that it may run over into day 2 (if you want it to).
You could easily spend the entire 3 days in valencia just exploring its history, but let's try and refine it to one day.
La Lonja is a must-see and was made a world heritage site in 1996 by UNESCO. Lonja is a 15th-century silk exchange and is located right in the middle of Central Market – the Central Market also being worth a visit, with over 1,000 stalls in a grand restored building. It opens at 10 am and is open for free on Sundays and public holidays. The vast architecture hosted banking operations as well as Spain's first bill of exchange.
Catedral de Valencia is also a great visit, being one of the most impressive Roman Catholic churches in Spain. Next up is the Ciudad de las Artes y las Ciencias, otherwise known as the City of Arts and Sciences. This is the stunning and eye-catching eye-like building you may have already spotted, as it's hard to miss. Being a recent construction of the 90s, the architectural complex was is considered to be one of the twelve treasures of Spain. All twelve are memorable, but some have things going on in the inside too, such as the Opera House.
Day 2: Nature
Day 2 is all about nature, hiking, and seeing the natural beauty of Spain. First and foremost, the Bioparc is a huge attraction that's certainly a priority to see. It's open every day of the year, with around 150 different African species from Congolese Gorillas to Nile Hippos. The park is so large that it's split into four areas and has over a thousand animals. The great thing about the Bioparc is that it's 3 kilometres from the center of Valencia – literally walking distance from all the Day 1 sites.
Nearby is also Cabecera Park, a beautiful piece of greenery that flows along the Turia River. This is a great place to take some photographs, have a rest from the bustle of the city, and even has a play area for children.
Of course, being on the coast it would be a crime to not visit any of the amazing beaches in Valencia. If you head south of the port, you will not only be met with endless kilometres of fine golden sand, but also L'Albufera Nature Park, which has a bunch of nature viewing spots surrounding a large freshwater lagoon.
Day 3: Relaxing, Eating, and Drinking
By day three, you may be looking for a quiet one – something that is a little less intense on the walking and is more focused on refuelling. It comes as no surprise that Valencia is inundated with incredible diners and lovely cafes. To start the day off, FOUR Specialty Coffee & Bistro is a great option for coffee lovers and offer a great breakfast. Otherwise, Eggcellent offers all-day brunch egg dishes and is one of the most loved bistros in town.
There are several Michelin star restaurants in Valencia, with arguably Ricard Camarena's being the one with the highest accolades. This is an expensive option, of course, and there are many other great restaurants for those looking to spend a more normal amount. Grillo Grill Bar and The Orange Club are two of the most loved places in town, and both are reasonably priced.
Now, if you're looking for an evening drink, you can simply wander around until you find a place (it really won't take long). However, Olhops and The Market Craft Beer are two great places to find amazing locally crafted beer, and subsequently have great atmospheres in them too. For something a little higher tempo, though, Mya Club is the most famous dance club in town with plenty of cocktails, futuristic features, and palm trees under a glass roof. Otherwise, La 3 Club is a popular club with a psychedelic feel to it.