Tips for Budget Travel: How to See the World Without Breaking the Bank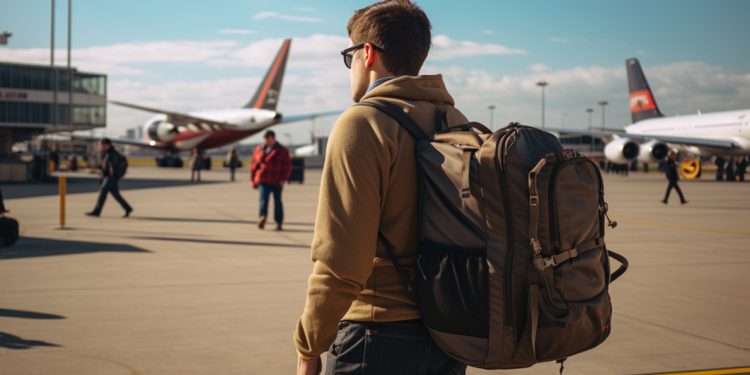 Traveling the world is a dream for many, but the costs involved can be a major deterrent. However, traveling on a budget doesn't mean you have to compromise on adventure and fun. In fact, thrifty travel can lead to some of the most exciting and memorable experiences of your life. With a little research and planning, you can embark on a journey that won't break the bank. Whether it's exploring new cultures, trying new foods, or pushing your boundaries with outdoor activities, there are plenty of budget-friendly options to choose from.
In this article, we've compiled a list of budget travel ideas and tips that will inspire you to pack your bags and hit the road.
How to Plan for a Budget-Friendly Trip
Planning a budget-friendly trip requires a bit of research and planning, but it doesn't have to be difficult. The first step is to determine your budget and what you can afford to spend on your trip. Once you have a budget in mind, you can start researching your destination and creating a rough itinerary.
When planning your itinerary, try to find a balance between must-see attractions and budget-friendly activities. Look for free or low-cost activities in your destination, such as visiting museums, parks, and local markets. You can also consider renting a bike or walking instead of taking taxis or public transport.
Another important aspect of planning a budget-friendly trip is to be flexible with your travel dates. By traveling during off-peak seasons, you can often find cheaper flights and accommodations. Additionally, being flexible with your travel dates can also help you take advantage of last-minute deals and promotions.
Tips for Finding Affordable Flights
Flights are often one of the biggest expenses when it comes to travel, but there are several ways to find affordable flights. The first step is to start your search early and be flexible with your travel dates.
You can also use flight comparison websites and apps to find the best deals on flights. These platforms allow you to compare prices across different airlines and find the cheapest options. Additionally, signing up for airline newsletters and following them on social media can help you stay informed about promotions and discounts.
Another tip for finding affordable flights is to consider alternative airports and airlines. Sometimes flying into a smaller airport or using a budget airline can save you a significant amount of money.
Accommodation Options for Budget Travel
Accommodation is another significant expense of travel, but there are ways to find budget-friendly options. Hostels are popular among budget travelers because they provide dormitory-style rooms at a fraction of the cost of hotel rooms.
Airbnb and HomeAway provide another viable option, enabling users to rent rooms from local hosts at significantly reduced costs than hotel rooms.
Camping and glamping can be excellent budget travel experiences that allow travelers to connect with nature. Camping sites and glamping sites can be found almost everywhere and usually offer stunning views or unique experiences.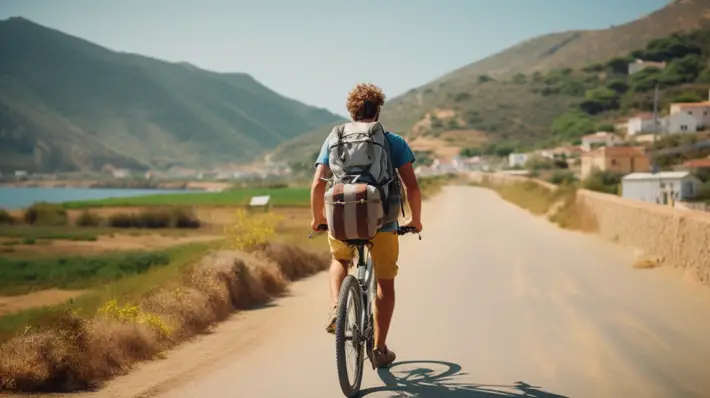 Budget-Friendly Transportation Options
Transportation expenses can quickly add up when travelling, but budget-friendly options exist that can help save you money while getting some exercise and exploring your destination. Walking and cycling are excellent ways to save money while being physically beneficial as well.
Public transportation can often be the more budget-friendly choice in many destinations. Consider investing in day passes or multi-day tickets to save on transport costs; ride sharing services like Uber and Lyft might even prove more cost-effective than traditional taxi services.
Renting a car can also be a cost-effective travel option, particularly for group travel. Look for rental car companies offering discounts for longer rentals and promotions for off-peak travel times.
Free or Low-Cost Activities at Your Destination
One of the best things about budget travel is that it forces you to get creative with your activities. Fortunately, there are plenty of free or low-cost activities to enjoy in almost any destination.
Visiting museums, parks, and historic sites are often free or have a low admission fee. You can also explore local markets and sample street food for a taste of the local cuisine.
Additionally, hiking, swimming, and other outdoor activities are often free or have a low cost.
Ways to Save Money on Food While Traveling
Food is another major expense when traveling, but there are several ways to save money without sacrificing taste or quality. One of the easiest ways to save money on food is to eat like a local. Look for local restaurants and street food vendors where the locals eat.
You can also save money by cooking your own meals. This is where staying in an Airbnb or vacation rental can come in handy, as you'll have access to a kitchen. Additionally, shopping at local markets and grocery stores can be a more affordable way to stock up on snacks and meals.
Lastly, look for restaurants that offer lunch specials or early bird discounts. These can be a great way to sample local cuisine without breaking the bank.
Budget-Friendly Souvenirs and Shopping Tips
Souvenirs and shopping can quickly eat into your travel budget, but there are several ways to save money. Firstly, consider buying souvenirs from local markets and street vendors. These often offer unique and authentic souvenirs at a lower cost than touristy shops.
Another tip is to avoid buying souvenirs at the airport or in touristy areas. These shops often charge a premium for their products. Instead, look for souvenirs in local neighborhoods and shopping districts.
Lastly, consider buying practical souvenirs such as local spices, coffee, or tea. These can be more affordable and useful souvenirs that you can enjoy long after your trip is over.
Conclusion
Traveling on a budget can be an exciting and rewarding experience. You can explore the world without breaking the bank by being thrifty with your travel expenses. From finding affordable flights to budget-friendly accommodation and transportation options, there are plenty of ways to save money while creating unforgettable memories. So, pack your bags and get ready to embark on a budget-friendly adventure!