Countryside Vacation Spots in Europe to Visit at Least Once in a Lifetime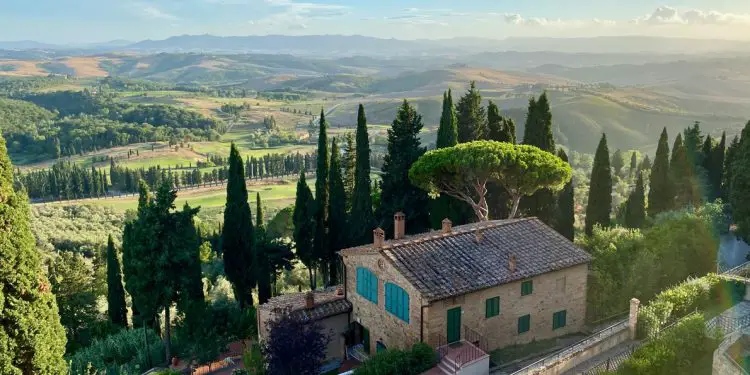 Are you a nature lover looking to escape from the city? Or are you simply craving something else for your next vacation? Whatever the case, you'd be thrilled to go places of the likes mentioned above.
From the vineyard-dotted hills of Franconia to the vast lavender fields of Provence, there's a variety of European countryside spots to spend an unforgettable time and rediscover yourself. Europe is such a diverse continent that you're likely to find the one thing you've long yearned for here. The European continent's natural side comprises peaceful waterways, mountain ranges, authentic countrysides, and storybook villages. These charming spots are worth visiting at least once in a lifetime, as they provide a very profound insight into a particular culture.
Here're some of Europe's hidden gems, so keep a close eye on the following lines – they may reveal your next holiday destination!
Tuscany, Italy
Tuscany is undoubtedly one of Europe's quintessential countryside destinations, and for a good reason. The picturesque mixture of villages and vineyards is a pleasure to the eye and a blessing from God, having the power to evoke so much emotion and romanticism. Not only is it home to UNESCO World Heritage Sites, but it's also the birthplace of the Italian Renaissance, deeply admired at Florence's renowned Uffizi Galleries and Pitti Palace. World Heritage Sites are numerous, so if you go to Tuscany this year, be sure you don't miss the historic centres of Siena and San Gimignano, as well as the famous Pisa's Cathedral square. You'll be fascinated by the mediaeval streets, gothic architecture, and the richness of local food. If you're here for the luxury, Montaione, an 800-year-old village transformed into a splendid resort, is your thing. Here, you can explore the villa rentals – once cosy-chic farmhouses – and indulge in Italian delicacies and calming spa sessions.
Dinant, Belgium
Belgium is famous for its impressive Art Nouveau architecture and places such as The Canals and Basilica of the Holy Blood in Bruges, Grand Palace in Brussels, Ghent's Gravensteen, and Meuse Valley. However, it also has some charming, picturesque countryside spots that should be included in your travel checklist. One of the most beautifully located and full of history is Dinant, a hidden gem in Belgium's French-speaking part. Although little, this town has pretty much to offer. The top-rated attractions of Dinant include The Citadel, Cable Car, The House of Adolphe Sax – the discoverer of the saxophone -, Bridge of Saxophone, and The Cathedral of Dinant.
Travelling Dinant is likely to feel like being part of a Disney movie due to the 16th-century castle and Gothic cathedral that make for the village's greatest lures. The Meuse River also contributes to this sensation, and the view of the city cosily nestled in a steep rock facing the sparkling river is just something else.
Dinant isn't too far from Belgium's capital, so if you're here, you definitely shouldn't miss the majestic Brussels. Or, if you arrive in Brussels first, going to Dinant only takes about two hours. Not sure how to make it to Brussels? Suppose you leave from Amsterdam, you can take a Brussels train, which is also one of the most comfortable and convenient ways to travel to your destination.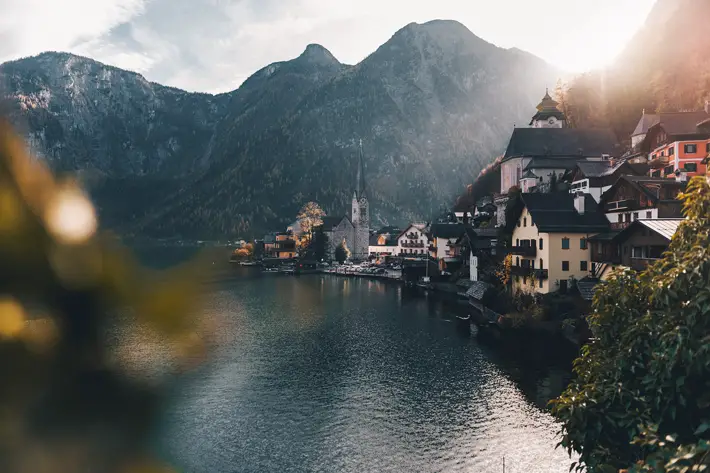 Hallstatt, Austria
Hallstatt has repeatedly been dubbed one of Europe's most beautiful little towns. Considering its mesmerising setting with the towering Dachstein mountains and glossy Hallstatt Lake, we can only approve of this. Hallstatt is also home to a range of World Heritage Sites, including plenty of candlelit, warm restaurants, a buzzing market square, and 12th-century imposing churches. And if you're here for the winter holiday, be sure you visit some of Austria's greatest cities, such as Salzburg and Vienna. The former is a two hour drive and the latter approximately four. If you've added only Vienna to your list, not a problem – we can't judge you. Whatever your choice, ensure you travel safely and comfortably by relying on a reputable rail operator like NS International.
Franconia, Germany
Franconia is one of the richest regions of Germany, comprising historically significant places like the UNESCO World Heritage town of Bamberg, the mediaeval red-roofed city of Nuremberg, and a plethora of fairytale-like villages constructed around the region's idyllic wine culture. Are you a fan of the Silvaner wine, with its refreshing, subtle, and light fruity-floral flavour? Or, you may crave a glass of Riesling wine, a bit more acidic than the other but displaying a unique perfumed, flowery aroma. You can get a taste of both in the storybook towns of Volkach and Eschendorf.
Provence, France
Provence has long lured people, including big names such as Brigitte Bardot and Paul Cézanne. There's something magic about this place, and it's not only the stunning lavender fields that range from the Mediterranean beaches to the French piles. The tiny and rural villages in this region are straight from a fairy tale; it's hard to believe that people actually live in them. Luberon, for example, will delight you with long walks in the country, delicious local food, and markets where you can buy hand-crafted souvenirs. You may also explore the sun-dappled streets of Aix-en-Provence or the walled city of Avignon. The former's Les Deux Garçons was once a pursuit for Churchill and Picasso.
Mdina, Malta
Mdina, a small city displaying shady and silent streets, is one of Europe's finest examples of Baroque and Mediaeval architecture. It plays a key role in Malta's history and holds a good part of its cultural heritage. The walled town of Mdina is home to plenty of palaces, catacombs, and churches. And, in case things weren't already spicy, here you can also explore the filming location for Game of Thrones's entrance to King's Landing. It's just unbelievable how such a small city like Mdina – just under 300 – has so many things to delight visitors with. So, yes, if you're looking for that "something else", look no more – Mdina is the answer.
So, where to?