Discover the Fun and Culture near Luton Airport
When it comes to travelling from or to London, most people's minds first think of Heathrow Airport as it is very close to the metropolis and it's one of the busiest airports in the whole country. However, the capital of the United Kingdom offers more options, especially if you are looking for a less gigantic and chaotic airport. Our suggestion is to check out Luton Airport. It is in a town near London, and there are many fun and cultural things to do in and around the airport.
1. Explore Luton
If you have got some free time and a lot of energy, Luton Airport is in the perfect location as it is super fast to get from there to beautiful Luton. We recommend that you park your car at the airport and take advantage of the efficient transport system so that you can wander around the picturesque town freely. You can secure safe Luton airport parking on bookfhr.com at excellent prices. In about 15 minutes, you will be in Luton and will get to know a relaxed English town that is totally different from London.
2. Visit Wardown Park
If you don't have much time to see all the major attractions in Luton, Wardown Park is the one place that you must visit during your short stay there. What makes Wardown Park so special? It's the fact that it has got something for everyone. As its name suggests, it is a huge green space that will make you feel close to nature; there are lakes, a water garden, a rose garden and a rockery. Friends and families have a lot of fun as they can go boating or play crazy golf. Lastly, culture enthusiasts enjoy their time there as they can visit the Wardown House Museum and Gallery and learn about the town's past.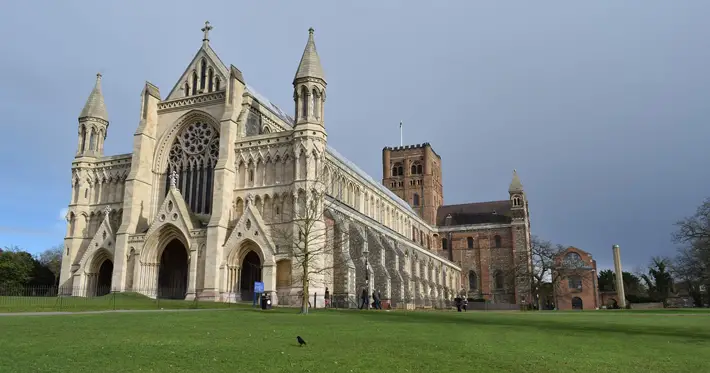 3. Go to St Albans
St Albans is one more little town that is definitely worth visiting if you have found yourself at Luton Airport. It will take 30 minutes max to reach this historic city. There you must spend some time at the Verulamium Museum, where you will learn about the city's Roman history, and enjoy idyllic strolls at the numerous parks, such as Clarence Park and Rothamsted Park.
4. Have fun at Whipsnade Zoo
One last fun activity near Luton Airport is a visit to Whipsnade Zoo. This is the largest zoo in the United Kingdom, so you can be sure that you will be amazed by the gorgeous wild animals and the vast landscape. It is a conservation centre which means that a lot of work is done in order to help to nurture animals and restore them back to their natural habitat. Whipsnade Zoo is divided into sections called Asia, Africa, Europe and Base Camp so that it is easier to guess what animals you will find in each area.