The Best Bingo Halls to Visit when in Yorkshire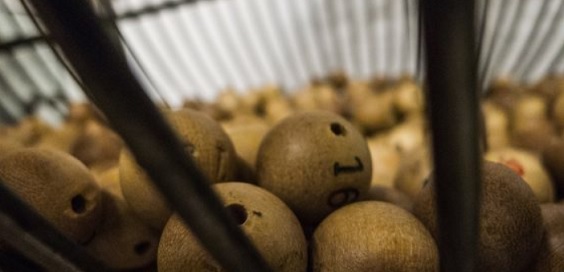 Over the last 10 years, the iGaming market in the UK has grown at an incredible and exponential rate. In fact, online casinos, poker and bingo platforms generated revenues of just £817 million back 2009, with this figure having since peaked at a truly incredible £4.5 billion.
Online bingo is a deceptively large driver of this, with an estimated 3.5 million players currently registered with virtual clubs nationwide. More than 600 bricks-and-mortar bingo halls are also still in existence throughout the UK, so there's little doubt that this game remains incredibly alluring to players of all shapes and sizes.
The city of Leeds is certainly home to a number of popular and high-profile bingo halls, which are frequented by players are a daily basis. Here are three of the best:
1. Mecca Leeds Mayfair, New York Street
It makes sense that we should start with one of the numerous Mecca bingo halls in the UK, with this chain established as the single most popular nationwide.
The Mecca Bingo chain is certainly one that offers the biggest prizes to bricks-and-mortar players, with the brand's record pay-out currently fixed at a staggering £1 million.
There are several Mecca Bingo outlets established in Leeds (we'll have a little more on this later), with the Mayfair site perhaps the most popular. Based on the bustling New York Street in West Yorkshire, it's also considered by many to be one of the best and most exciting clubs in the whole of the UK.
The venue is also easily accessible in Leeds city centre, whilst it's currently capable of seating a staggering 800 people at any given time. This helps to create a fun and immersive atmosphere for players, who can benefit from regular and lucrative promotions on a daily basis.
This club is open from 10am every Monday to Saturday, and from 12pm on Sundays. Most of the games on offer are also extremely competitively-priced, with some accessible for free and those at the higher end of the scale costing up to £10.
Those familiar with the www.BestBingoSites.uk will also know that Mecca is considered to be the best bingo site online, which means that you can enjoy a similar gaming experience across multiple channels.
2. Mecca Crossgates, East Leeds City Centre
Next up is the Mecca Crossgates club, which is located around 4.5 miles to the East of Leeds city centre and currently boasts exceptional public transport links to nearby regions.
The club also has 100 nearby parking spaces and local accommodation options, so a trip here can create the perfect, high-octane ending to a day out in Leeds.
Interestingly, the Mecca Crossgates club is even larger than the neighbouring hall in Mayfair, with an 1100-seating capacity and exceptional facilities available to players.
Another key selling point for this club is its combination of electronic and corporeal gameplay, with Mecca Max gaming available at over 60 terminals through the club. here are also slots and amusements for players to enjoy during their visit, whilst many of these games are subject to generous daily promotions.
You can follow Mecca's social media output across Twitter and Facebook to keep track of the very latest promotions, which is ideal if you're planning a visit and want to capitalise on one of the brand's many lucrative offers.
3. Buzz Bingo, West Yorkshire
We close with Buzz Bingo, which is a huge and purpose-built hall that's located just off the busy A6110 to the West of the city centre.
Formerly known as Gala Leeds, it was successfully rebranded in the summer of 2018 and is ideally situated to visitors flowing in and out of the city.
Buzz Bingo is certainly an open and accessible club, with gameplay accessible to players between the hours of 11:15am and 10:30pm on Monday, Tuesday, Wednesday and Thursday. It's also available between 1:15am and 11pm on Fridays and Saturdays, so there's plenty to keep you entertained during the weekend hours.
This club also offers a competitive price list, with games available from as little as £1 to a maximum of £8. Not only this, but Thursday is known as "Budget Day", during which players can enjoy a free bingo session in the afternoon or the evening gaming session.
Before you arrive at the club's doors, you can register for free online at the brand's official website and collect your card when you arrive on-site.
This makes for a more convenient experience, and one that offers you access to tailored and lucrative packages that really pack a punch!