What Problems Does BT Mobile Signal Booster Solve?
In the modern world, we can still face weak mobile signals and this certainly brings us certain inconveniences. BT mobile signal booster or in other words a repeater, solves the problem of a weak signal in any area. It can, in conjunction with other components, such as transceiver antennas and external and internal antennas, as well as a high-frequency cable, combine all devices into a single signal amplification.
Depending on the complexity of the task, such a system may additionally include other high-frequency components, such as:
● splitters,
● signal splitters,
● amplifiers,
● antenna amplifiers.
As a rule, the need for additional equipment arises when designing complex signal amplification systems in large commercial and industrial facilities. In most cases, to solve everyday tasks of amplifying a cellular signal, a ready-made kit consisting of a repeater, two antennas and a cable is sufficient.
The trick is to choose the right set that fits the parameters. We will consider these parameters in this article, but we will start with the principle of operation. The principle of operation of BT mobile signal booster is to transmit a radio signal from a zone of reliable reception to places where the signal is completely absent or very weak.
What are the types of amplifying antennas?
Omnidirectional (i.e. non-directional). This is, in fact, the simplest vertical pin, which receives the signal evenly from each side, but is not capable of amplifying it. Virtually all indoor type antennas are non-directional, and only in this case will they radiate the signal in all directions, rather than receiving it.
Directional – they are used to improve the signal and go to its source, sometimes even with an accuracy of a degree. In other words, the signal is improved by both the repeater and the antenna.
As for directional antennas, they are most often used here:
Panels are most often used to strengthen 3G and 4G. They are easy to install, compact, and less demanding on orientation.
Directional (wave channels) are a classic type of antenna with a huge gain. They are demanding in terms of positioning accuracy, have large sizes, and because of this are sensitive to icing in the winter time and wind gusts.
Antennas, cable and even the respirator itself are selected with appropriate connectors. It will not be superfluous to find out from the seller or manufacturers how difficult the installation and connection will be.
In general, it is recommended to invite specialists, such as UCtel, for the installation of components and adjustments, which will make it possible to avoid not only errors, but also damage to individual elements.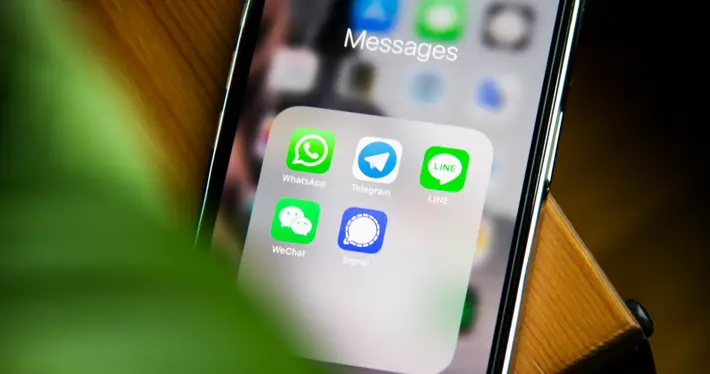 How to improve the cellular signal in the countryside
As a rule, in rural areas, the towers of cellular operators are located far from each other. They are placed primarily near more or less large settlements. If your house is located at a considerable distance from the towers of base stations, in this case, it is better to choose a set with a repeater that operates at low frequencies, for example 900 MHz.
These frequencies spread over long distances, and therefore there is a possibility of stable signal reception and transmission from the base station to the receiving antenna and back. The frequency of 900 MHz is still the most common in the field of cellular communication. It is used by almost all cellular operators.
In the frequency range of 900 MHz, two communications of the GSM standard work – 900 (2G) and 4G LTE 900. It means that using a cellular amplifier with an operating frequency of 900 MHz, you can improve not only voice communication, but also mobile internet in 4G standard.
If your house is not too far from a populated place, it is possible to "catch" a higher frequency, for example, 1800 MHz or 2100 MHz. Then full-fledged high-speed Internet and voice communication in the 3G standard (UMTS-2100), as well as high-speed Internet in the LTE-1800 (4G) standard and voice communication in the GSM-1800 (2G) standard with a wider bandwidth become available .
Modern voice communication on smartphones works in 3G and 4G standards. They automatically select a higher frequency even when its signal is very weak. Hence, the problem of disappearance of the interlocutor and interruption of communication is known to many. The device "clings" to a weak high-frequency signal, and when it is completely lost, it switches to a lower, but stable one.
Old-style push-button phones work in the 2G standard in the GSM-900 and GSM-1800 frequency bands and also prefer the higher frequency when available.
Boosting of the cellular signal in the apartment
It's not a problem anymore if you need to strengthen the signal in the apartment! Moreover, even in a big city, where there are hundreds of base stations, you can remain without a connection. Such a problem is relevant for residents of dense urban buildings, owners of apartments on the upper floors, in new buildings, in houses with thick walls, in yards, etc.
A communication enhancement kit for an apartment will help here. The feature of the urban set is a compact street antenna and higher operating frequencies, although many summer sets can also be successfully used in the city. But since GSM, 3G and 4G communication standards are present in the big city at higher frequencies, it is wise to choose an amplifier that supports these standards. These are GSM-1800, UMTS-2100 (3G), LTE-1800 (4G) and LTE-2600 (4G).
Above we described two of the most common cases when you need to amplify the signal. But there is no such repeater, which is ideal for the cottage, but absolutely useless in the city. Most kits are universal. With their help, you can strengthen the signal in a country house, in the country, in an office, garage or apartment. There are simply sets with parameters more suitable for rural areas, where the distance to the towers of base stations is greater, and there are those that are more relevant to use within the city limits. In order to choose a set that best meets your conditions, you need to determine in which standard and at what frequency the cellular signal is transmitted in the area of your house.