Thinking of a Virtual House Party? Here Are 6 Fun Ideas You Have to Try
The reality of a new world has slowly sunk in, even with the easing of travel restrictions. In a rapidly changed post COVID-19 world, many people will continue to leverage technology for social gatherings. Socially-distanced entertainment that would have seemed inconceivable before 2020 is here to stay.
Luckily, advances in internet technology still make it possible to have fun at work or at home. Video call technology has made life easier amidst a crisis that brought the world to a halt.
If you want to host a virtual party for family or friends. There are multiple ideas to make the event rock. Now that most of your friends might not make it for a physical party, borrow inspiration from elsewhere to make your party go off in style.
Whether you're on zoom, FaceTime, Skype or any other video platform, you can revive your fun gatherings without physically meeting. Read on to find out some creative party ideas.
Charades
You can never go wrong with charades for a party and this is a great idea for your virtual party too. There are multiple charade tools online which allow you to generate ideas and learn how to play virtually. You can divide your friends or family into a team and the teams will pick out a member to act out the word. Video apps such as zoom have a spotlight feature which allows everyone to focus on one speaker.
Free Online Slots
Many people would like to have a go at a casino, but there are restrictions in most places. However, you can bring some casino fun into your virtual party with free online slots from some top gaming companies.
Once you identify the platform to play on, agree on the games and play to see who wins most points. Online slots are fun, and it's one of the most thrilling pastimes. You can choose to play for fun or even register and start playing for real money.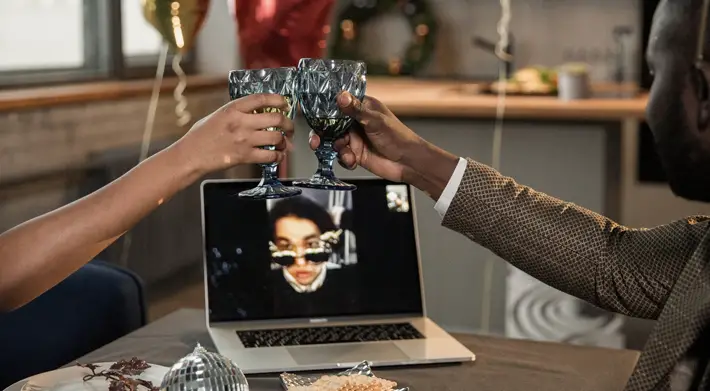 Bingo
If you miss your bingo nights, why not reactivate the fun when you host your friends to a virtual meeting? There are bingo websites for free where you can play register and play for fun. The best platforms allow you to create a club and invite other players.
Identity Thief
The last year has been tough on most people and this is a factor to consider when you organise a virtual party. You should look for fun activities to make everyone laugh and this is a good reason to choose the identity thief game.
To play, assign one group of friends another person to act like for a specific duration. The other group are the guessers and will point out who the identity thieves are imitating. The idea is to make people laugh even with the distance. The guessers will only win if they can guess all the persons being imitated.
Cards
Another traditional party activity is cards, and if your friends love cards, this is an opportunity to make everyone relax. There are multiple cards to play but one of the most popular is Cards Against Humanity. Create a gaming room on your device and then send the link to your friends.
20 Questions
Technology is great, but it can never replace some traditional fun activities. 20 questions is a classic party activity that continues to bring people together for fun. Once everyone logs into your video call platform, you can explain the idea for some virtual fun and start the 20 questions. There are always funny surprises and you get to learn more about each other.
While it might not be possible to meet physically for fun with family or friends, there are many fun activities you can enjoy virtually. With advanced video technology, it's now possible for everyone to connect easily and have fun while still observing the strict social distancing rules.