How To Implement Successful SEO Strategies
Your website can become more visible, and rankings in search engines can increase exponentially by implementing successful SEO strategies. The steps are complicated and require stive attention to implement a strategy that will increase traffic to your page.
This can be a daunting task, but luckily, plenty of resources are available to help you get started, as well as professionals like this digital marketing agency London. This blog post has outlined some of the most effective SEO tactics and provides tips for how you can put them into practice.
So, start optimizing your site today and see the results for yourself!
1. Research your keywords and use them in your content.
Research is an important aspect to perform before implementing an SEO strategy. The right keyword will optimize your site and give you an understanding of what to expect from your customers.
You can seek help from Google's Keyword Planner. The software features allow users to find related keywords to topics and monthly search statistics. Similarly, Ahrefs is another tool to get precise data that shows your ranking in search engines.
This software helps you limit your related keyword research based on your customer's needs and the topic. If you intend to educate your customers on a topic, your research should be on question-related keywords. This approach creates information and patterns on a blog.
2. Optimize your website for speed and mobile friendliness.
Mobile friendliness is an important factor in driving traffic to your site. A mobile SEO site will improve your strategy but only when the site is mobile-friendly. Website speed optimization means having a website with content that is accessible and available in a short time.
These contents should be accessible to mobile users on the same level and features as a desktop browser. Website speed is important because of Google's way of ranking. The software uses mobile-first indexing to rank sites and index pages on search. Google ignores desktop site algorithms on mobile devices for SERPs.
Mobile-friendly sites with reasonable speed will get more traffic from desktop and mobile users. The record has that more than 61% of searches on Google are done from a mobile device.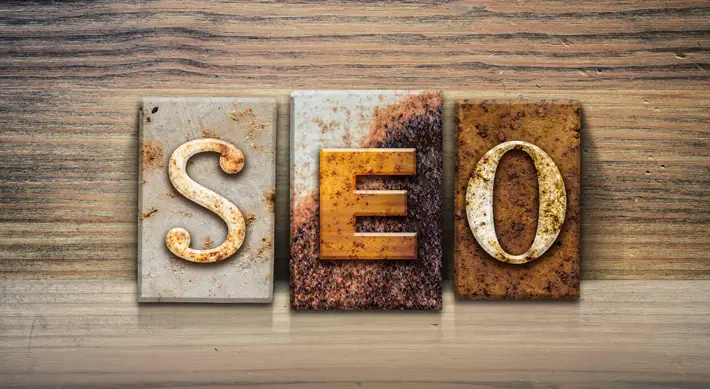 3. Create high-quality backlinks from reputable websites.
When it's time to use the ranking of keywords on search engines, you'll require high-quality backlinks from dominant sites. Place links from one site to another to increase the trust and reputation of your site. This effort makes your website more authentic than before.
If you intend to use a backlink from a site, you'll need convincing traffic to get a response from the site owner. The site owner will only backlink to your site if your site is convincing. However, you can enjoy this benefit with guest posting.
Guest posting allows you to post on a site that backlinks articles to your site. The site owner expects a well-written and relevant article published for free and then adds a backlink to your site.
4. Use social media to share your content.
Social media has become the common tool for testing SEO capability. You can share your content with the world through social media. Each platform is perfect for a type of commodity.
You can use platforms like Facebook, Twitter, LinkedIn, and others to run your content. Social media will expose your work to a much larger audience, increasing your traffic. You can reach your customers directly through these mediums. For instance, Facebook is good at tracking B2B traffic, and you can use the messenger to reach out to customers.
5. Monitor your website's analytics to track progress and make necessary adjustments.
After every strategy, there must be a result, and you can only find out if you monitor the website's progress. A website needs to be measured and monitored to observe its SEO edge over others.
A website has multiple metrics used to test the effectiveness of an SEO strategy. Monitor and assess your website pages to determine the ones with the higher traffic and why. You can also know where visitors interact the most, obstacles slowing your page, and the level of conversion rate.
Most people use analytical tools like HubSpot to track website performance through the Page Performance feature. The tool shows the level of traffic a page gets and how to convert traffic to leads and customers.