Why Students Prefer Online Courses Versus In-Person Education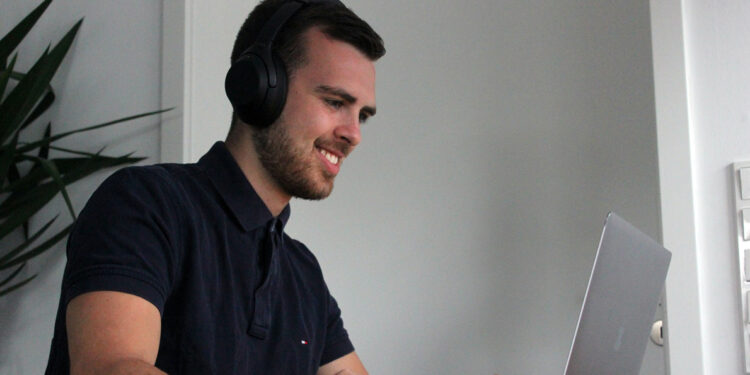 The National Center for Education Statistics reports that in 2019, there were 7.3 million students enrolled in online courses, and by the time the impact of the Covid-19 pandemic had set in, that number rose by 93 percent. Today, the number of students enrolled in online courses is still as high, as students continue to appreciate the flexibility that remote learning offers.
The e-learning market is exploding, and with that come the job projections as well. The growth market for online courses is expected to reach $325 billion by 2025, rising to $400 billion by 2026, and many American corporations are spending money on their employees in online learning as well. Not only are online courses preparing students for the workforce, but they are also keeping people employed as well, in fields such as math, science, and psychology. The number of benefits for online courses is significant at this stage of the 21st century.
Learn more about why today's students prefer online courses versus in-person education.
Flexibility
Overall, students are choosing the flexibility that comes with online courses. Many students like this kind of learning because it happens at their pace and schedule. The education-life balance for today's students that comes with online learning is appealing.
In a former world, many students would juggle family and work while attending college at night in order to graduate. Today they don't have to. They can work on the schedule that is available to them, and attend their online courses when it is flexible for them, while still getting everything done that they need to get done.
Some experts worry that this flexibility could lead to unfinished coursework and a mindset that becomes too relaxed when working from home. But a student that is motivated to learn while living their life will not have this problem. This is one of the many reasons students prefer online courses versus in-person education.
Multidisciplinary Accessibility
Course selection and availability are much easier in today's system of online courses. An individual still needs to get accepted into a program, but online courses have more availability for students than brick-and-mortar programs do. The reason is that while some courses will still have limits and caps on the number of students accepted, online modules that are self-taught in many cases can have unlimited enrollment.
Today's learners that want to gain skills and enter the workforce have more availability. This leads to multidisciplinary accessibility as well. Many universities will offer every course, from music to derivative mathematics. The skill of Python programming is in high demand today, and there is a Python course out there for anybody that wants to take it. That just hasn't always been the case.
This draws in students from all over the world. One University of New Mexico Math, Engineering, and Science teacher noted that online courses and their multidisciplinary accessibility are ideal for students from Vienna to the Philippines, and are even used by the military.
Better Learning
The Research Institute of America has found that online courses are also better for learning overall and result in 25 to 60 percent retention rates. When a student can decide when and how they will learn something, they are more likely to retain the information, and the institution is more likely to retain the student as well.
This compares to in-person learning significantly, a method of learning that only has an 8 to 10 percent retention rate when it comes to learning and cognitive processes. An IBM study found that their students learned five times more content through online courses than they did with in-person class materials.
Students that undertake the expense and time commitment of higher education, want to learn something. Study after study and data set after data set show that they learn more with online courses.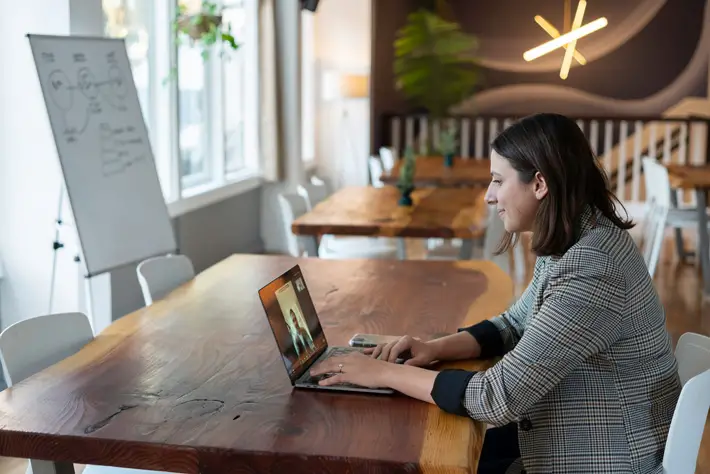 Affordability and Job Security
Online courses improve job security in more ways than was likely expected when the wave first hit after the pandemic. They provide job security for the applicants, who can take a Python course or a psychology program and be making a good living within the year. There are even online courses for teachers, nurses, and social workers, all essential services today.
Online courses also provide job security for people that are already employed. When a company invests money in a candidate, they are investing in that individual's long-term career as well as the longevity of the company. One IBM study found that every dollar put into a candidate produced $30 in return for the company. When an employee has developed skills, such as Python programming, they want to go to work and apply those skills right away.
The impact of Covid-19 on students' lives has resulted in more students taking online courses, but these students are also all worried about the impact of Covid-19 on a de-labored economy. Some jobs, like data analysts, are opening up more by 20 percent, but others are heading in the opposite direction.
An affordable solution that yields job security in a stressed economy is a box that gets ticked off when today's student is wondering, "what's next?"
Invest in Online Courses Today
Whether you are considering taking a Python course to improve your programming skills and enhance your job security, or want to become a nurse or teacher, know that online courses are out there, and the options are endless. Today's online education system is as excellent as any brick-and-mortar classroom but offers students more benefits than an actual classroom itself.
Yes, the obvious Covid-19 precautions are in place, and studying at home is still safer. However, there is so much more to it than that. Online courses offer flexibility, availability, job security, and affordability to today's students and job seekers. They also help companies be more productive and profitable as well.
There are many reasons to consider investing in your future today, in a way that can be done around your current life and livelihood. Begin the journey to what's next, and feel better about your tomorrow today.