Dental School: What Exactly Do You Learn
It is always a good idea to get ahead of any new life change. Most of you probably know that dentistry focuses on the care of your teeth and mouth. However, what does that care actually entail?
Anyone that is considering a trip to dentist school should probably find out about what they can expect. So let's take a good look at what you actually learn at dental school.
Anatomy
One of the very first things that you will need to get to grips with is what the human mouth contains. This includes the number of teeth a person should have, the gums, tongue, and anything else that is needed. The reason for this is that it helps you to identify anything that doesn't belong.
As you move along in the process, you will learn more about the anatomy of the surrounding areas, such as the jaw. However, your early days at dental school will have you memorising the correct position of everything the mouth has to offer.
Biology
Of course, every medical degree requires you to have an understanding of biology. It pretty much goes hand in hand with anatomy.
Biology aims to provide a reason for how our organs function and why. As a result, you need to know how the oral cavity works and any adjacent structures. With this knowledge, you can provide information on how to prevent disease and what to do when a disease needs treatment. These issues can relate to the mouth tissue, joints, and even the saliva glands.
Practical Research
You will learn the most about dentistry while working in a lab. These practical spaces will give you time with models to get accustomed to the type of routines that you will have to undertake on a daily basis. As time moves on, though, you will advance on to practicing with real mouths. These will often be provided by your fellow dental students, but it is a big step to take.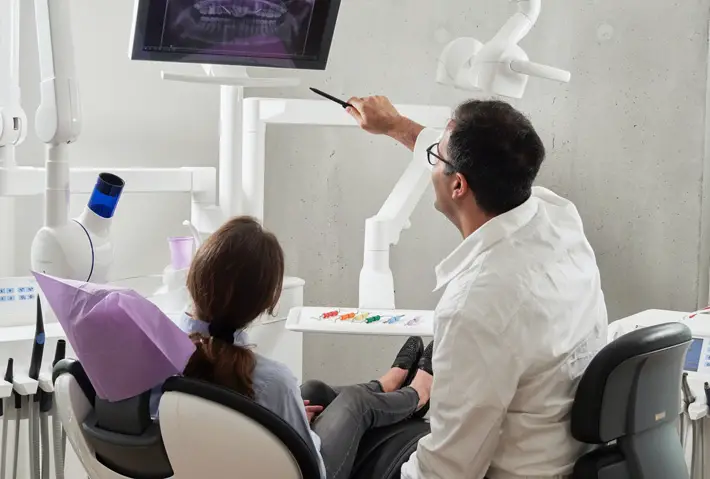 Pharmacology
A huge part of treating dental diseases is prescribing medicine. As a result, you will need to have a complete understanding of how these medicines work. Therefore, pharmacology is a must.
Pharmacology is very similar to biology, but this subject focuses more on the chemistry of the substances and why they are used. Again, dentistry is a Ph.D.-level subject, so it involves a lot of scientific know-how.
Orthodontics
Once you have finished dental school you can move on and find a specialty. There are a few options on the table, but orthodontic courses are the most natural transition. You can work in a dental practice while attending the London Dental Institute and learn all about the straightening of teeth and jaw re-alignments. This further education and work experience are vital, and it should only take three extra years of study to become an orthodontist.
Summary
There is no longer any need to worry about your future at dental school. These are the basic subjects that you will learn, and there is more to dentistry hidden within these topics. It is a hard road to take, but it will all be worth it in the end.