The Colossus Event at WSOP: A Melting Pot of Amateurs and Pros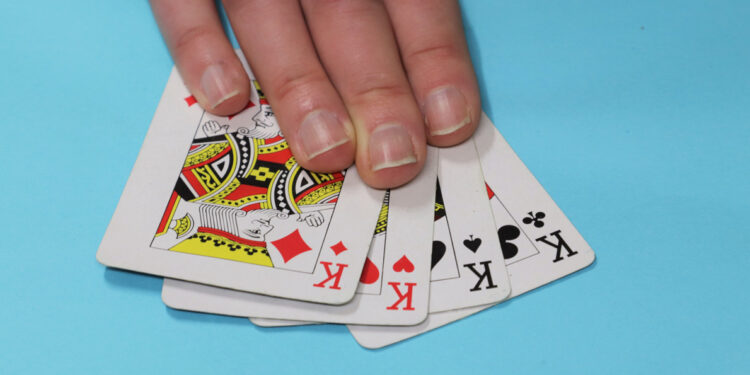 Now in its eighth year, the World Series of Poker (WSOP) Colossus event is a mix of players from all walks of life, and with varying levels of skills and experience. Not only does the event see a broad selection of participants every year, but it has also produced quite a mixture of winners. From professional stars at the top of their game to complete amateurs, the Colossus has seen it all. Read on to find out more about how the ever-popular event is a melting pot of amateurs and pros.
The event
Part of the wider WSOP event, the Colossus is a $565 buy-in No-Limit Hold 'Em tournament that takes place over three days. The event first took place at the 49th WSOP in 2015, where it saw 22,374 entries, breaking the record for the largest live poker tournament ever held. It has since continued to remain popular. Whoever comes out as champion of the Colossus is awarded with a WSOP gold bracelet and $1million in cash.
The players
The Colossus sees thousands of entrants from the professional and amateur worlds of poker every year. With such a low buy-in and a guaranteed $1million and coveted bracelet, it's understandable why the Colossus is so popular for amateur players who are hoping to strike it lucky. Thousands of amateurs attend every year from all across the globe in the hope of playing some of the world's top players and winning big.
Intriguingly, the Colossus has launched the careers of some big-time poker stars, seen amateurs beat the world's best players, and has resurrected the careers of some professionals who were down on their luck. This is a diverse record for a tournament that's been running for just eight years, one of which took place virtually – the event was among several which took place online at ggpoker.com due to Covid 19 restrictions.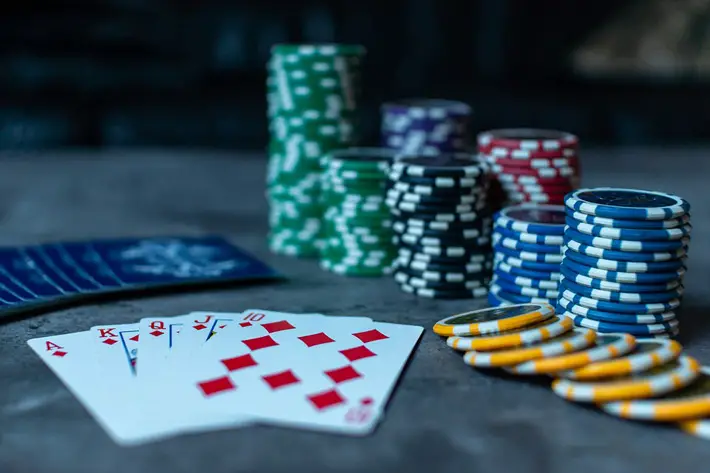 Amateurs versus pros
One such success story is that of Cord Garcia, who got his big breakthrough at the Colossus. Garcia was still a relatively unknown player when he entered the first year of the event in 2015. The 25-year-old had only been playing professional poker for a few years when he faced a final table against opponents such as Aditya Prasero and Ray Henson. Nonetheless, Garcia went on to win the event, making poker history as the first ever champion of the WSOP Colossus. The incredible achievement saw the American scoop his first WSOP bracelet and an impressive $638,880.
The year after Garcia's triumph, the Colossus produced another champion with a heart-warming story. Down-on-his-luck professional, Ben Keeline, had recently resorted to driving cabs to pay the bills after his run of success as a poker player had run out. Miraculously, Keeline made a remarkable comeback at the 2016 Colossus, winning the event along with a cool $1million.
Thomas Pomponino from New Jersey was described in the media as an amateur when he was named Colossus Champion 2017. The New Jersey novice was a butcher by trade and enjoyed playing poker online as a hobby. Incredibly, he emerged as the winner out of more than 18,000 players.
The successive Colossus champions after Garcia, Keeline, and Pompino were: Brazilian Roberly Felicio, Sejin Park of South Korea, Ranno Sootla from Estonia, and Russia's Anatolii Zyrin. Until his big win at the 2018 Colossus, Felicio had enjoyed moderate success as a pro player and he has since continued to see decent wins at high roller tournaments. Both Park and Sootla were amateurs at the time of their wins; whilst Zyrin is a professional – his Colossus win saw him achieve his second WSOP bracelet.
Conclusion
As the Colossus is a melting pot of novices and professionals, it makes for an exciting tournament where anything can happen. As in prior years, it's anticipated that the 2022 Colossus will attract thousands of players and generate a multi-million dollar prize pot.