RC Cars the Lockdown Choice for Home Hobbyists
One of the lasting legacies of lockdown will be how families learned to live tightly together, with few options for escape, over such a long period.
Some coped better than others, and out of those that coped the best a significant proportion were the home hobbyists. The people whose passion for home craft, baking, building or creating came into its own during lockdown.
It brought families together, passed on new skills to new participants and created bonds between people who perhaps hadn't sat down together with a hobby project ever before.
And out of all the hobbies, it's difficult to think of one with such cross-generational appeal as the engrossing and utterly entertaining pursuit of constructing your own radio controlled vehicle, like the products over at RC Cars.
There's little to compare to the satisfaction a parent and child will feel after completing one of the intricate builds needs to assemble an RC car – and the joy of playing with something you've essentially created is, of course, the great pay-off.
For newcomers to the hobby, the world of RC building may surprise you. Instructions, build quality and overall usability is much friendlier than the old days of hundreds of nuts and bolts, confusing instructions and sometimes temperamental finished products.
In today's online world the experience is much smoother, more interactive (if needed) – and, of course, there's a whole community of like-minded builders out there on the web and on the socials.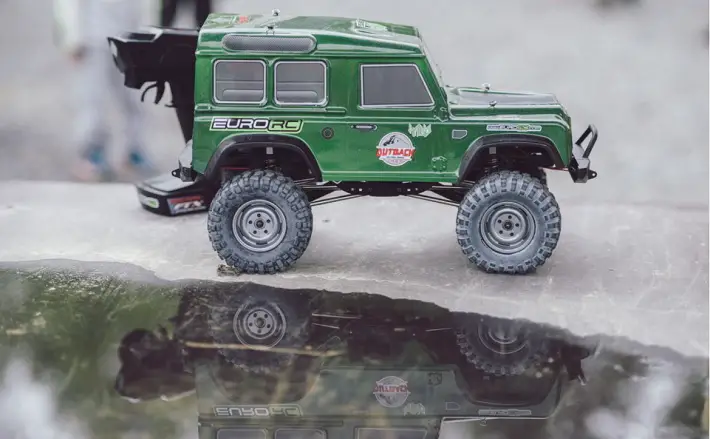 "Upgrades and enhancements"
Plus, there's an entry level version of radio controlled vehicles that will appeal to those who want to get stuck in to the racing element, but perhaps don't want to deal with some of the more demanding parts of the construction.
RTR (Ready-to-Run) RC cars are a crucial part of the hobby's continued growth over recent years. As their name suggests these products come ready to ride straight from the box – although it's important to remember you still need to give your vehicle a proper parts test before use.
Screws, nuts and tyres all need to be checked and tightened – and there's an important drill to run on the steering and throttle before you unleash the car. And it's crucial to check the car after its first run out too.
So there are still some technical procedures to go through with your family – and once the car is fully functional you can enjoy the benefits of 'wrenching'.
This term relates to the upgrades you can make and purchase for your vehicle once you're using it. These can vary from repairs after one bump too many, to installing new parts like shocks or fresh tyres – more experienced users can even go on to make engine tweaks and boosts.
Wrenching is the perfect way to get the longest life out of an RTR – as well as being your first foray into the world of upgrades and enhancements to your vehicle. Making the upgrades with your family and sharing them on the socials is a great way to gently boast about your favourite car.
However you choose to enter the world of RC or RTR cars, one thing is certain: There's a whole world of long-lasting family fun out there – and the skills you learn and pass on, and the bonds you create will last a lifetime.