Hoover H-Free 500 Cordless Vacuum Cleaner – Review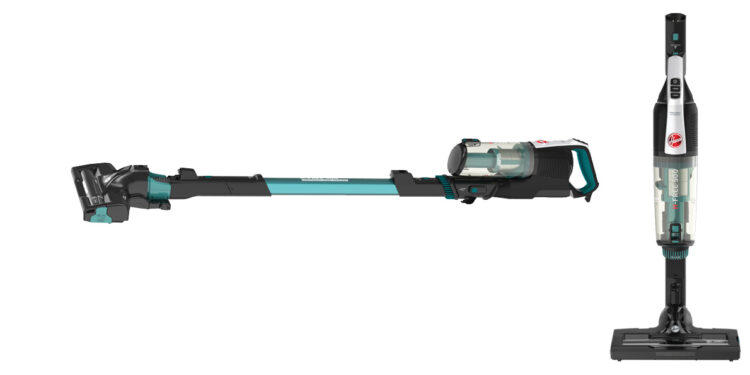 By Roger Crow
When a brand is so synonymous with vacuum cleaning that is has become a verb, the pressure must really be on Hoover to sustain that level of excellence.
These days of course, such cleaners have all the toys you'd want from a 21st-century appliance.
One vacuum cleaner I bought a year ago was terrific when we got it out of the box. It had headlights and gadgets, and seemed capable of so much suction, I feared it would create a rip in the space/time continuum. But then it ate something that didn't agree with it, and that was that.
We made do with a cheap cleaner, which got too hot after five minutes of use, but was a stopgap. What we wanted was something better. Something reliable that stayed both cool under pressure, and after more than five minutes of use.
The major issue of cat hair and its removal has long been an issue in a house where one of us is allergic to felines.
So when the chance to review a genuine cordless Hoover arose, I didn't need to think twice.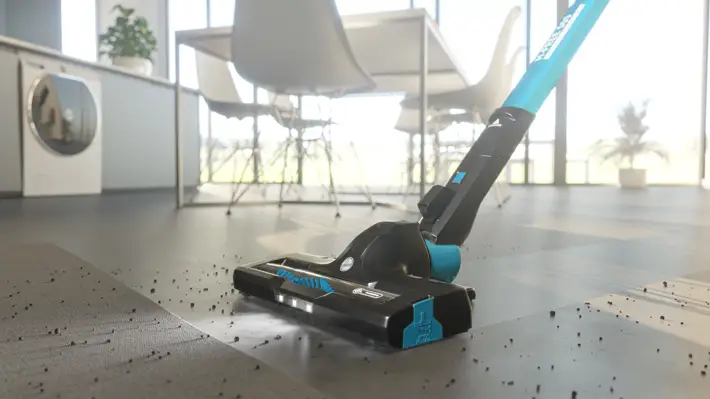 "Full of cool gadgets"
I'll just repeat that key word. Cordless. None of that fiddling with retractable power cords, finding a free plug socket (except when you want to charge it), or tripping over said lead. And then there was running out of lead just as you were in your stride and getting to that pesky cobweb or dusty area.
No, in theory this was THE cleaner I'd been looking for.
Within a minute I'd got the packaging open, and started constructing the main body of the cleaner, which is a thing of beauty. Solid design, ergonomic, and full of cool gadgets that detach and interlock like some Transformer. There's a wall mount unit you can use to hang it up; a metal pole that connects from the main body to the neck – the business end that gets all of that cat litter up. And then there's the charging cable.
It takes me a while to find the port, which seems to have been tucked away, but once plugged into the mains, a red semi circle of a light flares up (very cool), and you just leave it to do its thing.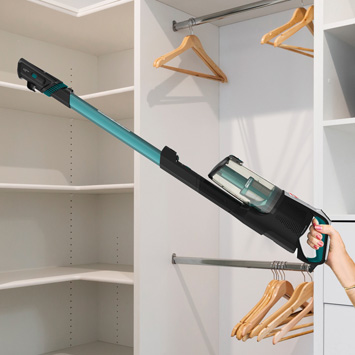 When ready, you'll be in your element. Yes, even you Sir/Madam who hates Hoovering, or vacuum cleaning with your own respective brand.
"Freedom is everything"
Naturally there's a power button, and two main settings, Carpet and Turbo. Lights change colour accordingly. Also very cool.
The former seems general and effective while the latter is for when you want to go "Full Clarkson" and get that tricky whatever out of the carpet.
When the transparent dust and debris container is full, it takes a second to figure out the locking/unlocking devices, but once you do it's incredibly simple. One twist of the cylinder and it's free from the main body. One press of a lever and the hatch opens for you to release the contents.
The freedom is everything. You can clean the stairs in next to no time with the stripped down hand-held unit, or clean the car out as you're not reliant on parking next to your house (if you don't have a drive, or a parking bay outside).
The gadgets slot together like a dream, so dusting those cobwebs is a pleasure, and for those extra tools, there's a drawstring Hoover bag supplied.
When fully constructed, there's headlights in the main suction area, which again is beautifully designed, and pivots with ease, making driving the thing a joy.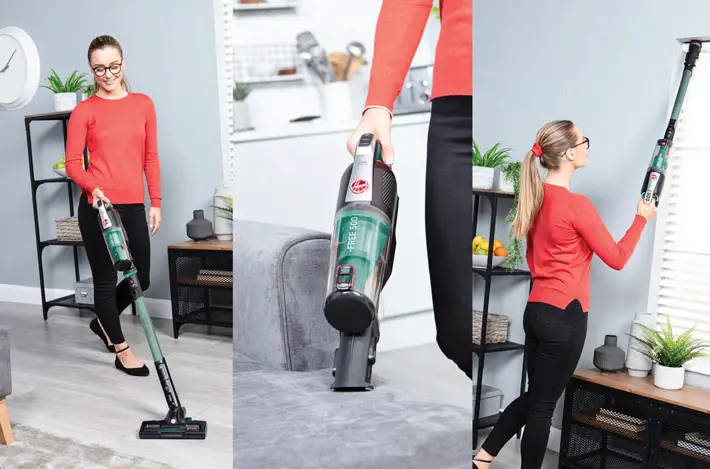 "Pleasure to use"
A shame it doesn't fire up with the same sound of a Ghostbusters proton pack, which would be a major selling point, but especially after months of making do with a cheap gadget that just about did the job, this is is an absolute pleasure to use.
On the strength of this, Hoover's reputation as one of the leading vacuum cleaning brands on the market is justified, and this beauty is a must for anyone with or without a pet who wants a clean house and who hates tripping over leads.
So, the tech stuff. Turbo Boost (which I dub Clarkson mode) gives you up to eight minutes of extra powerful suction.
As for the device itself, apparently you get up to 40 minutes runtime in auto mode, 25 minutes in standard mode, or eight minutes in turbo mode. And as I don't fancy spending 40 minutes in one stretch Hoovering, that Standard mode or a bit of Turbo is just fine by me.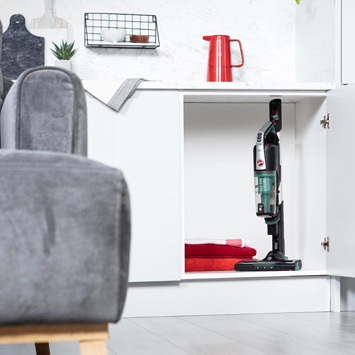 The smart design reduces the height to 69cm in storage mode, so you could pop it in a kitchen cupboard (though not ours as we have one of Yorkshire's smallest kitchens).
"Efficient"
The good news is you don't need to be Dwayne Johnson to lift it. With all the bits and bobs added, the H-FREE 500 weighs 2.2kg in total, or just 1.7kg in handheld mode.
And for cat lovers like us, that motorised mini turbo brush for cleaning up pet hair is a dream.
What's in the box? Glad you asked. 1 x Multifunctional Lightweight Cordless Stick Vacuum Cleaner. 1 x Charger Plug. 1 x Wall Mount. 1 x 2in1 Dusting/Upholstery Tool (Stored on handheld). 1 x 22 Volt Battery Pack. 1 x Pets Turbo Brush. Oh and that branded bag for keeping the extra bits in.
The real acid test for any product isn't on unpacking day, when everything has that new smell and barely used charm, but the days after when the novelty turns into everyday reality. And that usual two-handed, heavy vacuum-lifting, lead-tangling chore is a one-handed, easy lifting, independent joy.
So, good value for money? Without a doubt. Elegant, efficient, super portable and easy to use, while it's not so loud you'd think you were on a runway.
Just one request Hoover: try and get that Ghostbusters 'proton pack' sound installed on the next model please, and I reckon you'll have even more of the H-Free 500 models flying off the shelf.
H-Free 500 Cordless Vacuum Cleaner, Twin Battery, £299.99 from hooverdirect.co.uk