Groov-e Music Buds – Review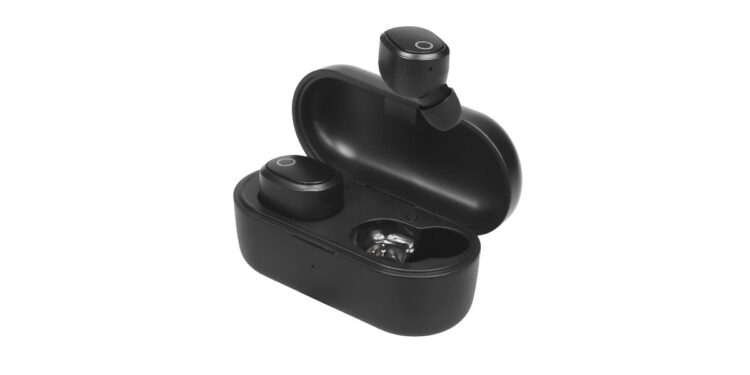 By Steve Crabtree / @stevecrab
2020 has brought us a bit of a new feel for things. We're working from home more, we're exploring our surroundings more, and we're also getting out for more exercise.
And for all of that, we're using more technology alongside our everyday life. I took a look at the new Groov-e Music Buds, a pair of true wireless earphones that complement this new-normal.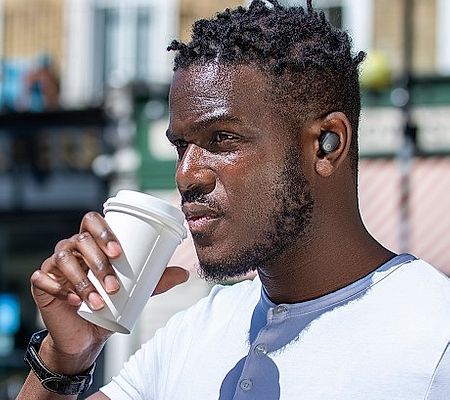 "Rich and clear"
Take them out of the box and pop them on the table and, at first, they might look bulky. But they're clean, and when they're in, they look fine. What they might lack in initial aesthetics, they certainly make up for in performance and functionality.
Firstly, they connect quickly. I've found with other Groov-e products, there's no delay in the Bluetooth linking up to your device.
And as I put them through their paces, the Music Buds sit nicely in the ear – it's like they're barely there.  I listened to a live gig on YouTube and a couple of my favourite playlists on Spotify. The sound was consistently rich and clear. A full bass left me pleased with the sound in these earbuds, and playback didn't drop once.
And despite these not being created specifically for sport, I've used them in the gym. On the treadmill they sit in the ears firmly and don't loosen. Turn your music up loud enough and you block out the outside noise, despite there being no ANC present.

"Easy controls"
Away from the sound performance, there's easy controls with the typical 1-2-3 tap kind of thing. And voice assistant means you can make calls or switch tunes simply by telling the Groov-e music buds what you'd like to do.
I was happy with how they worked; and the battery life is four hours long, with an additional seven thanks to the rechargeable case.
For the price of £24.99, you've got a very decent pair of mid-range earbuds. It's another piece of affordable tech from Groov-e, and they're ideal if you work from home or commute every day; want music on the go, or want to switch off and listen to an audiobook.
The Groov-e Music Buds are available to buy from the Groov-e website