Introducing: Christopher Taylor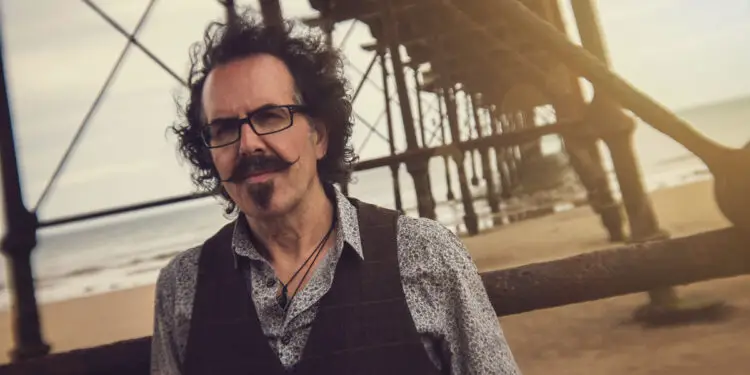 Knaresborough's own troubadour, flowing freely between folk, pop and jazz…
YOUR NAME: Christopher Taylor
HOW LONG HAVE YOU BEEN PLAYING MUSIC? For over 40 years.
ANY PAST BANDS OR COLLABORATIONS WE SHOULD KNOW ABOUT?
Played professionally in my 20s in a cover band. Original music, my band Big Boot Dance had local success round Yorkshire but no recording deals. My album Meet Me on the Horizon has collaborations with a number of Yorkshire musicians and was recorded in Harrogate.
GIVE US 3 REASONS WHY WE SHOULD TRACK DOWN, LISTEN AND DISCOVER YOUR MUSIC?
My tunes are catchy and melodic.
The words have real meaning.
My music appeals to a wide audience.
WHERE DO YOU SOUND BEST – FESTIVAL, CLUB, BEDROOM – OR SOMEWHERE ELSE?
I've played more clubs than festivals but am at home playing anywhere. I've even done a gig in someone's bedroom who wanted to propose to his girlfriend.
WHAT WAS YOUR FIRST…
RECORD? Alice Cooper – 'School's Out'.
CD? Prefab Sprout – Steve McQueen.
DOWNLOAD? New Radicals – 'You Get What You Give' (I think).
SO, WHEN IT ALL GOES RIGHT AND YOU'VE GOT A BOTTOMLESS PIT OF MONEY AND LONG QUEUE OF HANGERS-ON, WHAT WILL BE YOUR BIGGEST MUSICAL INDULGENCE?
To buy another (more expensive) guitar and play some free gigs.
SO, WHEN IT ALL GOES WRONG AND YOU'RE LEFT BITTER AND TWISTED AND CURSING THE MUSIC INDUSTRY, WHAT DO YOU FALL BACK ON?
Apart from support from my family I would still sit and strum my guitar.
WHAT ARE YOUR MUSICAL GUILTY PLEASURES…
Listening to cheesy 80s hits and classical music.
WHO ARE YORKSHIRE'S FINEST IN CULTURE, SPORT AND MUSIC?
David Hockney.
The Brownlee Brothers.
Be-Bop Deluxe.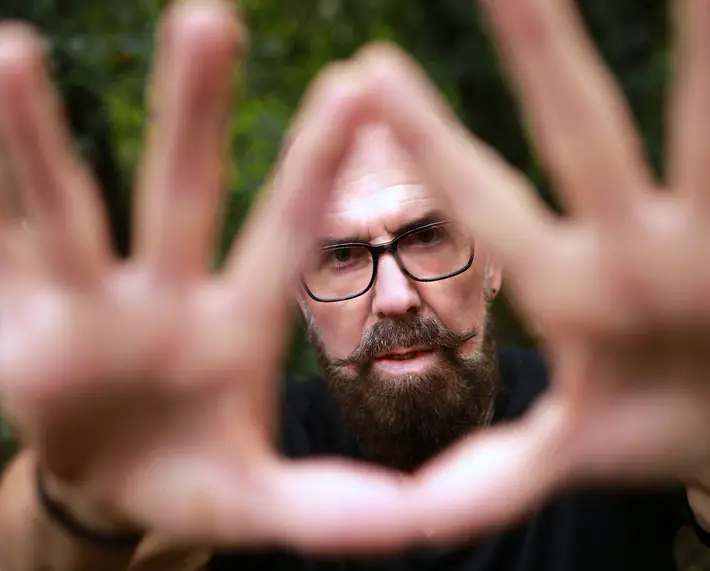 NAME YOUR SUPERGROUP – WHO'S PLAYING WHAT, WHO'S ON VOCALS AND WHO'S YOUR BEZ?
Taylormade:
Singer – Adam Duritz (Counting Crows)
Lead Guitar – Eddie Van Halen
Rhythm Guitar – Prince
Bass – Kasim Sulton (Utopia)
Drums – Neil Pert (Rush)
Keyboards – Madeon
Bez – Adam Duritz.
GO SEE THIS FILM: Four Weddings and a Funeral.
GO READ THIS BOOK: Susanna Clarke – Jonathan Strange and & Mr Norrell.
GREAT LOST BAND/ARTIST: Mansun.
WOULDN'T BE CAUGHT DEAD SUPPORTING: Mmmm dangerous if it's a band – but if not, fox hunting?
LONDON, L.A OR LEEDS? Leeds.
AND FINALLY… AS YOU LEAVE THE STAGE, WHAT ARE YOUR PARTING WORDS?
See you in December, stay safe – is actually what I said after a gig last week 😉
The new single from Christopher Taylor, 'We Are One' is out now
For more info visit: christaylormusic.net