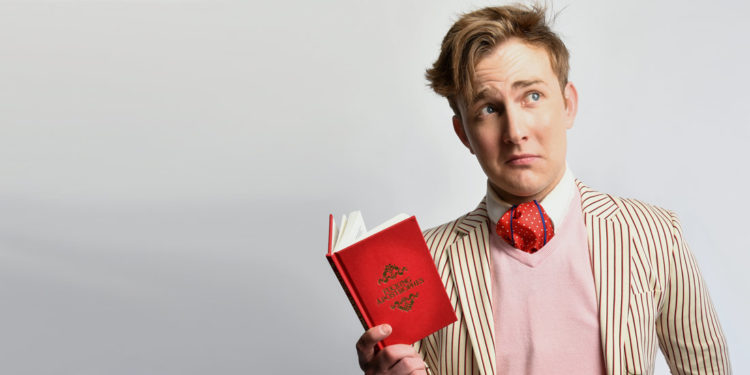 One part of improv troupe The Noise Next Door, Tom Houghton is stepping out alone as a stand-up, first as support for Milton Jones and then with solo dates. Oh – and he really does live in the Tower of London.
We asked him for his Famous Last Words…
Last thing you did that made you feel good?
I went up north and got to spend some quality time with me new nephew Hugo. Apart from him being sick on me at one point. But I'm putting that down to him being so comfortable around me. I'm enjoying being Uncle Tom. I spent a lot of time explaining to him all the corruption things I'm going to introduce him to when he's older.
Last thing you'd want to be doing right now?
I don't want to drive anymore. I've spent so much time in a car on the A1 listening to audio books. I'm going slightly metal. I've learnt a few rules though. Firstly podcasts about murder are very bad for driving at night time. Spent 3hrs returning from Leicester convinced there was someone in my boot. Secondly, celebrities who read their own biographies are hilarious. Ant Middleton is meant to be a hard man but he has a very funny, high pitched voice with a lisp. He pronounces the word "Trouble" like "Twobble". This is obviously a bit of a problem as being in the SBS he quite often finds himself in a great deal of "Twobble". I'm looking forward to listening to his next book though. "The Fear Bwubble".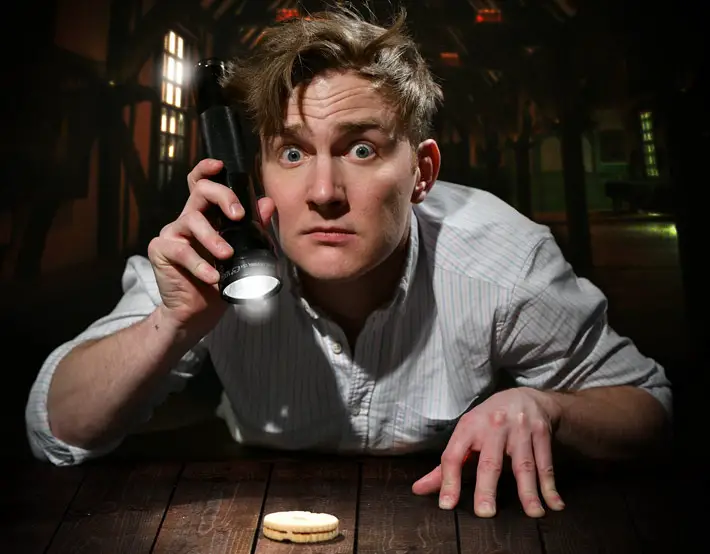 Last night on Earth… What's your poison?
Oh… everything. I'm clearing the bank balance and going large. Recently I've discovered a new passion for tequila shots. I can't stop sneaking in cheeky ones. It's a good buzz. Top drink. Beside that I'm often with a Peroni, but if I'm having a spirit and mixer then its Rum and Ginger please.
Last supper… What are you ordering?
If I'm having a final meal it's definitely my Mum's Sunday lunch. I think I'd opt for pork. Big fan of cracking. Yorkshire puddings are one of the best things ever created too. Wouldn't say no to a cherry pie and custard pudding either.
Last person you'd want to share a drink with?
Oooh… well you'd instinctively think of someone evil, wouldn't you? This is one of those questions that people will say "Trump" or 'Tommy Robinson", but I actually think they would be fascinating. Think about it. Kim Jong Un is going to have some stories isn't he?
Last time you shed a tear and why?
That bloody Excitable Edgar advert. Every single bloody time. He's adorable, but also I have a real soft spot for people feeling excluded. Yes, I'm aware he is a computer animated dragon, but it gets me in the feels every time. His little face when the red head girl gives him the Christmas pudding. He looks up at her and his eyes widen a little bit and she nods her head and… ah it's bloody magical.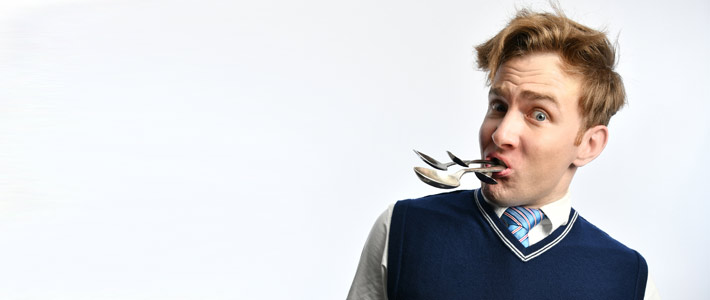 Last refuge… where would you go?
Ok… so firstly I read that as "last refugee"! Damn dyslexia. It depends on what the danger was. I live in the Tower of London. That's a pretty good refuge. Zombie apocalypse, alien invasion, it's not bad. I'm going to throw it out there. Open invite to the Tower of London refuge. Refugees can get fast track.
Last the course… tips on loot, love & life?
Find something you love and anchor yourself to it. Make friends who love you for it and love them the same in return. Find someone who gets you and supports you and do it in return. Work hard but don't forget the reason we work is so we can take time to do the things we love.
Last but one… random question: Tell us about something that interests you that nobody else knows about. Like Gaelic football… or porcelain.
Huge fan of Magic : The Gathering. It's a fantasy card game. I always describe it as Game of Thrones mixed with poker, but anyone who knows the game will laugh at how desperate an attempt to make it sound cool that this. If anyone is interested, I play a blue control deck. Also a Blue/Green counters/persist or Black/Blue fairy rogue.
Your Famous Last Words?
"That was fun."
Tom Houghton supports Milton Jones at York Barbican February 22, Halifax Victoria February 23, Hull City Hall March 18 & Leeds Town Hall March 19.
Solo dates at York Basement 12 June & Leeds Carriageworks 13 June.
For more info visit tomhoughtoncomedy.co.uk
images: Steve Ullathorne