An Interview with Debra Stephenson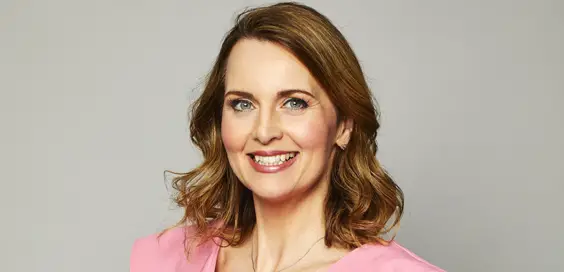 Hull-born actress and comedian Debra Stephenson talks to Roger Crow about returning to the city for her new one-woman show; being typecast as ex-cons; making a good impression on ITV's The Imitation Game, and memories of life on Coronation Street.
What can we look forward to with your new show?
It's Night of 100 Voices. It does exactly what it says on the tin. It's over 100 voices in one evening. It's about 70-30 music to comedy. And you might say it's like 50 tribute acts. We've got a live band and of course I only do parts of songs to get it all on in the space of a couple of hours. So I take the audience on a nostalgic journey, from the era of jazz, with Billie Holiday and Dinah Washington, and I go through the 60s with Cilla Black and Lulu. So it's a kind of medley if you like from the 70s and 80s etc to the modern day, with people like Paloma Faith. That's just the first half of the show.
In the second half I look at movies, movie stars and songs from the movies. So you might have Barbra Streisand in The Way We Were; I do a Bond medley with Shirley Bassey and Adele. It's really, really good fun.
There's a connection with the audience that I don't feel with any other work that I do. We all enjoy ourselves. There is a real magic about performing live with an audience, and everything I do I really hope they're going to enjoy.
"Fascinated by voices"
I like ITV's The Imitation Game – it's a reminder of how good you are as a mimic.
That's really kind of you. It's good fun isn't it? I like the show. And every time we get new guests on they bring their own set of voices and characters. Sometimes they do things that completely blow you away. That's half the fun of it. Impressionists are quite nerdy really. We all are all just fascinated by voices and what we can do with them, and morphing into other people. It's a lot of fun to be able to do that with other people rather than just doing it on your own.
Bad Girls was beloved by millions. Was there a danger of typecasting?
I'm off to a reading at the moment in London, and guess what the part is… someone who has come out of prison (laughs). Then I start on Doctors next Monday and guess what I play. Someone who has just come out of prison. What is it with me and jail? (laughs). Once you do one one thing, it's something you get well known for. I think they (casting agents) might forget about you altogether, but the time they remember they think: 'Prison. Ah yes. Debra Stephenson'. A really odd association for me.
As a Coronation Street fan, I loved your character Frankie Baldwin and the dynamic between you, Bradley Walsh and Rupert Hill.
That seems like such a long time ago now. I suppose if you work with the same people all the time, it does become quite believable that we're like a family. It became a bit too much for me in the fact I wanted more of an actual life outside. When you're not working you're learning lines. It just sort of takes over a bit. I'd just had a child and thought: "Let's go", so it was a voluntary thing (to leave).
It would be nice to see the Baldwins back on the cobbles at some point.
Yeah, I think that family's done and dusted. It's Doctors now. I'm a semi-regular in that. It's nice to keep your hand in and do something that isn't going to take too much time out, but just 'oils the machine' again.