What is the Cost of Outfitting a Holiday Home?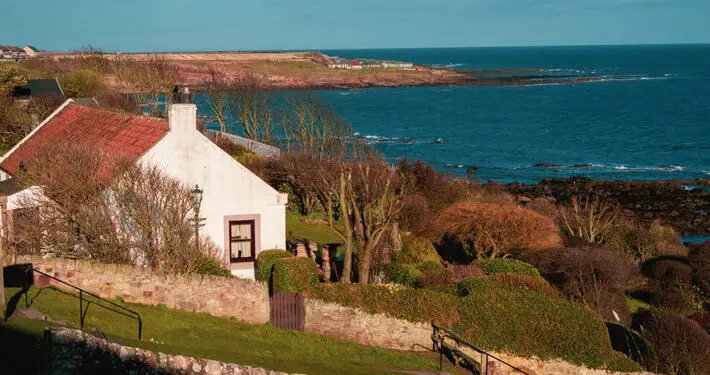 Many people dream of having a second holiday home that they can escape to for random weekends or set up as a short-term holiday let for a bit of extra income. However, you may not fully understand the cost of outfitting and owning a holiday home when you first decide to purchase one. Here is a quick guide so you can be sure about what to expect when you decide to outfit a holiday home.
All New Furniture
When you move house, most people tend to take the majority of their furniture with them. It is quite rare for someone to sell everything and just move on. However, when buying a holiday home, you have a completely blank slate that you need to work on. While some people might look to this as a chance to move across unwanted furniture into a new location, you are still not going to have enough to fully outfit a new place.
Just think, you need multiple new beds and mattresses, sofas, a kitchen table, potentially a TV and bookshelves. A lot goes into making a home, and you need to ensure that it is there. Even a trip to an affordable shop like IKEA will begin to add up. As a result, it might be a smart idea to look at second-hand pages on sites like Facebook and charity shops that offer furniture. This can be a great way for you to pick up the pieces you need to outfit your new home without breaking the bank.
Utilities
What are the current utilities like in your holiday home? Many people like to choose a house that is completely different from their main property so they can enjoy something new. Therefore, if they live in a more modern home most of the time, they can often find themselves searching for an older house like a country or seaside cottage when they want a holiday home.
The problem with this is that the utilities like the boiler and the central heating can be a bit outdated here. You may find yourself needing to pay for new fittings before you can even begin to plan your first trip here. Replacing something like the boiler can be expensive, but the extensive price guide here should give you an indication into how much this might cost you.
You can also take this as an opportunity to include some other fittings that might make the house a little more comfortable. For example, if you want your holiday home to have traditional stone or wood floors, you might want to think about installing underfloor heating. This will help to heat the rooms and it could add a nice bit of comfort that both you and your guests can appreciate.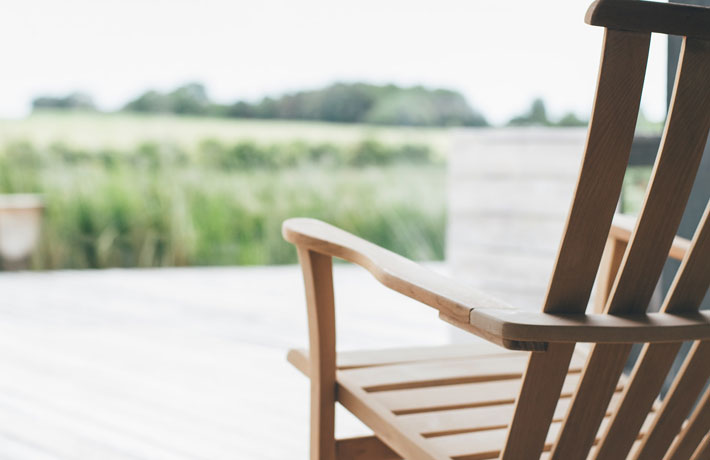 All the Extras
If you are keeping your holiday home just for you, you can begin to move things like bedding, towels, and crockery up there at your leisure. If you find yourself needing something, you can either pop out to get it or you can make a note to bring it with you next time. A lot of stuff is packed into cupboards and drawers in a home, even if you only ever live there for no more than a month in total at a time. You need to make sure that you could have everything you could ever want.
However, this all changes from the moment you decide to let the house for strangers. There are certain things that are always expected when someone hires a house. For example, it is pretty standard for places to provide bedding and towels nowadays. Even if you ask that someone brings their own bedsheets, you will be expected to provide duvets and pillows. The more beds you have in each of your bedrooms, the more this begins to add up.
You also need to consider extras that go into places like the kitchen and bathroom. A small collection of cleaning products is handy to help people clean up after themselves and for any cleaner you might employ so that they can straighten the place up without bringing their own things with them. Throw in things like pots and pans, board games for people to try on rainy days, and you have a fantastic collection of small costs that all need to be included in the home when you outfit it.
A Small Welcome Present
If you are definitely considering letting this second home for short-term holiday lets, you need to think about some of the other costs that may come with it. For example, it is currently really fashionable in the hospitality industry to put together little welcome bundles for visitors. They can be as simple as some breakfast supplies like pastries, milk, and fruit juice for those who need them, but they can also include locally-made toiletries, goodies like snacks and wine, and other items that are nice to gift someone.
If you are lucky enough to have a popular holiday home that is always booked up, the cost of each of these bundles is really going to begin to add up. You need to make sure that you are not letting your standards slip at all if you have committed to delivering a certain service, but at the same time you need to ensure that you are not overspending too much.
Ready to Outfit a Holiday Home?
A holiday home is the perfect blank slate. Will you make it an extension of your current home or completely different? Are you tempted to throw in a few luxuries to make the time spent there even better? No matter what, you need to make sure that you have a budget for outfitting the holiday home. If some work needs to be done, you don't want to accidentally spend too much on furniture so these issues can't be addressed. Take the time to source high-quality pieces that you love, and you can soon create the perfect holiday home for you and your loved ones to visit!