The Race for Space Fuelling the Property Market in Yorkshire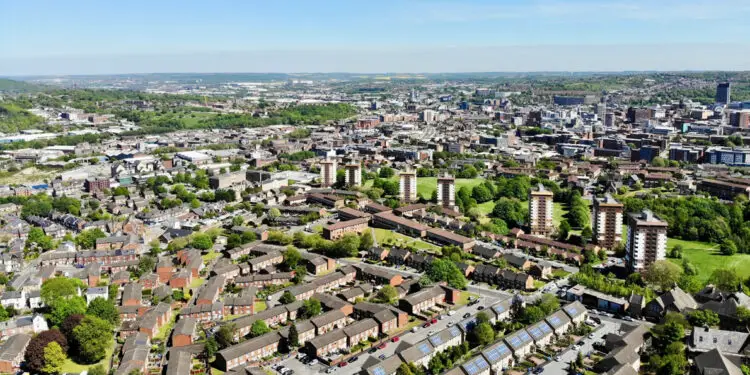 Yorkshire house prices continue to rise at a rapid rate, with the region clocking up the fastest growth in England in March 2021 and continuing to skyrocket into the summer months.
The blistering pace is particularly apparent in some of the county's cities, where the volume of property transactions is putting unprecedented demand on the conveyancing solicitors Sheffield and York law firms have at their disposal.
Lawyers are working hard to keep up with all the conveyancing York and Sheffield residents require, while also completing transactions in rural and remote areas across England's largest county.
Yorkshire the strongest in England
Land Registry figures show that in the year to March 2021, the Yorkshire & Humber region scored the highest house price growth at 14%, above a national average of 10.2%.
In comparison, the lowest annual growth in property values was seen in London, at just 3.7% since March 2020. This contrasts with a UK-wide average growth of 1.8% in a single month between February and March 2021.
The volume of transactions is also up significantly across the UK, with over 190,000 property transactions valued in excess of £40,000 nationwide in March 2021.
Compared with March 2020, this is a 102.4% increase in transactions, and activity grew by almost a third (32.2%) from February 2021 alone.
This is why conveyancing solicitors in Sheffield and York are working so hard – and why you should appoint a residential property solicitor as early as possible in your house hunt.
What is driving UK housing market activity?
Across the UK property market as a whole, there is a perfect storm as activity rebounds from the lull during the Coronavirus lockdowns, more people seek space outside of the denser south-east of England, and high-value buyers race the end of the stamp duty holidays.
On June 30th the temporary nil rate of stamp duty on properties up to £500,000 came to an end; however, there is still a nil rate in place on purchases up to £250,000, until September 30th 2021.
This, combined with the stunning scenery and quality of life on offer in Yorkshire, has led to an influx of buyers from all corners of the UK, adding to the activity generated by local residents looking to take their next step up the housing ladder.
All this activity boosts the amount of conveyancing Sheffield and York residential property lawyers have to handle, to keep properties changing hands as quickly as possible in this very fast-paced market.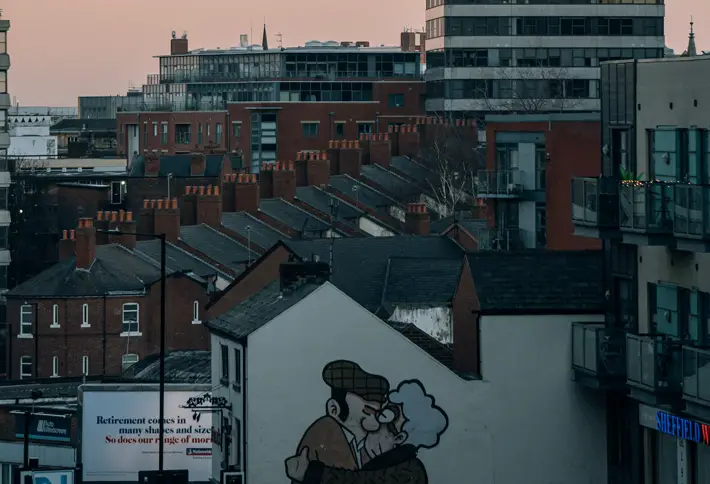 Yorkshire's far-reaching appeal
Yorkshire ranks third behind Cornwall and Devon as the region UK tourists will travel the furthest to reach, at an average of 149 miles according to the AA.
But it's worth noting that Yorkshire is centrally located – so tourists naturally have further to travel to get to Devon (178 miles) and Cornwall (264 miles).
Among the top ten holiday destinations in the UK, Yorkshire receives 14% of visits, according to the AA – highlighting its above-average appeal for vacationers as well as those looking to relocate more permanently.
Yorkshire's market town mark-up
Yorkshire has diverse geography and equally diverse communities, and it's not just activity in the cities that's driving house prices higher across the region.
Market towns have always seen property prices at a premium compared to the national average, and Yorkshire is no exception.
Wetherby in West Yorkshire is the town with the second-highest price premium in England, according to Halifax analysis, at 98% more than the average house price in the county.
Only Beaconsfield in Buckinghamshire ranks above it, at an eye-watering 155% premium compared to the average selling price in Bucks.
But there are market town bargains to be found too. Immingham is in Lincolnshire but falls within the Yorkshire & Humber region, and ranks second on Halifax's list of the least expensive market towns in England.
And if you want to buy within the county of Yorkshire itself, Guisborough in North Yorkshire also makes the top ten with an average selling price of less than £180,000 in 2020.
Don't miss your dream house
Whether you're looking to relocate to Yorkshire, you already live in the region or you're buying a holiday home to spend summers in God's Own County, it's important to get good professionals ready to handle the conveyancing work when you find your dream house.
By appointing an experienced residential property solicitor in Sheffield or York upfront, you can make sure your conveyancing goes through without delay, so you don't risk losing out in a fast-moving market.
Equally, it's sensible to have your mortgage approval in place before you put in an offer on a property, as things are moving so fast, and values climbing so quickly, that vendors will be less patient in the current market than is normally the case.