10 Items to Gift a New House Member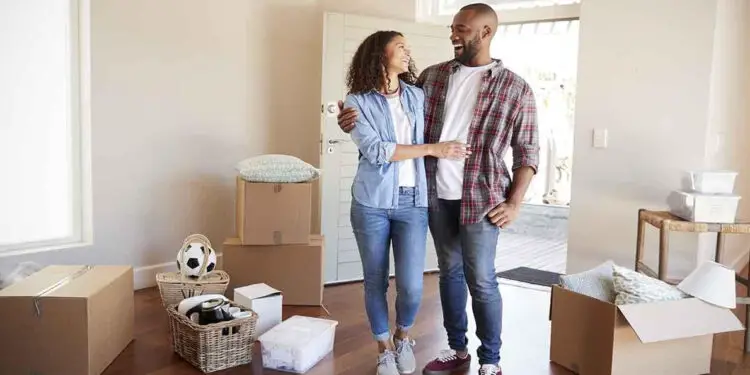 Moving to a new house can be exhausting. At the same, it can be thrilling and exciting. However, after going through the stress of packing and unpacking, you still have a long to-do list to accomplish at your new place. Yet, you can unwrap all the workload by simply holding a housewarming or a get-together function for your loved ones. Plus, it is a chance that can get you to flaunt your new space as well. You can also plan some gifts in return to make the visit memorable and special.
Additionally, when someone visits your house for the first time or if you had a new family member, how would you welcome them? Celebrate, dance, sing, and relish each moment. However, adding a gift can make the special one feel exceptional and significant. It can be a warm gesture that you and your family can show.
10 exciting gifts for the newest member in your house
Thus, if you have been looking out for gifts, we'd say do away with the old ideas. Rather, the emerging gifting world offers a plethora of new gift items that you cannot resist. If you're looking for a thoughtful present for someone who is settling into your home, you'll appreciate this list of practical suggestions that won't break the bank. From hard-to-kill plants (it's always a good idea to move them indoors) to home fragrances and niche perfumes, this list has it all. Take a look below for the greatest gifts to make your new family member happy and cheerful.
1. Engraved name board
When you have a new member coming to your house, you must make them feel a part of you and your family. Welcoming them with a board that has their name etched on it can be a real warm gesture. You can alter your house board or make a completely new one. It signifies your care and excitement to have them in your house. Further, this engraved board can be placed as a name board giving them an official place in the house.
2. Set of candles
Candles have been a favorite for people for as long as they exist. be it for cultural reasons back in history ro for beauty and warmth nowadays. If you're looking for a perfect gift that is always right, candles are the way to go. Everyone has a use for them and many love to have them for those cosy evenings and if you want to spice it up even more, you could even add scented candles.
3. Decorative knotted object
Also known as a fancy knot, this decorative piece with repeated patterns is enthralling. The aesthetic and ornamental aesthetics, and is also a good utilitarian object. They can be placed on consoles, stands, or tables enhancing the overall look. As is an attractive décor item, this knotted object will find its place in the new house becoming a part just as your new family member.
4. Beautiful night lights
The presence of low light in the room ensures your safety. Light is an essential component and can be placed near the bed or your study table. Placing the lights on your room table will look pleasing and add a low charm to the overall indoor appearance. These illusion night lights make a great housewarming gift for any new member who enjoys aesthetic vibes in their home.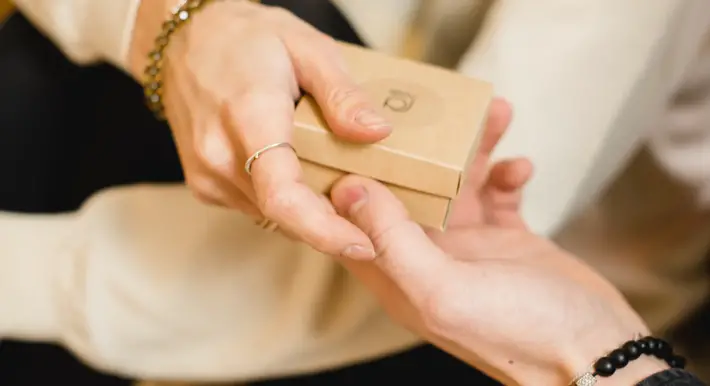 5. Home fragrances
Home fragrances can be the best stress buster. The subtle aroma enwraps the environment from a magnificent glass bottle, organically and gradually scenting your space through the precious hardwood reeds. Officina Delle Essenze home fragrance is the best choice for anyone seeking a steady flow of perfume that may create a pleasant vibe and visual ambiance. They are suitable for both home and professional contexts and come in a wide range of scents.
6. Custom house portrait
A picture is worth a thousand words. We believe they are even more valuable when given to a loved one. Photos can serve as a fun visual reminder of good times while also commemorating a special experience for any person. Make their homecoming official with a personalized portrait. Your houseguest will surely appreciate your efforts and cherish the happy memories captured there.
7. Key holders
At a first glance, key holders might seem like a small and quick gift to give to anyone. However, key holders are often overlooked and vastly underappreciated. Especially in busier households where the keys outnumber the number of house members, it is a great gift to give to not only keep the house more neat, but also prevent everyone from losing their keys in the morning.
8. Plants
Plants make a precious gift. These simple and elegant attributes of a plant can be rejuvenating. You can choose to give either an indoor or an outdoor plant as per your suitability. Plants as an element of purity and freshness, are great gift choices forever.
9. French wines
Wine is a great gift, though not everyone might like the taste of wine. Generally speaking, wine is still an amazing gift idea. Though not everyone may know about Caravalle, Trimbach or Louis Latour, everyone knows someone that does like to taste either a familiar or new wine. Therefore, it is a good gift for a new house member that you are not too familiar with.
10. Vases
Any appealing and distinctively designed vase or flowerpot would be a unique piece of home decor. Vases with alluring designs and compelling colors can enhance the beauty of the room and add a special energy to the interiors of the house. It makes a perfect gift for new visitors who will treasure it for life.
So what are you waiting for? You have the list, you have the occasion too. Hop into choosing the best gift options for your special ones. Should you bef in need of even more gift ideas, then of course there is always the help from the internet and many gift websites. However, with ten options to choose from, a second choice should not be hard to make.