How To Keep Your Pets Cool This Summer
As summer approaches and the weather becomes warmer, we often find ourselves spending more time in our gardens and soaking up the sun. However, as well as having fun and enjoying the warm weather, it's important to think about keeping your pets safe in the increasing heat. There are many ways that this can be achieved, including making sure there is enough shade they can rest in, giving them constant access to water and providing pet cooling mats to effectively lower their temperatures. As the heat can be dangerous for our animals, sometimes leading to heatstroke, it's important to consider what we can do to ensure their comfort in these upcoming summer months. Keep reading for some pet advice on how to keep your furry companions cool in the warm weather.
Keeping hydrated
It's essential that on a hot day, your pet has constant access to water. Although this sounds simple, it can be easy to forget that cats, dogs, and all animals also need to stay hydrated just as much as we do. Whether you're in your garden or out on a walk, water is the most important pet accessory that you should always make sure you have with you. If you're out and about, take a bottle of clean water and a large bowl to keep refilling throughout the day. If out on a long walk or hike, try not to let your dog drink too much at once – give them water at regular intervals.
Ensuring their water is cool
The importance of water for a pet's health is key, as well as making sure your pet always has clean water on hand, it is also important to ensure the water is cold enough to help them cool down. A handy tip for this is to put ice cubes in your pet's water bowl. On a warm day, the water is likely to heat up, so regularly adding ice cubes will help to ensure your pet has constant access to a nice refreshing drink. You can even create tasty treats for your pet to help cool them down by giving them an ice cube with their favourite food inside for them to nibble on whilst out in the garden.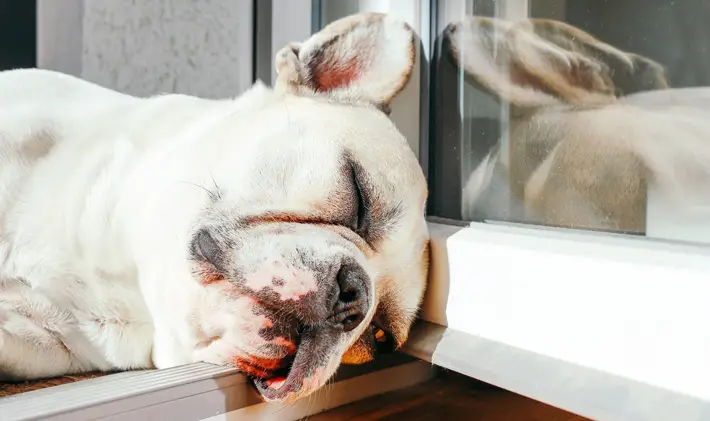 Benefits of pet cooling mats
The best way to protect your furry friend on a warm summer's day is with a pet cooling mat, which is specifically designed to lower an animal's temperature. After an energetic play session or a long walk, these mats are perfect for your pet to curl up on and relax without overheating. A lot of dogs will seek cooler locations when they get hot, so creating a cool-down spot for them in summer is definitely the way to go. Pet cooling mats are also the perfect pet supply to help decrease the probability of heat stroke, which occurs when the animal can't regulate its own body temperature, as the cooling mats do this for them. Many online home stores such as https://www.keplin-group.com/ have a great range of pet supplies like cooling mats and more to ensure a cool summer for your furry friends.
Planning when you go for walks
Dogs don't cope as well in the heat as humans do and they often overheat, especially during exercise. Be mindful of the weather when planning to go for a walk and consider if it would be safer on a particularly warm day to walk your dog at a cooler time, such as first thing in the morning or in the evening. Whilst on a walk, try to take breaks in the shade to let them cool down.
Set up outdoor shade
Whilst the easy option would seem to be to keep your pet inside to keep them cool, not all animals like to be trapped indoors, especially if everyone else is sitting in the garden. If this is the case, then your pet can join you whilst you relax in the sun, but it's a good idea to set up outdoor shade. This could be either a portable sunshade, an umbrella, or a canopy, as long as it provides an escape from the sun for your pet without restricting airflow.