The Best Flooring for a Home Office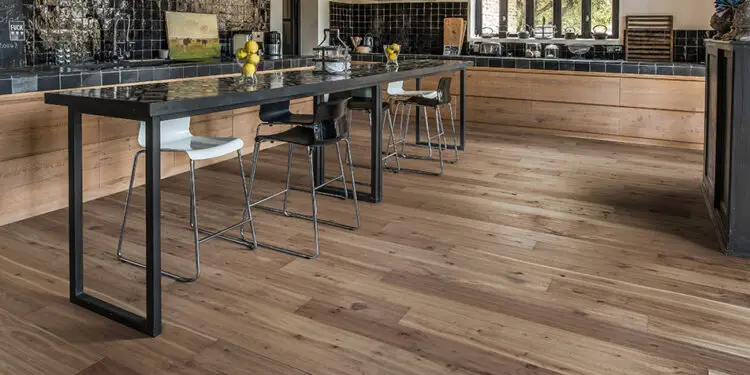 For those lucky enough to already have a home office, it's probably come in rather useful these past 18-months.
For others, the spare room where you dump the ironing board, kids' board games and random out of favour paraphernalia suddenly became the link to your working world. Somewhere your boss, work colleagues and clients would Zoom in to on a regular basis. Strategically placed desks that hid the worst the webcam could reveal became very much in vogue.
Yes, it's fair to say many of us were unprepared for lockdown and the vagaries of home working. But as most of us become accustomed to this new normal, our new makeshift working spaces are becoming more practical as we make them efficient.
Extensions have been built, rooms have been converted, disused rooms have become the hub of work for half a day as finally we create a working area to be proud of.
With this in mind – and to help you with your own home working needs – we're starting from the ground up and looking at engineered wood flooring and asking why this could be the perfect fit for your new, perfect home office.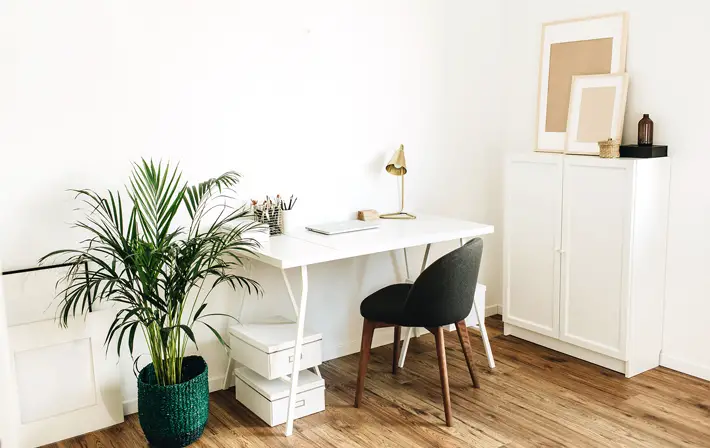 Multi-layered
Probably the best-looking and most durable of flooring options, engineered wood flooring differs from solid wood flooring by its multi-layered construction. A base, core and top (veneer) layer means the warping that real wood floors sometimes suffer from is prevented, making engineered wooden floors much more long-lasting but just as good-looking.
A Huge Variety of Finishes
Whatever look you desire for your home office – whether it's the ultra-practical or the calm and cosy – engineered wood flooring has a vast array of finished on offer. Whether you're going for the ultimate natural look with oiled planks, a statement distressed finish to achieve that lived-in look or the glossy sheen of a lacquered finish, there's something to suit every style.
Easy installation
Confident DIY-ers might fancy taking on the home installation process themselves – engineered wooden planks usually have a simple click system. If not, the smooth and simple fitting process should mean that installers won't prevent you from those essential Zoom meetings for too long.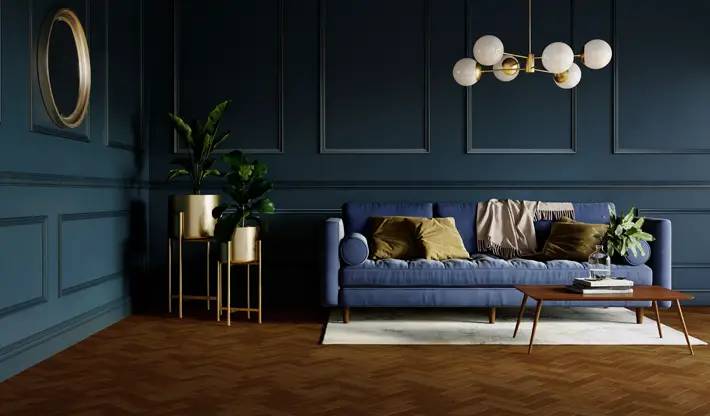 A Sound Investment
The 'wow factor' of an engineered wood floor, alongside its inherent durability, means it's a good investment. Whether you're planning to add value, sell your house and dazzle prospective buyers, or if you're simply looking for a statement floor that will last the course and need only minor upkeep (a re-oiling process every 10 years or so), engineered wood flooring is the sensible financial option.
Much less Shrinking or Swelling
Quality-built engineered wood floors are much more resistant to the perils of moisture and temperature that might, over time, make solid wood floors warp and bend. It's also a terrific complement to underfloor heating, so works well for anyone looking at a full scale renovation.
Whatever vision you have for your home office, an engineered wooden floor built to your aesthetic and practical needs could be the ideal choice. And one thing's for sure – if you do complete an installation those strategically-placed webcams can now move away from the wall and proudly reveal the full beauty of your work from home office to your entire Zoom audience.
Stories Flooring, Unit 2 Wortley Business Park, Amberley Road, Leeds, LS12 4BD
01133200223
info@storiesflooring.co.uk